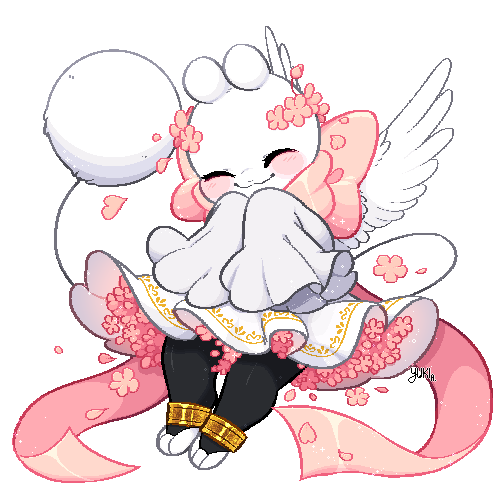 Welcome

---
Ponpons is a closed species created by yuki-akamura
Please don't make your own without permission.

Master list


---
This is a group for ponfolks lovers.*+
Please make sure to read our FAQ and rules before proceeding in the group!

Ponpons group: FAQ and rules.*+
FAQ

General:
¿Can I make YCHs for ponpons?
Yes, you can.
:bademoticon: MYOs/Designs:
¿Where can I get a MYO slot?You can buy a MYO in Ponfolks MYO shop.*+ CLOSED!Or can get one through events and raffles.¿My ponpon have to be white?
No, they can have any fur color.¿Is there a limit for colors?
Ponpons have a very varied range of colors, practically have no color limit. Just avoid using neon or super saturated colors as main.
¿Sprouts have to be only flowers or they can be anything plant based?
They can be any plant, real or not.¿Ponpons can have different plants as the
Note:
Please be aware that due to eclipse, group notifications don't warn us like before so bear with us, please!.
---