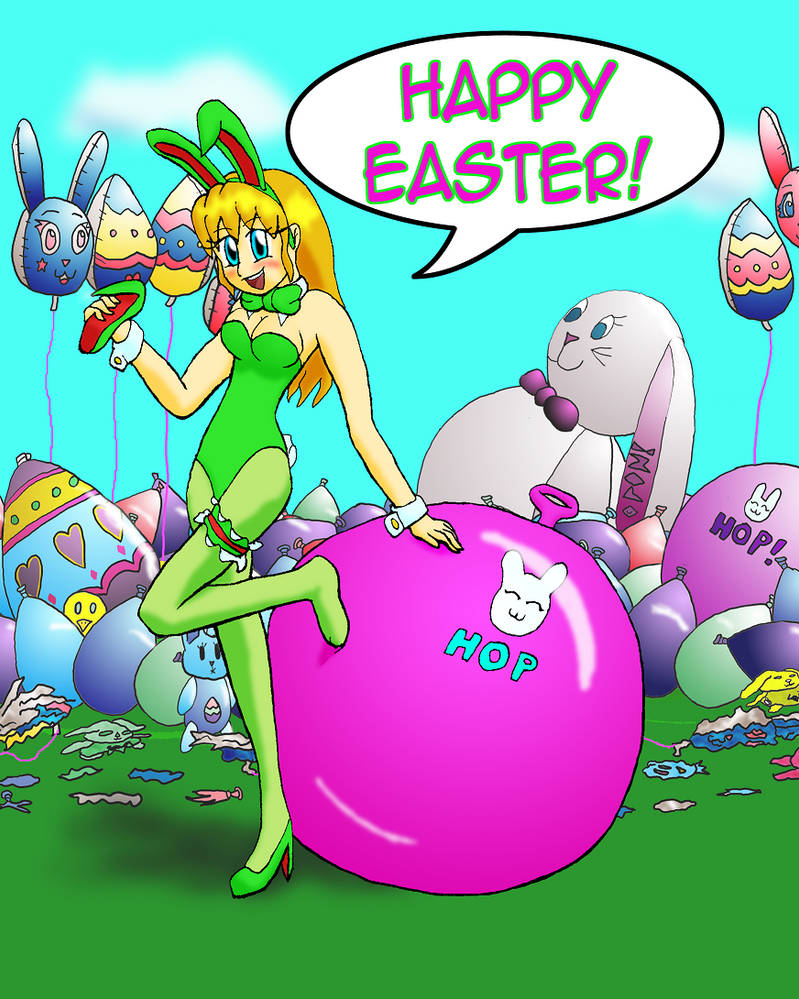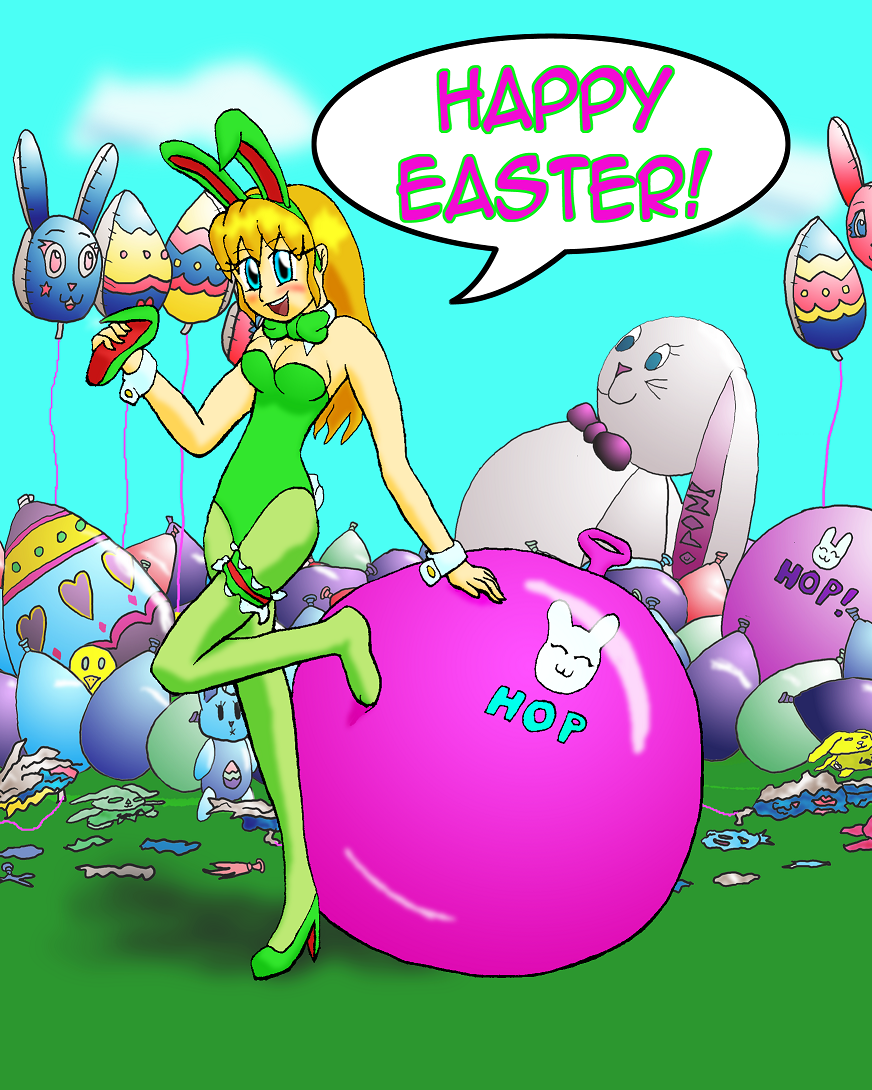 Watch
Here is the Easter Bunny, wishing everybody a happy Easter Sunday!
My-my! What are you going to do with that pointy heel, and your hopper, Bunny?

#
Despite everything else that happened, I finally managed to do an Easter Bunny picture on time this year. I did about seven other sketches, none of which I really liked though, for an Easter Bunny picture; different poses, methods of popping, etc. I even considered doing a back story for the Easter Bunny, but I could not write anything that seemed to "work" for me.
Maybe next year I will have something better. I am at least going to try and come up with something before the deadline, anyway.
Happy Easter, regardless!