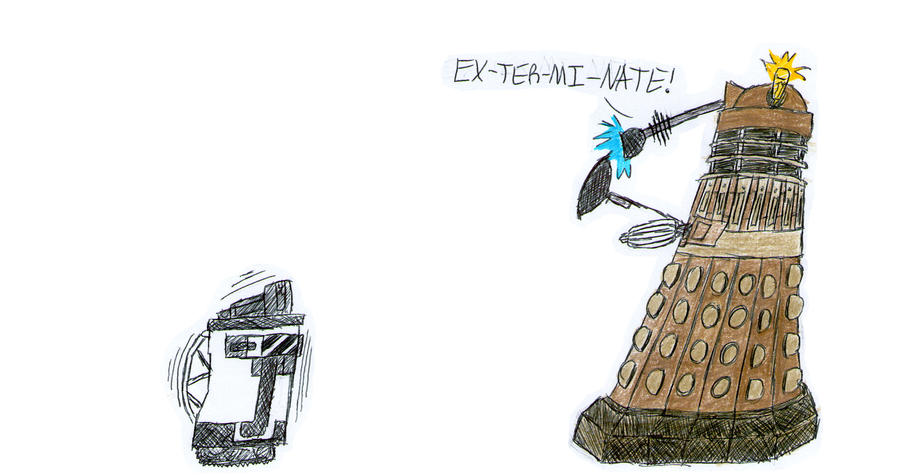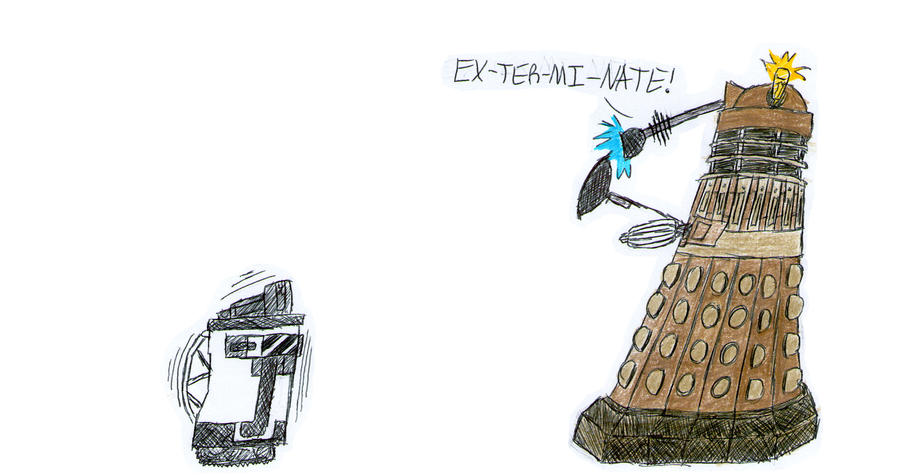 Watch
The original version of
, rescanned... the better scan, don't you think? I finally figured out how to make my new-ish Epson scan properly, but no success yet on the printing front.... The paper-holding system on it is a load of serious bullshit, me and my bro Matt have both failed at getting any paper in because something [that is SUPPOSED to move along when we make it] is jammed.
So, yeah. The original version has a cowering WALL•E in it, bet y'all weren't expecting this... It's actually the second panel of a two-panel DW/WALL•E crossover comic, and I think I might redraw the first panel for you guys some time tomorrow... right now I'm watching You've Been Framed with a cold

And right now I've got all my old WALL•E fanart with me... there's allot of it, but 9 times outta 10 I haven't been able to put them up. I'm still a huge fan of WALL•E, I just rarely draw it any more because I've always got other things to draw.