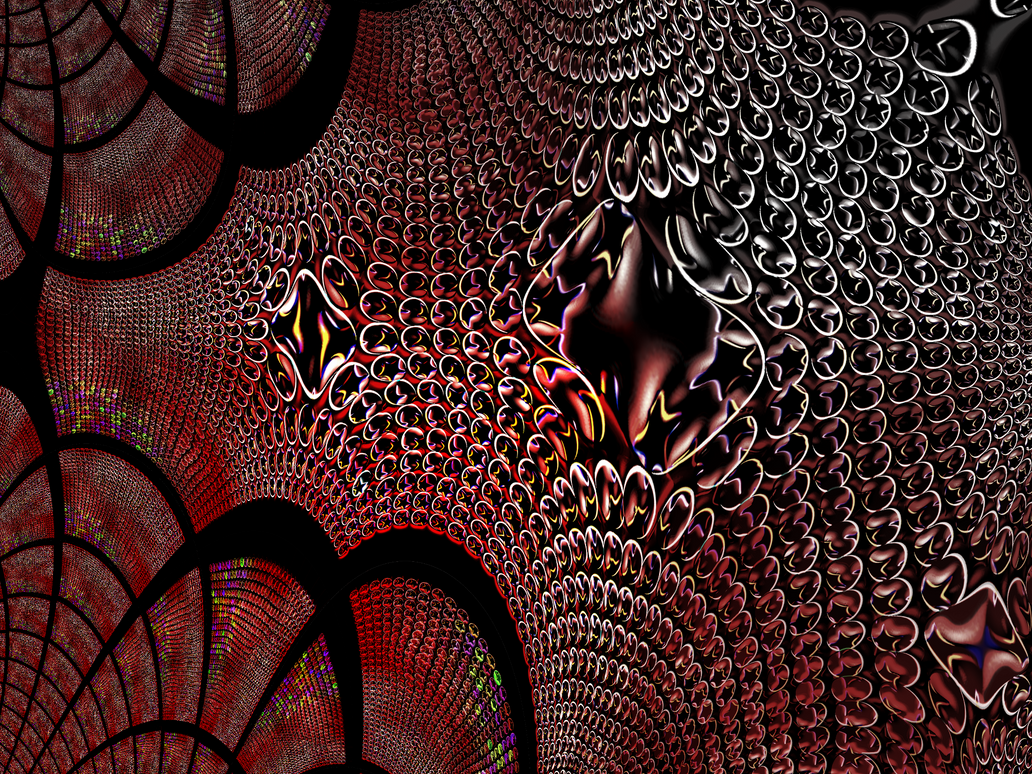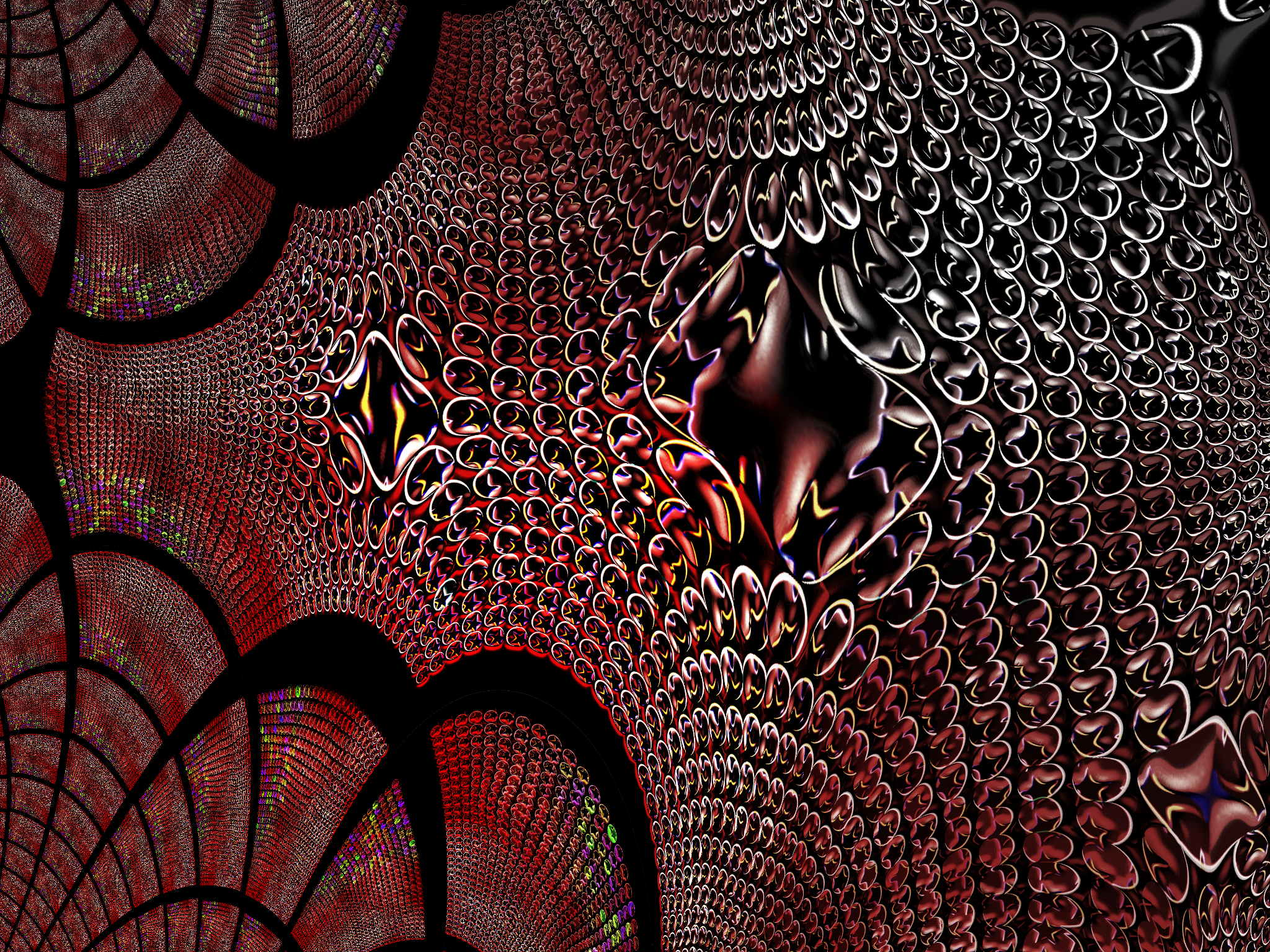 Produced on wet Scottish Saturday afternoon playing around in Gimp. This is my first serious attempt at producing a fractal, so I am quite pleased with the result.

I guess it looks a bit 'Alien-like', but that was totally accidental.

Hope that someone likes it.
First of all, this is my opinion. Actually is my first (and probably last because I have a one day premium) critique, so I don't know really how to write a critique. Besides of that, english is not my first language, so sorry for any mistype, wrong grammar etc...
The first time that I have seen this deviation I was stunned by the composition, you choose so well the colors and the asymetrical view makes the picture less artificial. I think that the factral effect, if it not use with care (like me), produces pieces that are very artificious. You avoid that.
Maybe I like this work more because not only for the beauty of the final composition but the concept that came to my mind when I see this deviation: rows and rows of world or parallel universes. And it can be interpreted too like an maille of an armour.
I am agree with you wih the sense of "alien" in the image but I like it.
As I use GIMP and, particulary, this effect, I know that is difficult to produce a fractal like this that have "sharp" colors and no broken parts: so the use of the color and the absence of broken parts says that you control really well GIMP

More: i find little strange the shape in some places of the bubble, to be like a star, but is ok.
In general, I find this deviation very original and inspirational (pictures like this are constrains a bit being a fractal), and very well done.
Vision: 3. It is because it was done by experimentation.
Originality: 4. You overcame the constrains of the fractal type images.
Technique 3.5. I think this show a really good tecnique.
Impact: 4.5. The maximum puntuation from me [always there is room for improvements]: I think that this piece is a really standout.
Greetings!
The Artist thought this was FAIR
8 out of 8 deviants thought this was fair.