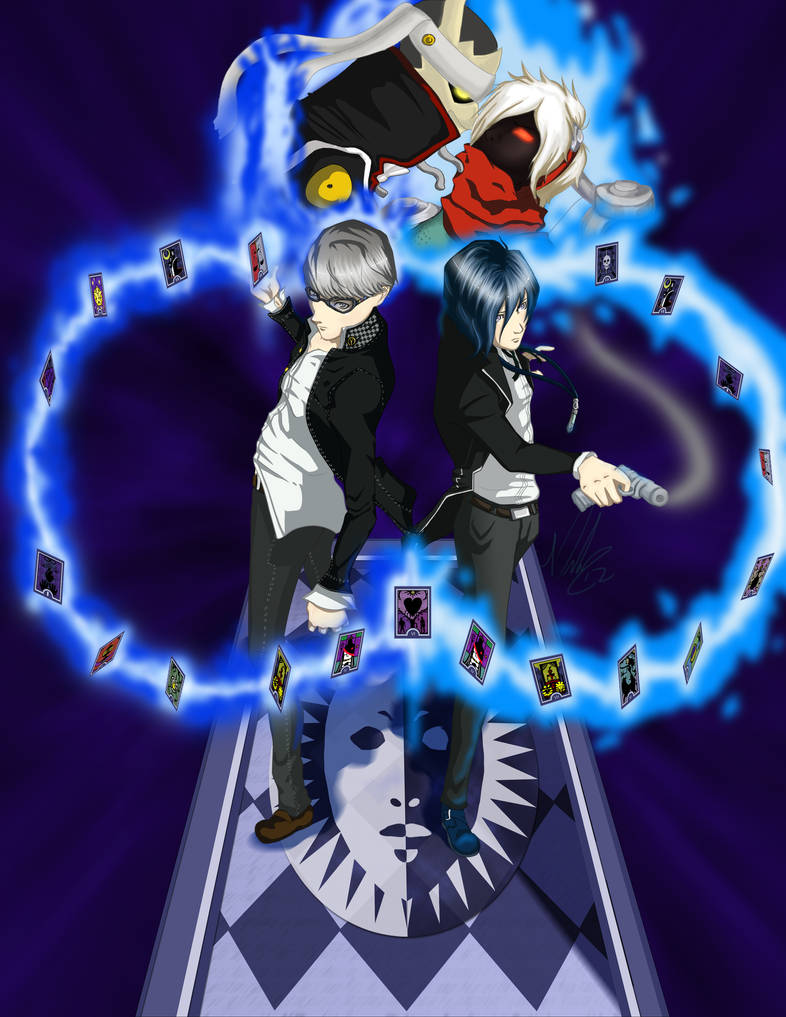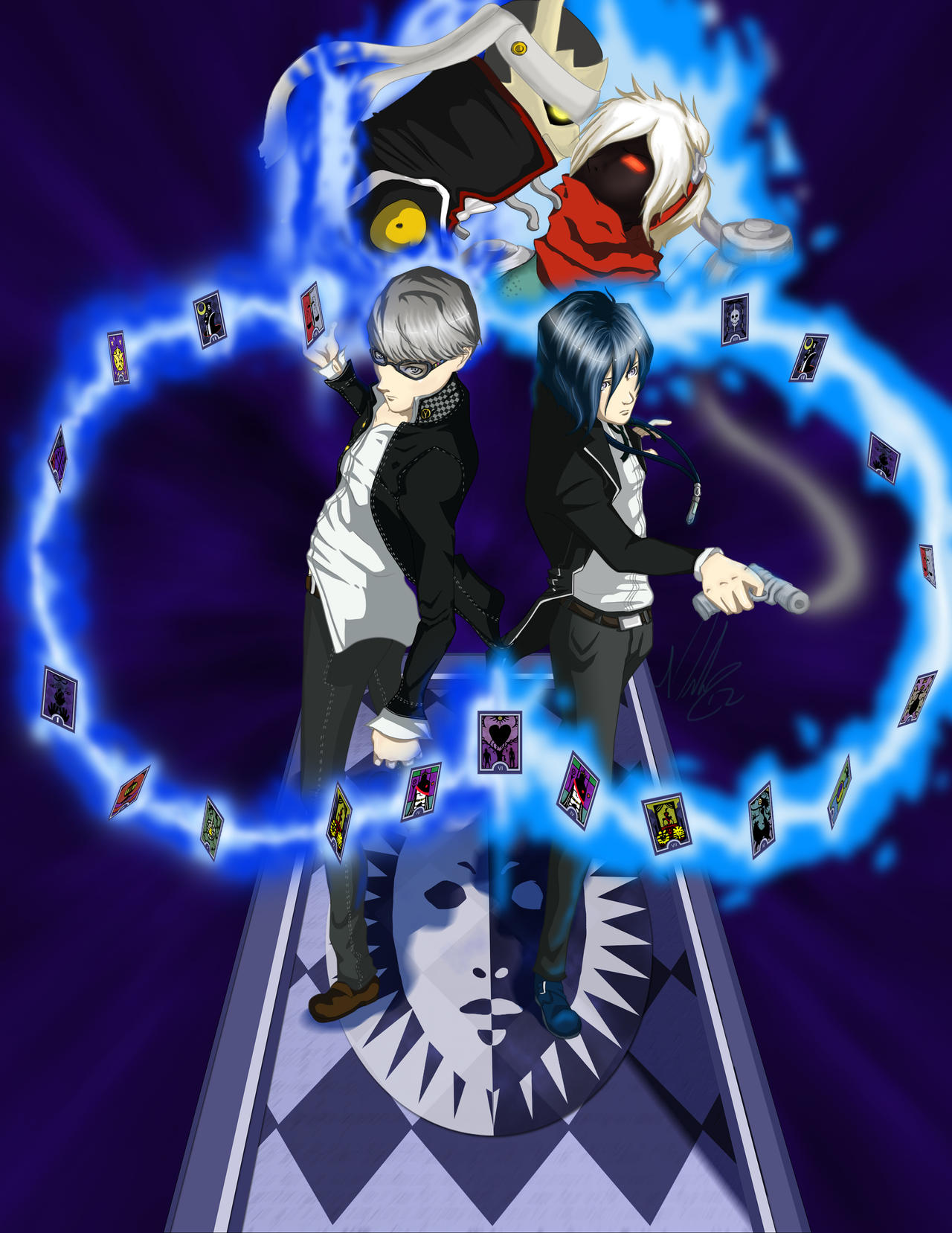 Watch
Please full view or download for better view. It's a very large file with lots of little details

Decided to enter a friends contest

I absolutely adore the persona series by Atlus. I love persona 2-4 arena.
The contest, located here ->
[link]
Was to draw something persona 3 or persona 4 related. I couldn't choose between the two games as I loved them both equally so I decided to go with both!
I must've drawn 50 different versions of this, before settling on this. (you can see the start of a different version here that I drew which was my second last sketch ->
[link]
) I chose this one because I liked the angle and capabilities best.
Naturally I went with the two main protagonists, with their two initial personas.
No before anyone asks the persona card back and all the persona cards were hand drawn by myself (and they aren't available for free download). I didn't use any images online of the cards, you can tell I drew them if you look closely (as there are minor details that are more basic then the cards). A lot of people who do persona fan art have been ripping off copies of official artwork or copied renders instead of doing their own and I didn't want to fall into that category. It's a contest, I wanted to do my best and I try my best at creating it from scratch.

I actually modeled out the cards in Maya, saved the image and imported them into photoshop for a reference on where I wanted them and how I wanted them posed. Made things a bit easier in terms of angle and position of the cards

All the persona cards on either main's sides are all their 'main' social links. So anyone who is in their party or a main focal point of the game. Naturally Yu had to be holding the Justice card, as he is very protective over Nanako. I went with the lovers card in the middle, joined by both because the ones who wield that persona tend to be the main character's main love interest in both accounts.
I worked really hard on this, probably about 60 hours total. I was going for something dynamic, creative and stunning and I think I did alright in all three categories.
I was going to include little bubbles above the cards with pictures of all the mains but I ended up liking the look of this better (looked too cluttered with all those characters on screen).
Persona 3 and Persona 4 (c) Atlus
Artwork is done by me.