<div align="left>
Hello, and welcome to
Polymer-Rainbows
' swapping corner - a place where you can offer your item for a swap with another deviant's work. There are two types of swap that you can enter into here - a straight swap where you can offer your piece (a thumbnail of which will be posted here) for a trade, or a surprise swap...

To offer your piece for a swap send a note to the club with a link to the deviation you wish to trade. If you see something that you'd like to trade for on this page send a note to the deviant saying you'd like to make a trade with them.

If you'd like a surprise swap then send a note to the club asking to do a surprise swap and all will be sorted out for you!
To kick this off I (
Mimi-Mushroom
) am going to offer the first swap item - I hope that many more will follow!

offers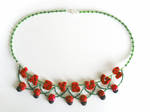 Ladybug Necklace

offers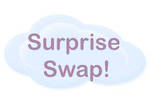 A Surprise Swap!

offers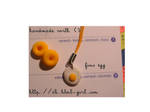 Fried Egg Phone Strap

offers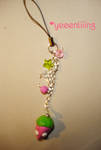 Strawberry phone charm
Obviously, the swapping of goods involves the need to send your address for postal, please bear this in mind when making the swap and if under the age of 18 please ask a parent for permission first