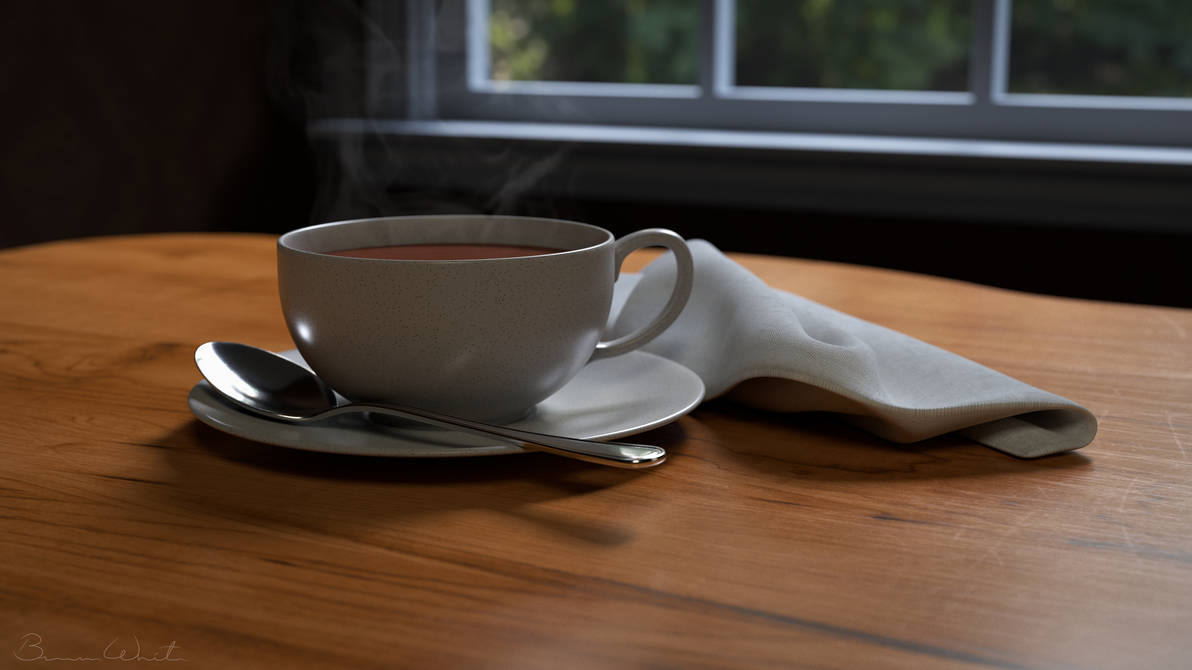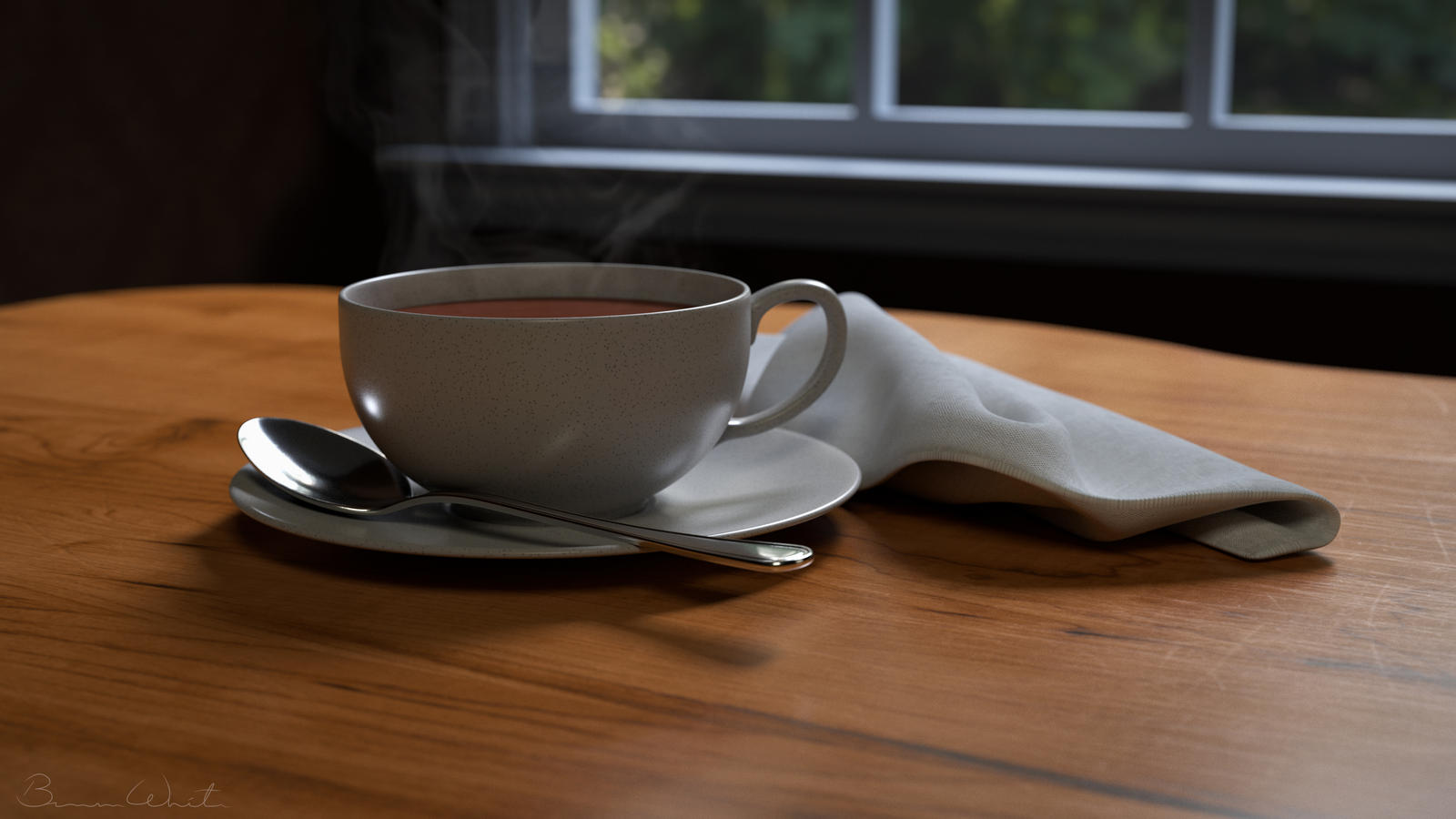 Watch
I have had this idea of a teacup bouncing around in my head for a while now. The image of it in my head was totally nailed down, to the point that doing the modeling was a piece of cake simply because I had such a good idea of what I wanted. This was also a good exercise in Renderman, larger in scope than my Porsche emblem, but not totally overwhelming. So this past 3 day weekend (I got Friday off of work for the 4th of July) I decided to sit down and knock this out.

I went a little overboard on the rendering settings, trying to compensate for the lack of direct light because I used an HDR so this 4k image took about 48 hours to render. Render times aside I'm quite pleased with how this project turned out and I finally feel confident with Renderman. I think I would have trouble going back to mental ray now.

Modeled in Maya 2015, rendered in Renderman 19, finished in Photoshop CC.

Hi!

You have been featured in my Watcher feature!


For my watchers. You are the best.Thanks to your help, I am what I am on deviantART. And that's why I do this feature. To say thank you.



Give love to the others!


B E Y O N D III by

freaky208


Arathorn, Rainbowing dragon by

rosepeonie

Simple Flows - Beach: Cuba by

GhastlyDragon


we don't last by

SageFillyLuna

Dragon King by

Lagunia21


Capturing Light by

VisualPoems

I Love The Night More by

sintel16


blue universe by

Ingelore

Marbles made of Water by

Hazel-Photography
Please take a look and favourite it if you liked it.
Have a nice day!

Reply