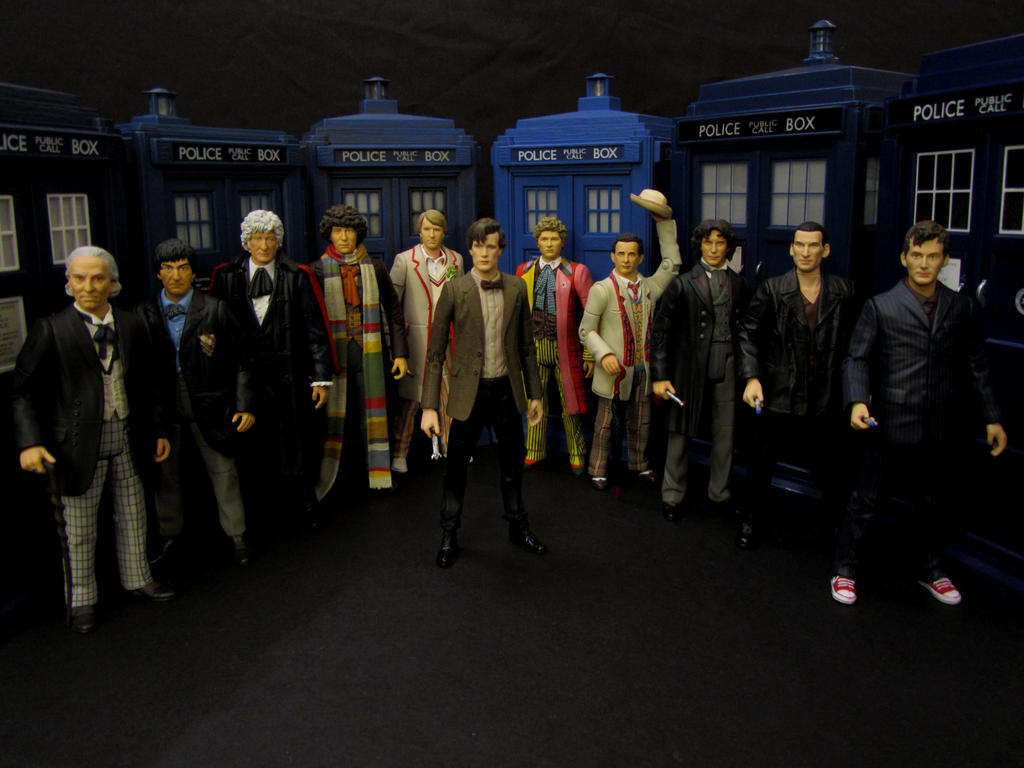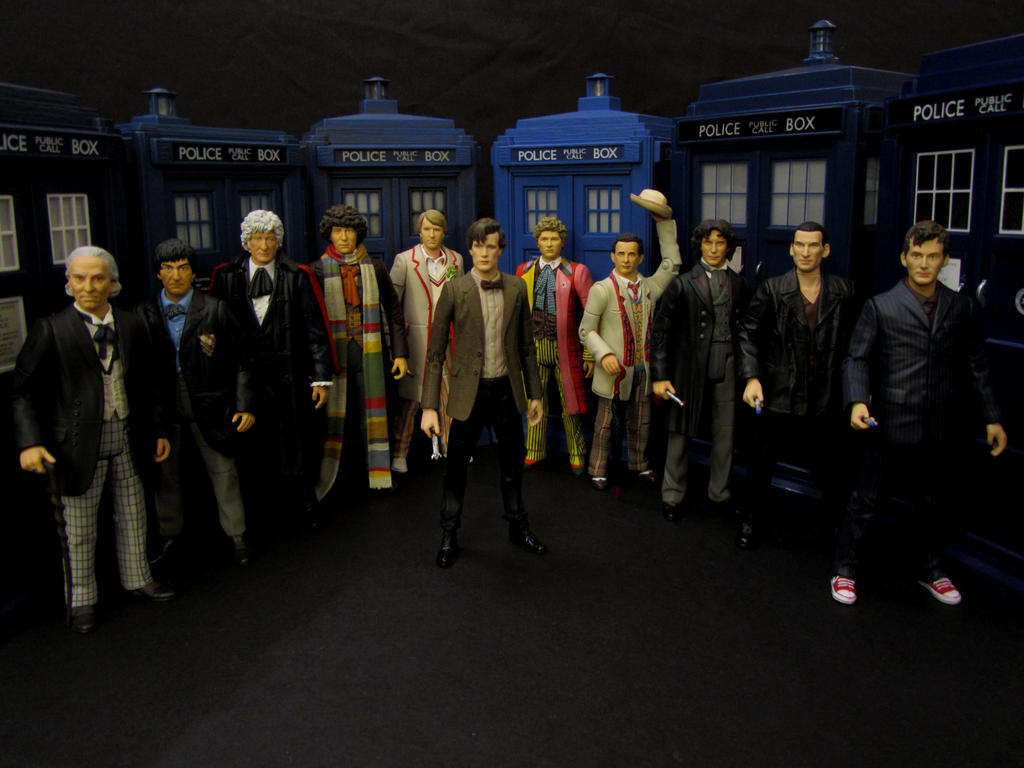 This obviously isn't all the variations of the figures available, just my favorite versions of each incarnation released so far though, if I can ever find the newer 11th Doctor figure that doesn't have broken paint applications I'll buy that figure as well since I think the Matt Smith likeness is better.

So, we have the 1st Doctor from the SDCC exclusive two pack. The 2nd Doctor is from the 11 Doctors boxed set as I happen to like the paint applications on that version a little more. One thing to note is that for variation, I swapped his hands with a 7th Doctors hands. The 3rd Doctor is from the two pack with the Sea Devil. The 4th Doctor is from the Pyramids of Mars release with a different head since the thick eyebrows look silly. The 5th Doctor is from the SDCC Time Crash exclusive two pack that came with the 10th Doctor. The 6th Doctor is the original release from the initial wave of Classics. The 7th is from that Remembrance of the Daleks set that came with an Imperial Dalek only sporting the head from the 11 Doctors set as an excuse to show the spare hat I cleaned up and carved out and repainted for 7 to use as a hand accessory. As a note, he is using the 2nd Doctors hands that were swapped with this figures hands. The 8th doctor has so far only been available from the 11 Doctors set so of course I got him from there. The 9th Doctor was a single carded release and the 10th is the Time Crash 10th Doctor from the before mentioned SDCC set only sporting a custom head I repainted. Matt there in the center is from the Regeneration or Crash set since I liked that one the best from the Series 5 releases. I swapped that figures hand custom so he can actually point his sonic at things without his hand looking funny.

A note on the Tardis' in the back there. The one after the 4th Doctor was a spare I got from an eBay purchase and decided to give a muddy paint wash. I do rather wish CO would release the proper 5th Doctor type Tardis sometime soon though.