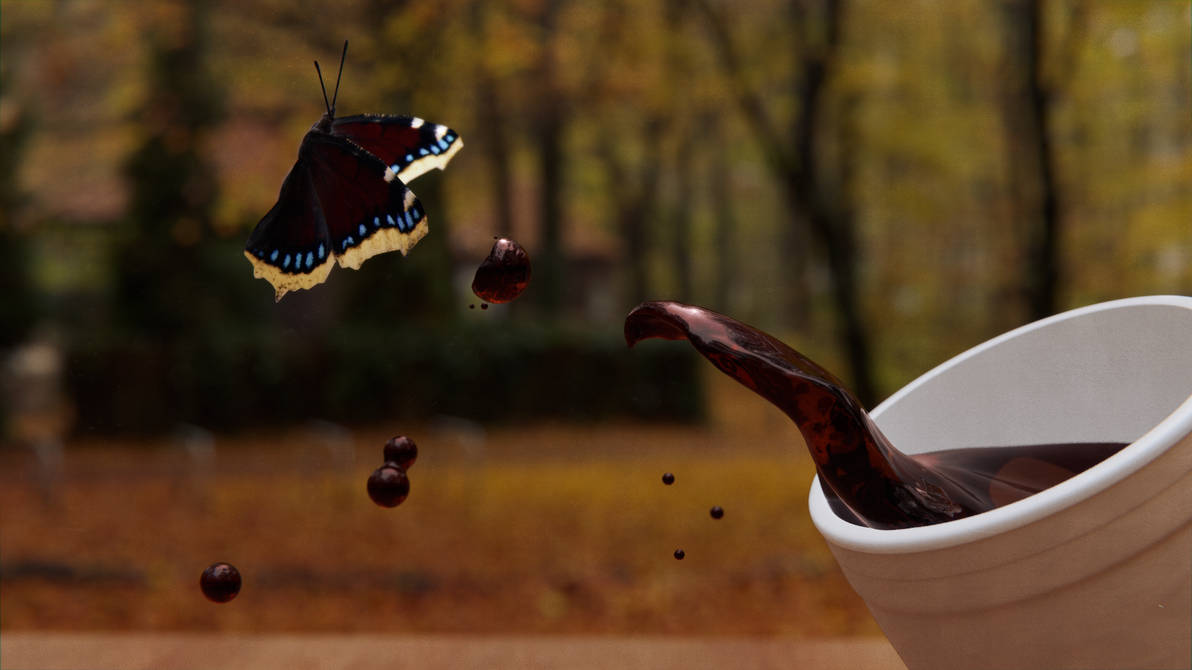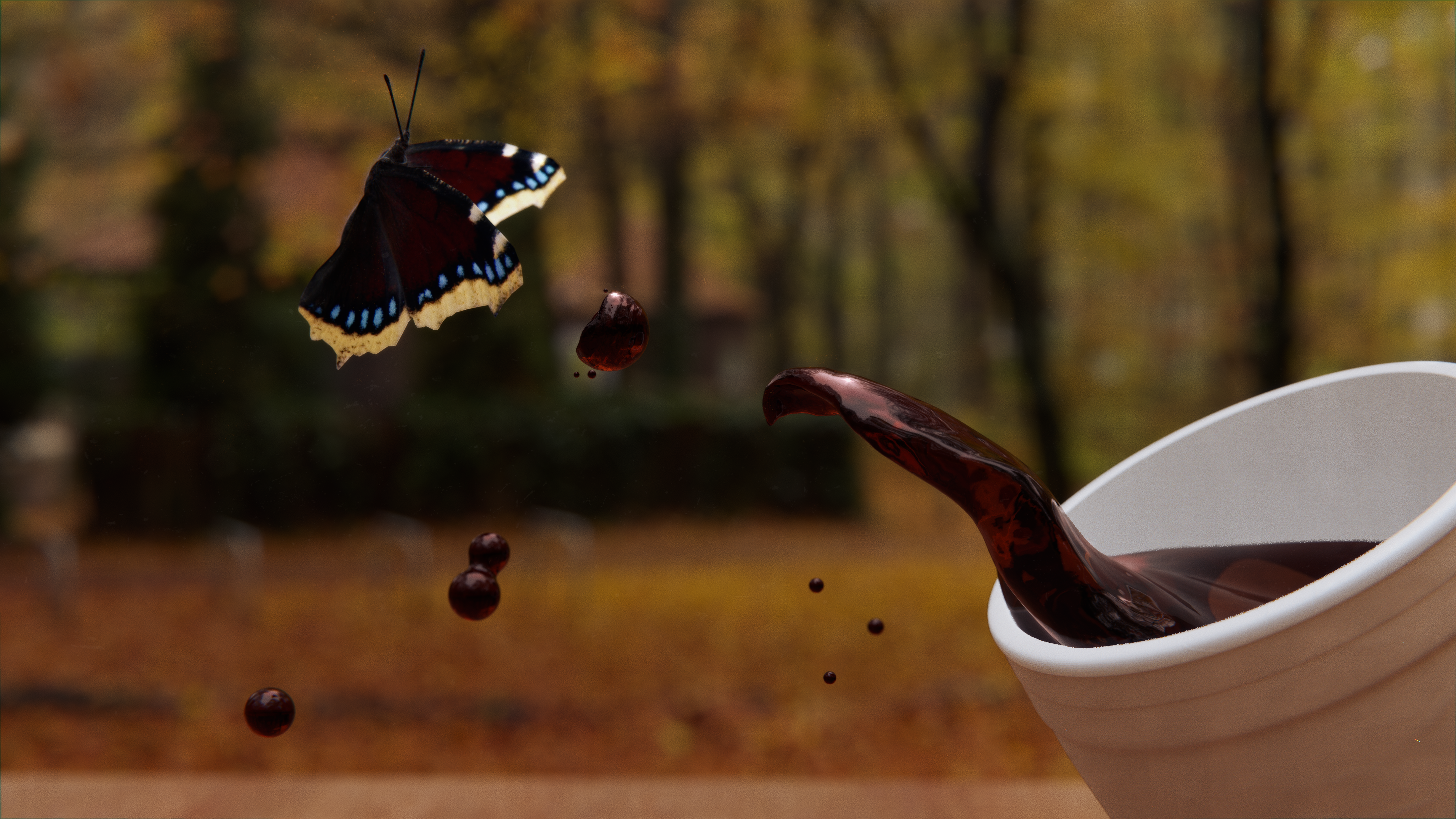 So, I was just thinking about stuff like coffee and soda one of these days, and I wanted to put some of those thoughts together in a image. Also, I wanted to put my basic skills in practice, since I've spent last January sculpting. So here I've done some Hard Surface modelling, sculpting, dynamic painting, texturing, shading, hair particles, Metaballs, even tried rigging with one of my original butterfly models, but the model just didn't worked out here.
Textures from Poliigon.com and Textures.com
Using CMV's Coffee material.
Using HDRI from HDRIHaven.com
Butterfly model by KirilKarpenko (Link below)
Done in Blender, rendered in Cycles, post processed in Krita. And I've also used Substance Designer to make a normal map for the butterfly.