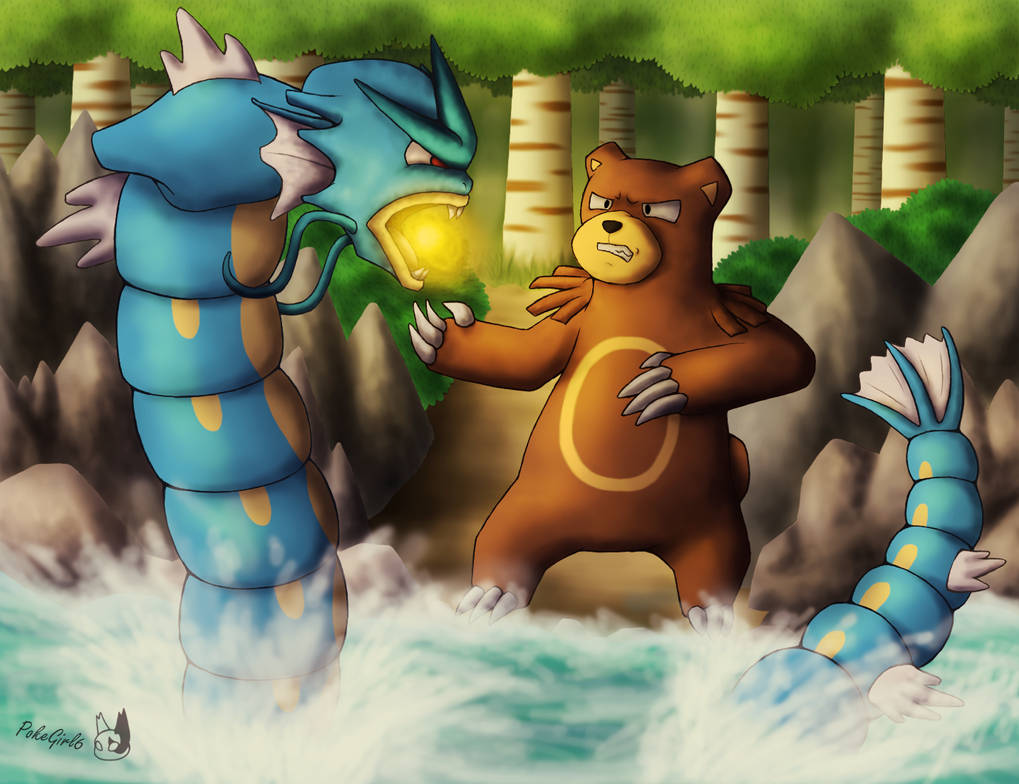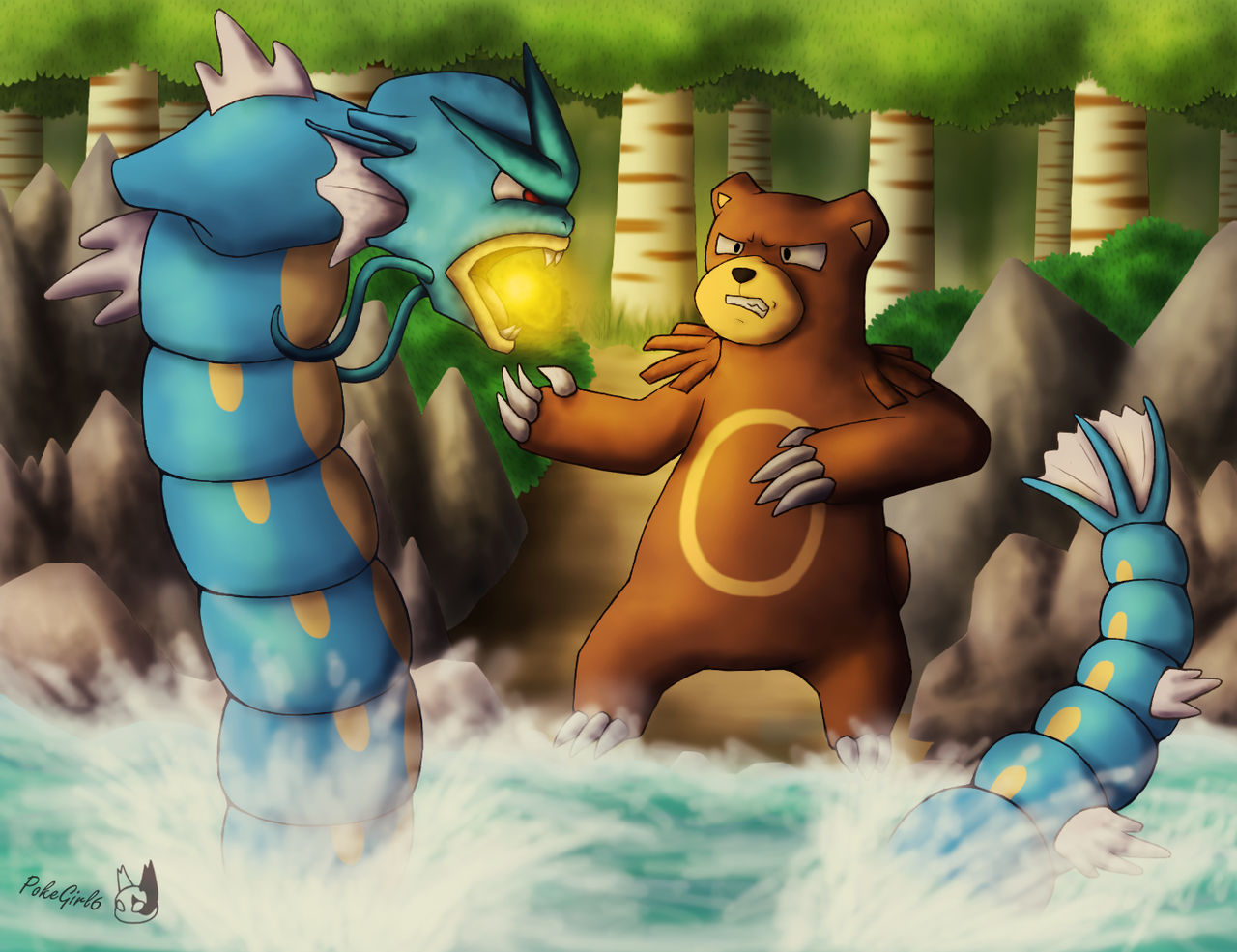 Watch
Recording:
[link]
An unlucky Ursaring found an angry Gyarados <:U
Gyarados is using HyperBeam
Teddiursa catching Magicarp is kinda like the counterpart thing to this one

Ursaring and Gyardos © Pokemon © Nintendo
Art © Me

Oh, boy~... not a good catch.

Reply

Nope xDD
Never be alone when fishing; you never know what terreble things might appear XD
Reply

I like the design and shading of the characters. But you need to work a bit more on the background. try to study trees.
Reply

Ursa: ffffuuuuuuuuuu-

It's that awkward moment when you realize

You're screwed.
Reply

Lol yup
Especially when it's a Gyarados >:1
Reply

I watched u draw this

Reply

this is awesome I love it x3 gyrados is one of my fav pokemons as well x3
Reply