The POKESWAP
Join in a Secret Santa style art trade with other members of the club!
The POKESWAP is a 'Secret Santa' like event where participants are given a randomly chosen Pokeswapper to make art for.

Swappers give their request(s) as a comment on the current Pokeswap journal -- Just say you'd like to join-- and give 2-6 Pokemon that you would like drawn.

Once entries are closed, a receiving swapper will be randomly chosen for everyone. (For everyone who participated in the last POKESWAP, though, we'll try to make sure that you won't have the same swapper as before.)

At that time, everyone will have
two weeks
to complete the requests. --You may choose to put one or any number of the requested Pokemon in your picture--
This probably sounds confusing, but its just like Secret Santa. If there are any questions, don't be afraid to ask!
Important!
Do not join if you cannot commit!
As the POKESWAP is an event where everyone draws a gift for someone, not submitting a picture means that someone doesn't receive a gift. It's not fair for someone to work hard making a picture for someone and does not get one for themselves in return. If you don't do your part, unfortunately, there will be consequences.
Here is some more information:
poke-fanclub.deviantart.com/bl…
Contests

We have contests periodically! If you have any suggestions for a contest or event, send us a note! We'd love to hear from you!

Draw me a Pokemon
Pokemon of the Day

A Pokemon Lottery! Check it out on the main page!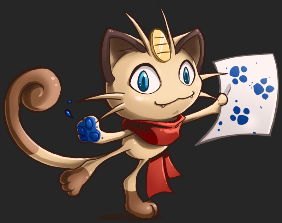 STAFF


|
Admin-
Delano-Laramie
|
| Assistant-
PockyStik
||PotD- Twiggmister|