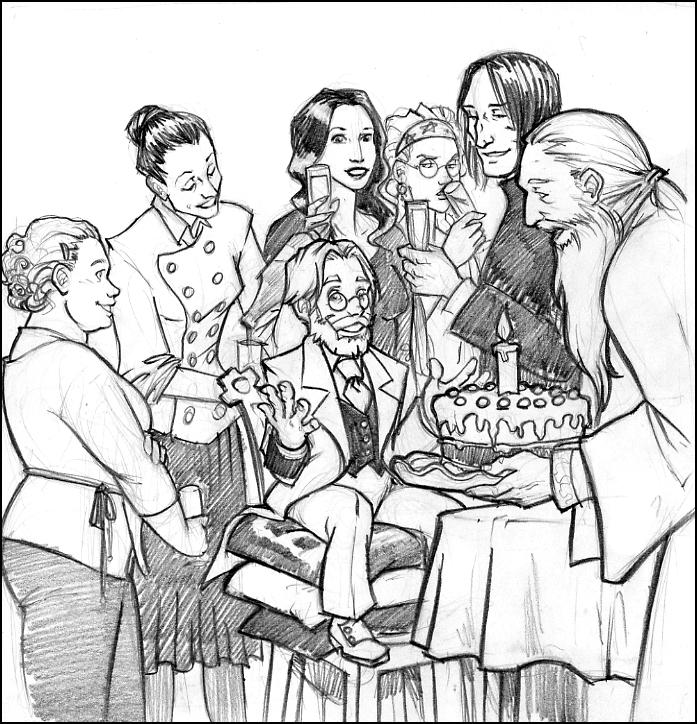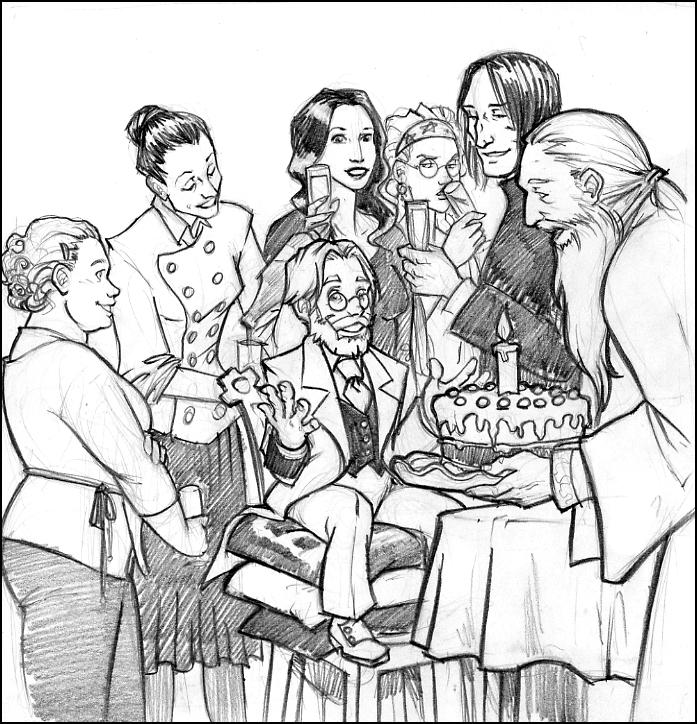 Watch
Now, I usually tend to dislike my old art - it often ends up looking sub-par to me, because (hopefully) I improve over time, idk. But I was browsing old entries at my lj and found this one from 2006, and went all "aww!" about it. I don't remember why I thought about making Flitwick art. Here's the old description:

From left to right: Sprout, McGonagall, Flitwick, Sinistra, Trelawney, Snape and Dumbledore. They're all cheerful because hey, who doesn't love Filius? Except Trelawney, who is jealous of Sinistra because Snape is flirting with her, MWAHAHAHAHAH! I love the idea of this triangle. It would be also the occasion to write/draw a lighter Snape, without all the angst for once.

That's it. Pencil on paper.