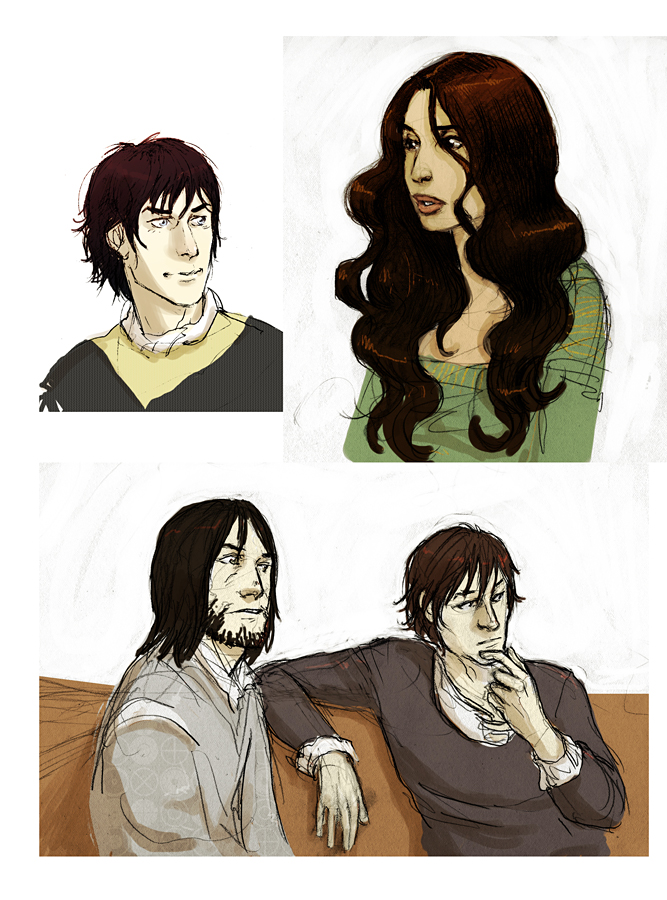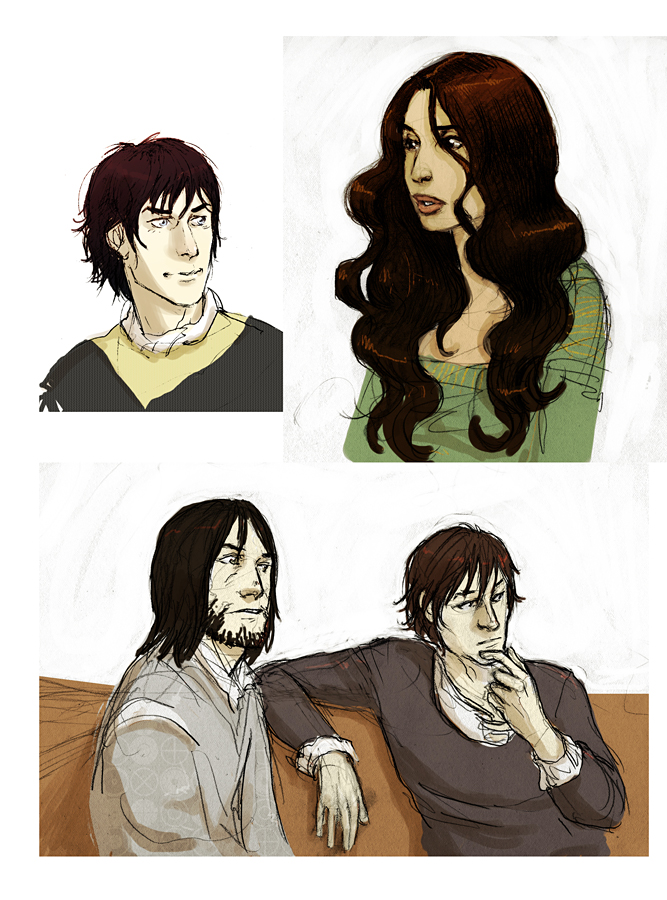 Watch
Just some colored sketchbook doodles... Theon Greyjoy, Arianne Martell (I did NOT intend for Theon to be chacking out Arianne, but it sort of makes sense), and Ned and a younger, clean shaven Benjen chattin' it up like the bros they are.

Arianne Nymerios-Martell was WAY too good for Theon Greyjot even before the first moment he began to suffer from what one slightly-cruel poet dubbed 'The Harem Handicap' (technically the Harem ATTENDANT Handicap, but that doesn't scan quite as well).
Excellent work on all characters here depicted - I'm particularly impressed by the way in which you've made the Wild Wolf look downright civilised, even with his much more well-behaved little brother beside him as a contrast!

Reply

PRO.
Today is a great discovery for your misc. ASOIAF art.
Everyone looks peeeeerfect. But Benjen is my absolute favorite. Arianne's hair is fantastic!
Reply

Thank you! Hee, I have soft spot for Benjen actually.
Reply

Yet it is so in character for Theon to do so!

Arianne looks really good, I've seen few pictures of her that really sort of display her how I think Martin was trying to describe.
Reply

Vogliamo parlare di Benjen? Sei riuscita a farlo sembrare un superfigo!
Reply

No, no, Benjen *è* un superfigo.

Reply

...hi I am so glad I watched you, these are great. And I LOVE how you drew Arianne.
Reply

I like all your casting on ASoFaI, you get them so close to what came to my mind when I read the books!
Reply

I like most Arianne in this, she seems very exotic and beautiful yet tragic...
Reply