Scifi-Fanatics | About Us | Gallery | Blog














Tau'ri kree! Nanu Nanu!
Is it a bird? Is it a plane? No! It's better than life! It's the group at the end of the universe! It's moving. It's alive! It's
Scifi-Fanatics
and we are ready to beam you aboard!
Please join us at








We would love to see you there!














Scifi-Fanatics
is a group for fanatics of Science Fiction Movies & Television Shows.
When you look at our home DVD collections, you'll find movies with Spaceships and Aliens; AI Robots and Holograms; Supernovas and Interstellar Fluffy Gas-clouds; Time-machines and Teleporters; and multiple boxed sets containing the word 'Star' - Star Trek, Star Wars, and Stargate - just to name a few.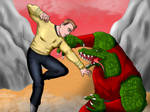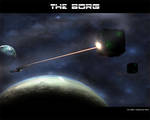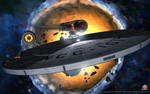 :thumb94591442: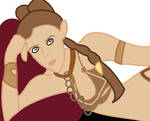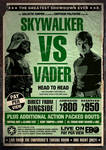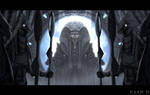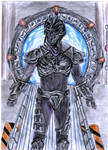 :thumb176471238:
WOULD YOU LIKE TO KNOW MORE?
Established as
Scifi-Fans
a long time ago, in a galaxy far, far away; our
modest little club
has recently rebooted as a group! Better than it was before. Better ... Stronger ... Faster.
Now known as
Scifi-Fanatics
, we are exploring the final frontier of

for fresh recruits to fill
our shiny new gallery
with the best Science Fiction Fan Art in this sector of the galaxy.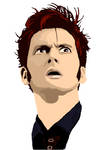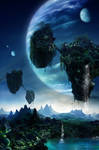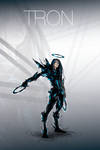 :thumb185908510: :thumb182118883:
WOULD YOU LIKE TO KNOW MORE?
Service guarantees citizenship! Our featured folder includes one piece of Fan Art from each of our contributing members - so everyone has a place in the spotlight. This compendium quickly communicates an overview of our art and artists to visitors and new members of our group.
We have folder categories representing all your favourite scifi tv shows and movies, including many specialised titles. When you can't find a group in which to submit your Fan Art from your favourite scifi Movie or TV Show,
Scifi-Fanatics
fills the void ... because we love scifi!!

:thumb141665974: :thumb147529804: :thumb184747480: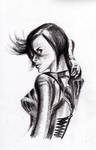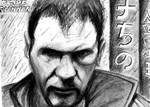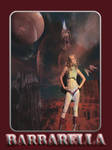 WOULD YOU LIKE TO KNOW MORE?
Logic dictates that a group will operate at optimum efficiency if members have the freedom to participate in building the community around their needs, so we have opened the gallery and ship's blog to automatically accept contributions from our crew. We encourage members to use the
Scifi-Fanatics
blog like a group forum, starting new threads for scifi related discussions. Important and popular threads will be stickied in our blog page "Notebook". There is nothing wrong with your computer monitor. Do not attempt to adjust the picture. Hailing frequencies are open and our members are controlling transmission. Please read our
Gallery
and
Blog
submission protocols for further information.
Blogs planned for the future include a compilation of Scifi PLZ accounts and emotis, and a database of scifi tv and movie resources on deviantART and the web. Such extensive archives would require much participation from dedicated
Scifi-Fanatics
- please send a note to
PoizonMyst
if you would like to contribute toward this mission.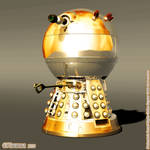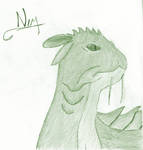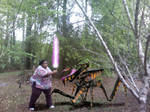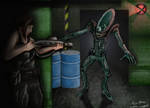 WOULD YOU LIKE TO KNOW MORE?
Crossovers are welcome but, as much as we love them,
Scifi-Fanatics
is a Fan Art group and as such does not accept submissions of scifi concept art and OCs to the gallery. Such artworks are moving into a land of both shadow and substance, of things and ideas ... a wondrous land whose boundaries are that of imagination. That's the signpost up ahead. Your next stop: The Affiliate Zone!
One look at our forever expanding list of out-of-this-world affiliates will satisfy all your scifi art needs. Each one of our carefully selected affiliates is related to the scifi genre or science (except for a couple of generic tv and movie lovers) - so locating even more groups to promote your scifi artworks is easier than phoning home. To infinity and beyond! Alternatively, if your group would like to affiliate with
Scifi-Fanatics
, we would be happy to consider your request. Please read our
Affiliation Guidelines
prior to making an application.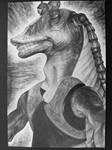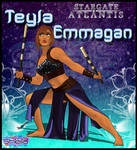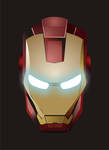 WOULD YOU LIKE SOME TOAST?
Every member and watcher of
Scifi-Fanatics
receives a llama from
Scifi-Fans
, but did you know that you can give a llama to
Scifi-Fanatics
? Civilian, are you doing your part? Make it so!


Give a Llama

to Scifi-Fanatics

















COMPETITION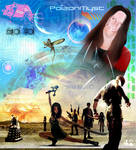 WOULD YOU LIKE TO PLAY A GAME?
There are a total of
TWENTY (20)
distinctly different science fiction tv and movie franchises represented here.
Can you find them all?
The
FIRST (1st)
person to name all
20
scifi titles correctly will receive 50 points, in addition to being credited for their effort on
PoizonMyst
's
Scifi-Fanatics
promotional
journal feature
and in the
deviation description
.
Entry is open to all members of deviantART.
Click the thumbnail to view details on how to enter! Qapla'!














BTW, if you are feeling generous and would like to donate points towards dazzling prizes for inspirational competitions at
Scifi-Fanatics
, please head on over to
Scifi-Fans
. Thanks!
Donations for can be made at



Ultimately we would like to award premium subscriptions, points, and llama badges to competition winners. At this time
Scifi-Fanatics
is not interested in a premium subscription to make it's pages shinier or the gorram administration easier - we would rather return the proceeds from our
Scifi-Fans
donation pool directly to members of
Scifi-Fanatics
.
















Scifi-Fans
remains as an archive of our original club - Though it is still possible to join and watch or affiliate with
Scifi-Fans
, we no longer take submissions. Come and join us at
Scifi-Fanatics
to participate in community activities!
Please join us at








:thumb113534361: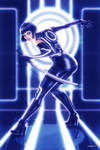 Live long and prosper!