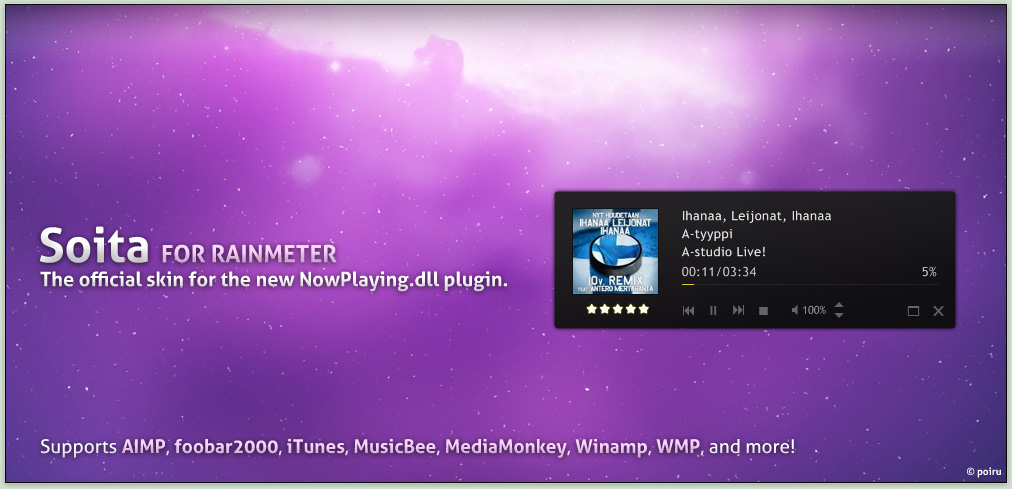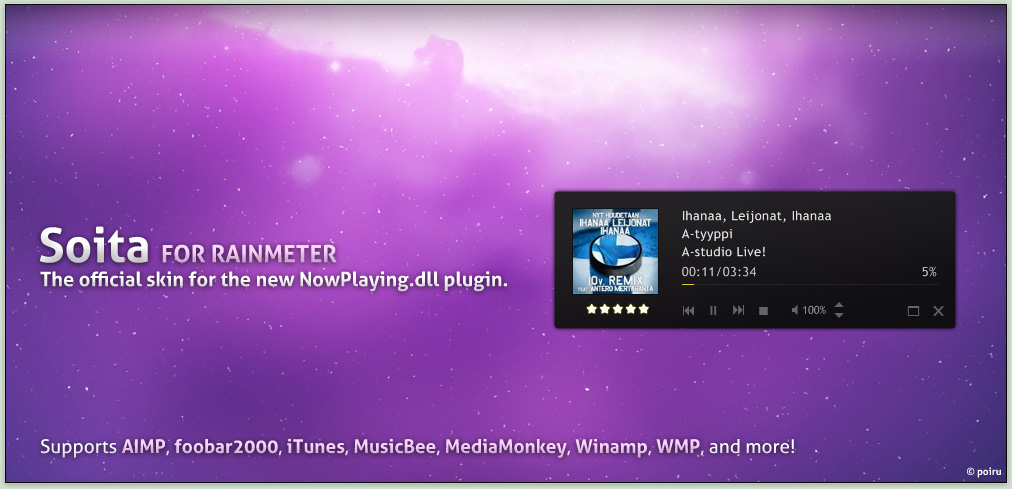 Soita is the official example skin for the
NowPlaying
plugin for Rainmeter, which supports a bunch of media players.
Rainmeter 2.3 beta r1448 (or higher) is required to install this skin. Download it from
rainmeter.net
.
Usage instructions:
After installing, right-click here and select 'Edit Skin'.
Then, the
[mPlayer]
section, change the
PlayerName=
value to
your player
.
After saving the file, right-click on the skin and select 'Refresh Skin'. Done!

Wallpaper in screenshot above is by !FateZoom: [link]
Daily Deviation
Given 2011-06-18
Soita for Rainmeter
by =
poiru
is a milestone achievement. this deviation is not only featuring a great looking and well executed skin, but more importantly it is made to introduce a long overdue plugin to the app of
rainmeter
, so that you can now use almost any media player in conjunction with
rainmeter
and then control said player through according skins.
in other words: the skinner doesn't have to decide for only one player support anymore and can now support them all with his rainmeter skin. just how great is that?
(
Featured by OtisBee
)