Latest news
Hi guys! Time for another feature, but first I'm sure you guys have heard about The Review Project over at
LitLoveCommunity
by now. The task is to post 'reviews' of a writer or of a writers body of work on their deviantart page (or, if they have a book on Amazon you can post it there, just let me know their DA name when you send me the link). Well I have started my quest and I am going to share my reviews here so that you can see and maybe get some more people involved :>
betwixtthepages
Elizabeth's work displays a beautiful modernicity; she can take two contrasting ideas and combine them to make something fresh and innovative. She knows how to make language new again and her work is always exciting and inventive.
ohsostarryeyed
Melissa's portfolio of work is a revelation, unlike anything else I've read before. With hints of Hemingway, Cummings, Smith and something uniquely new Melissa delivers time after time something original and haunting that is definately unforgettable and brutally true.
0hgravity
0hgravity has a unique voice which talks irremorsefully about the truths about life. With a cutting manipulation of language pictures are painted of a hopeful but dark place, our minds.
A-Lovely-Anxiety
Taylor writes with uncompromising force. Every piece is an open wound and we are forced to examine the inner workings of a human being. It is a terrifyingly beautiful world to fall into, and one you won't want to come back from.
DearPoetry
Kayla is a revolutionary writer, a force of nature in the evolution of writing. She is concise, but not patronising, and every piece seems to be a code to be unravelled over many readings. Layer upon layer of thought, and ultimately some tremendous musicality and fluidity of language. A stunning writer.
Nichrysalis
Nic uses language in a way that terrifies mere mortals. There is a brutal casualness to the way he stretches a readers vocabulary without (and this is important) detracting from his meaning. You read, you learn, not just about language but also about people. There is a natural truthfulness to Nic's work, however short it may be, that will have it ringing in your ears, behind your eyes and in your brain for the days to come.
I would like to relaunch my chatroom
#LitLove
(established 2008) next weekend, probably after 8pm GMT on Saturday or Sunday. Let me know your timezones, if you wanna go, if you need an incentive, if a live competition would interest you or a live poetry reading. If you wanna hear me read something of yours to the group... and most of all I hope some of you show up and we can talk !

Note to self: Inspirational prompts
here
.


ProjectPositivity
The Review Project
LitLoveCommunity
presents the Review Project! The task is to post 'reviews' of a writer or of a writers body of work on their deviantart page (or, if they have a book on Amazon you can post it there, just let me know their DA name when you send me the link). Everyone who participates by doing this gets a feature, and for every entry (as in, each review you post) you are entered into a random prize draw which will select 15 people to win points, features and more.
It's good karmic fun, make someone smile and I will reward you! Why not give it a go? After all, someone might write you a review in return!
See the full and updated prize list, entrants list, rules and how to enter
here
Wanna donate to the prize list? Just comment or send me a note. You can do this anonymously if you wish, or if you wish to donate points there is a widget on my profile page
PoetryOD
See all the entries so far,
here
!
Combo Feature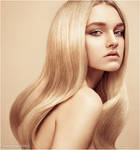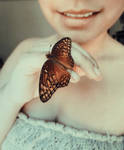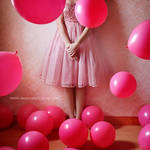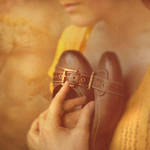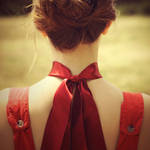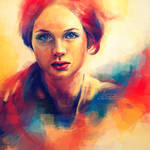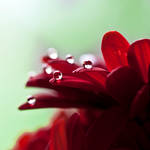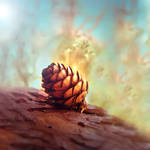 :thumb168274087: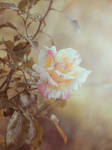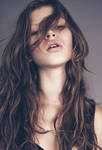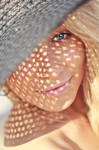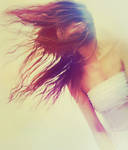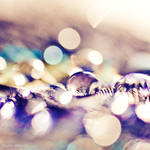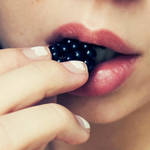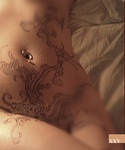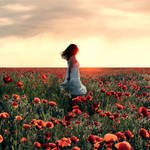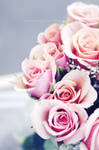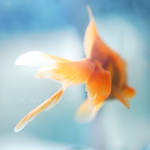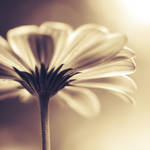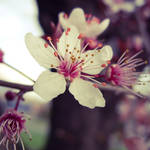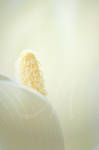 :thumb342774032: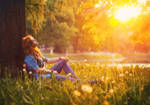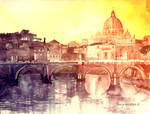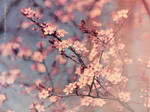 :thumb335490829: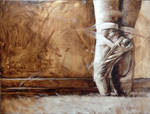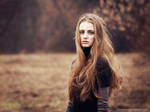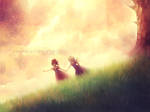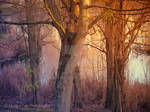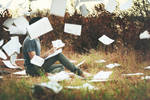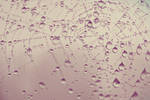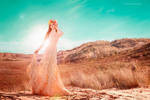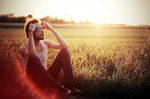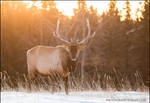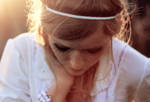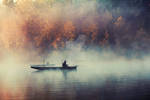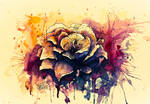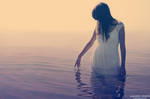 :thumb341886333: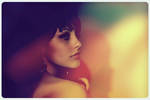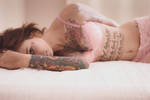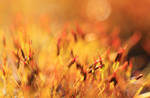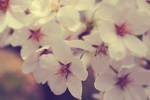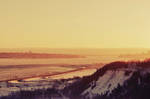 The Waiting Game
I gripped the ladder fiercely until my knuckles whitened and my bones complained at the strain. I remained this way, like a rigor mortised superhero until my mind associated the tight throttling hold on the wood with the concept of choking someone; at which point I let go, momentarily, alarmed by the violence of my own thoughts.
The slight shudder rippled up through the fluidous wood and you complained loudly of my carelessness. We laughed and you dripped paint down trying to cut open my scalp with splashes of mint. Mrs Coraline banged her walking stick against her kitchen window with a resolute scowl and we tried to straighten our faces and appendages accordingly.
You had steady hands, so you had gone up the ladder to carefully apply the paint to the gutters. We had been promising to do this job for a year now, but last summer we were too lost in love to be found by anyone, even someone looking so hard as Mrs Coraline. This was the third weekend since the rain had stopped.
Up the ladders we had gone last weekend, I had grabbed handfuls of leaves and thrown them into the air to mimic your wedding day confetti. They had been slimy and the fat slugs of mildew hit the side of the house and we had had to clean that off as well as clean the gutters and for no added cost at all. I didn't mind though, it didn't matter what we were doing, every time I looked at you I was happy.
Finally the gutter was finished, with one final perilous stretch you swiped a glaze of superiority across the old witches abode and I felt my body relax as you announced you were coming back down. I waited for you as you carefully wiped the paint brush against the dark innards of the paint tin. Over and over until it was as clean as you could get it. I waited as you tidily resealed the paint tin and tucked the paintbrush into your dungarees pocket. I waited and I watched, enamored, as the sunlight painted
you
. A miracle in amber.
You began your descent and I knocked on the front door to alert Mrs Coraline that tea was required and that the job was done. She opened the door but promptly shrieked not to come in; she had noticed the splatters all over my shoes and worried for her expensive new carpet.
It might have been the shriek that did it. I suppose we will never know. All I do know is that it happened so quickly that when your body hit the ground I was still wearing my best Sunday smile, and when your blood washed over the mint patches on the lawn I was still hoping that you'd be alright.
-
The Waiting Game
by
PoetryOD
. Click through to fave or click
here
to hear me read it.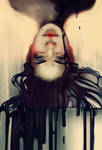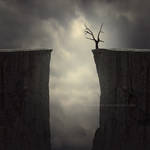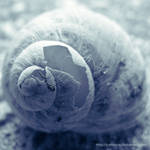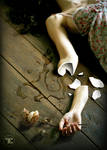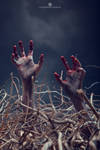 :thumb201771656: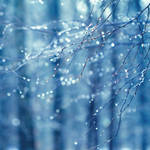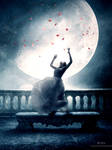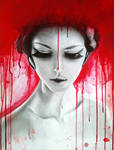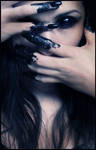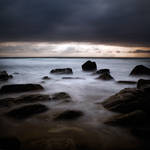 :thumb121894402: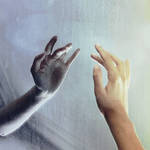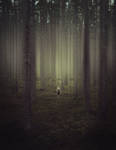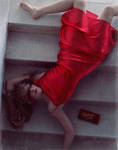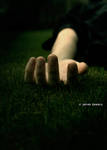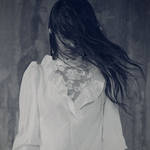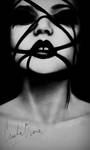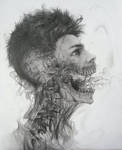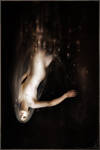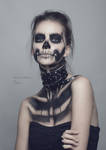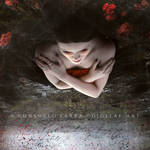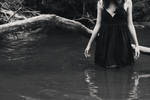 :thumb72508357: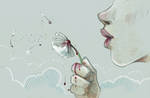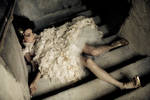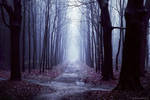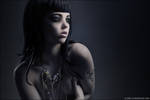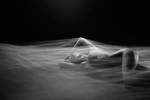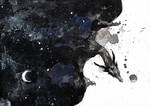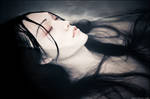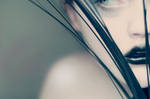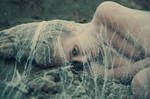 :thumb340609841:

:thumb331490581: :thumb343193493: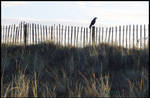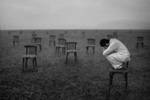 This journal doesn't allow thumbs in the feature to the right so I have used an image from
laurotica
's gallery however it will link you to her short story
Regards, The Abortionist
which I think is a powerful and intense short story worth reading!