"I'd like to understand
the delicate pathophysiology
behind these endocardium micro-knives."


sherbetblooms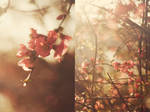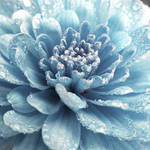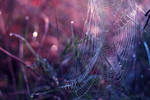 The Pisces in the teapot
I pour out,
A quiet dream-cloud,
Allow the watercolours to seep,
Gough's starry night in a puddle,
Leaks out of me
And collects in faded floral teacups.
I lose purpose and richness
My strainer has collapsed
And my brew haemorrhages out
Like storm-water down the gutter.
I've drained out to the ocean,
Where I evaporate
And repeat the blue-process,
Like laundry day.

Sleepless jewelsI'd like to understand
the delicate pathophysiology
behind these endocardium micro-knives.
Heart-quicksand bubbles away at the steel
but does not slow their invisible motors.
They spin like paddle steamers
in ocean-eternal.
My theory bets on adrenaline:
beauty excites my adrenal glands,
Alpha receptors engaged
as my eyes marry your
melted amethysts dropped in jade-pools.

DepersonalisationI often find the Universe
In my tachycardia,
Anxiety stamps out
In heavy stallion hoofs.
I'm left with inflammation,
I feel like an ant that's been squeezed
Between the thumb and index finger
Of a curious child.
I lie crippled,
Like a mermaid out of water.
I wait stupidly for
Mum, dad, sister,
Lover,
God's
Hand to scoop me up,
Place me back in clear waters.
I wait until I'm almost dead.
A primitive nerve decides to use all the energy stores I have
To flip myself over.
I fall back to my murky waters,
Dear God,
Why must it be this way?

FrostBeneath saw-dust skies
You unfurl
Like the petals
Of distant and haunted gardens,
That are never quite real.
When the sun climbs
Down
And through the slats of my sister's apartment window,
I claw at the fake mink bed-spread,
Watch dust particles come to rest.
I fall asleep and
You visit me
In my dreamscapes,
Your soul in a strange, alien-animal:
I know it's you,
With a body full of
Warmth and
Soft love.
P.S. I love you is a collection of features of writers I love. All text is from the literature deviations linked. The visual thumbs are for decorative purposes to match the tone of the poet only. The features are purposefully posted in a random order. ♥
-
PoetryOD