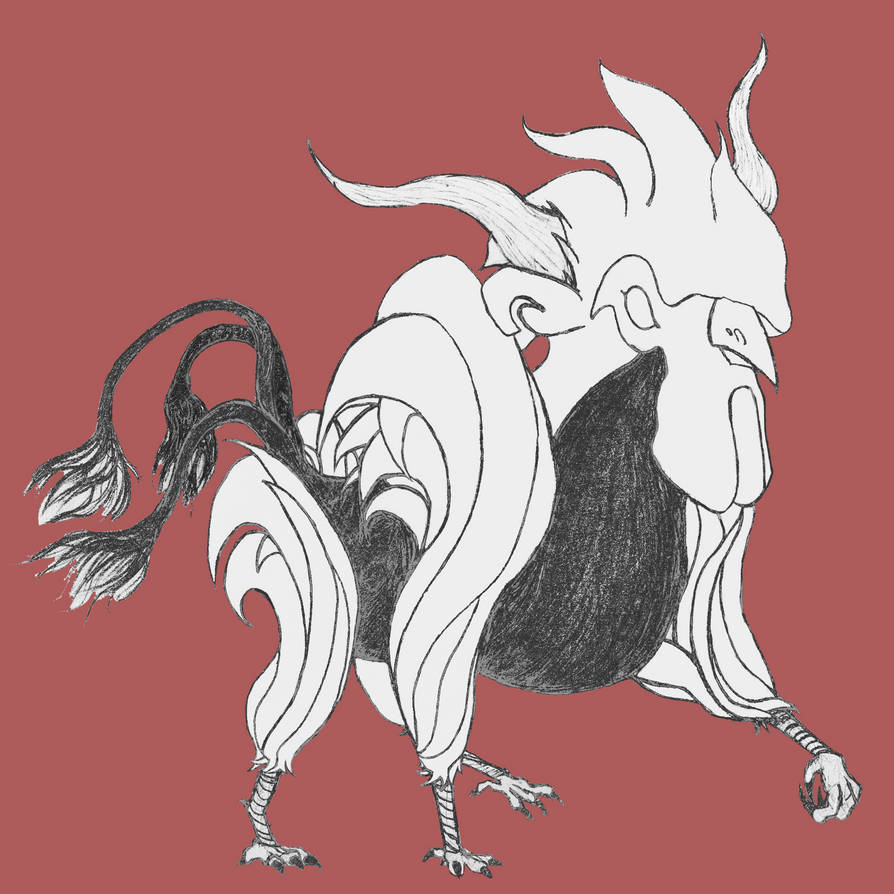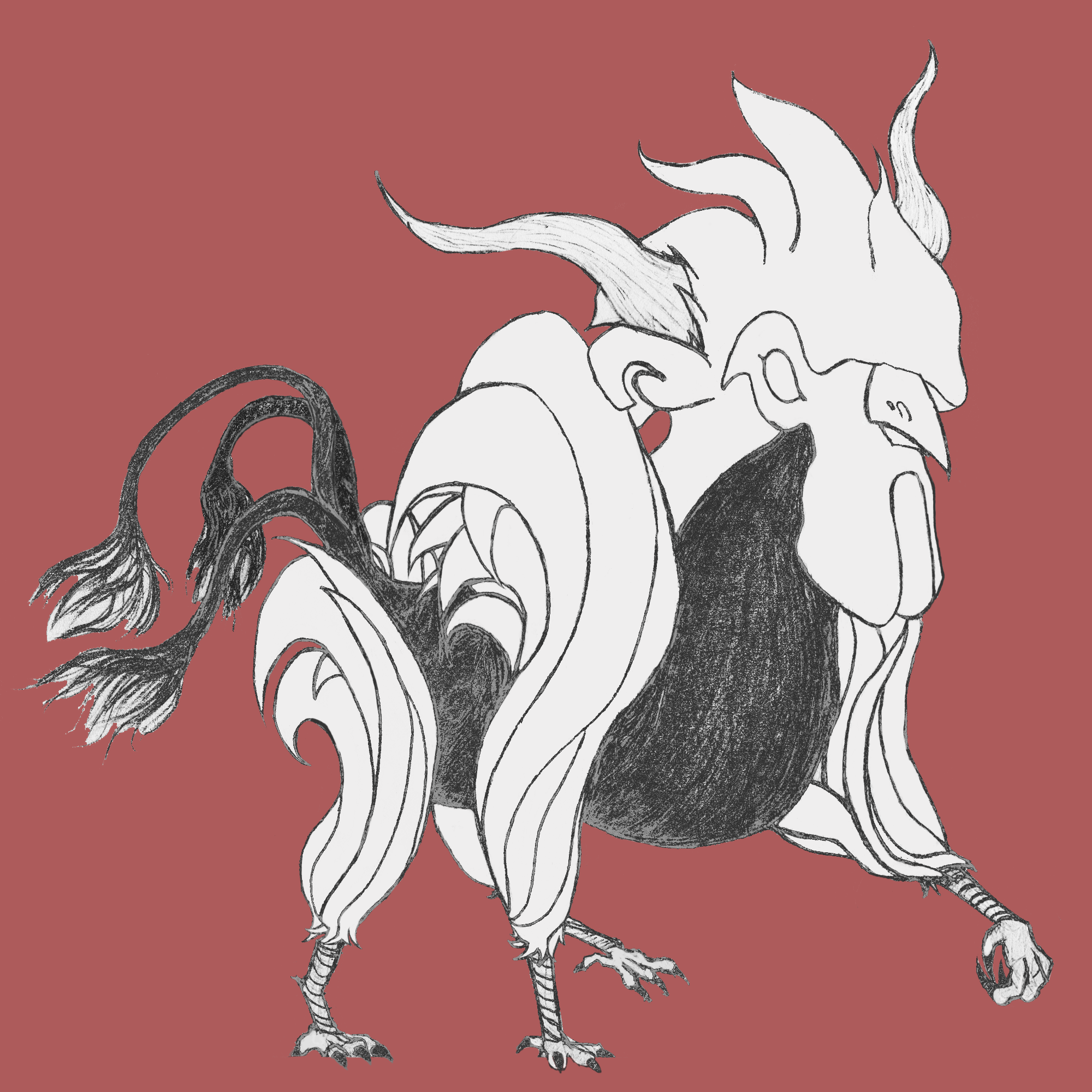 This honestly turned out so much better than I had dared expect...

It's the combination of a friend of mine's two zodiacs (Western and Chinese). The Taurus and the Rooster.
Tau for taurus
Ji is Pinyin for chicken

I drew it on paper, but touched it up with photoshop. A lot of cleaning was necessary since I used the eraser so much it was becoming hard to even keep drawing.
Part of the feet is also added on digitally, I ran out of paper there...

I imagined it in full color, but I hate coloring, so I left it black and white and just added a background color. It unintentionally ended up looking like something straight out of Okami :S.