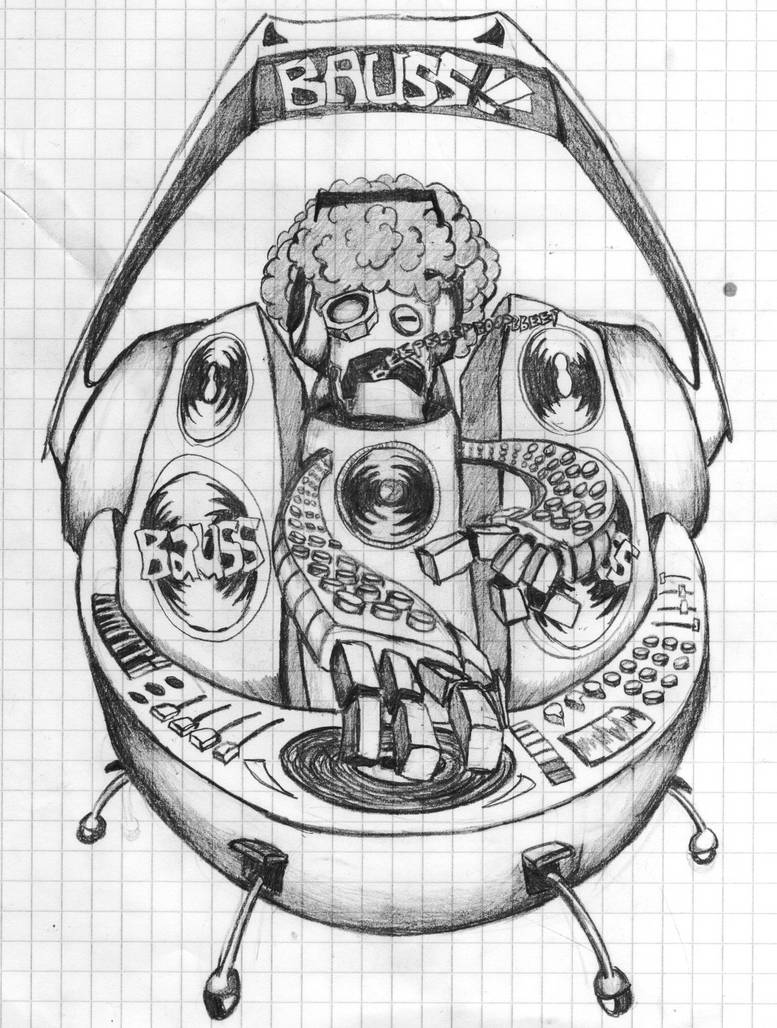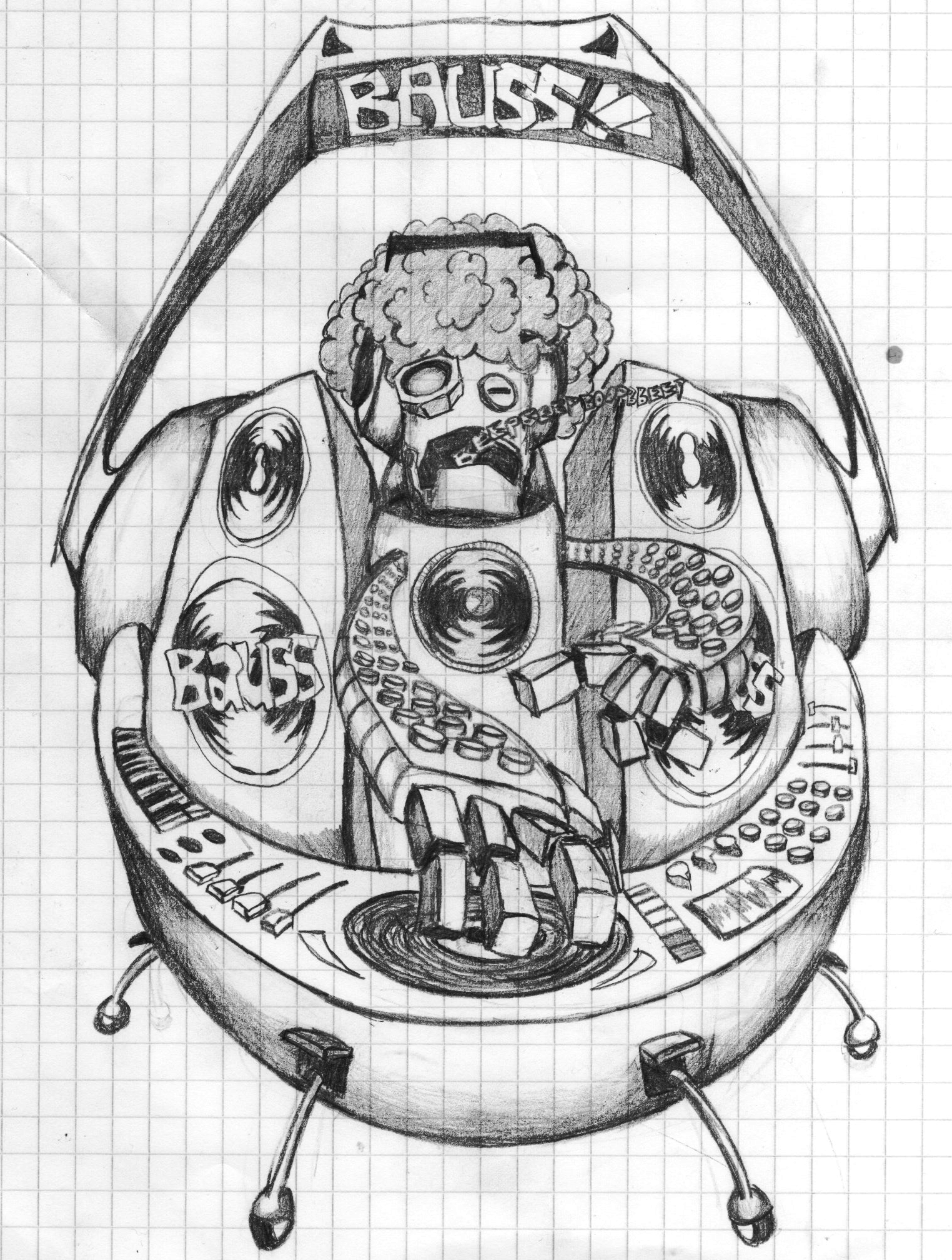 Watch
I know I promised not to draw on chequered paper anymore, but this is actually a very old drawing.
I started it over a year ago but something got in the way and I forgot about it. I found the picture again not too long ago and decided to finish it. Here's the result.

I present you Spinbot Afrojack 3.5mm
The Baussest robotic disc jockey on the planet.
Beep-Booping in your area NOW!