ASK PERMISSION!
Any art thief (not only regarding my art) will be pursued

, killed

and cursed for his/her afterlife

. Show respect! Don't repost! Don't take as yours! Thanks!

P.O.E. comic stuff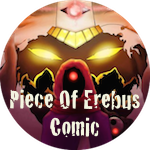 A girl from Johto lives in the jungles of Hoenn. Together with her brother and their pokemon, she struggles to go back home. But one night she is forced to escape...
The next page status is

Sketched

Colored

Rendered