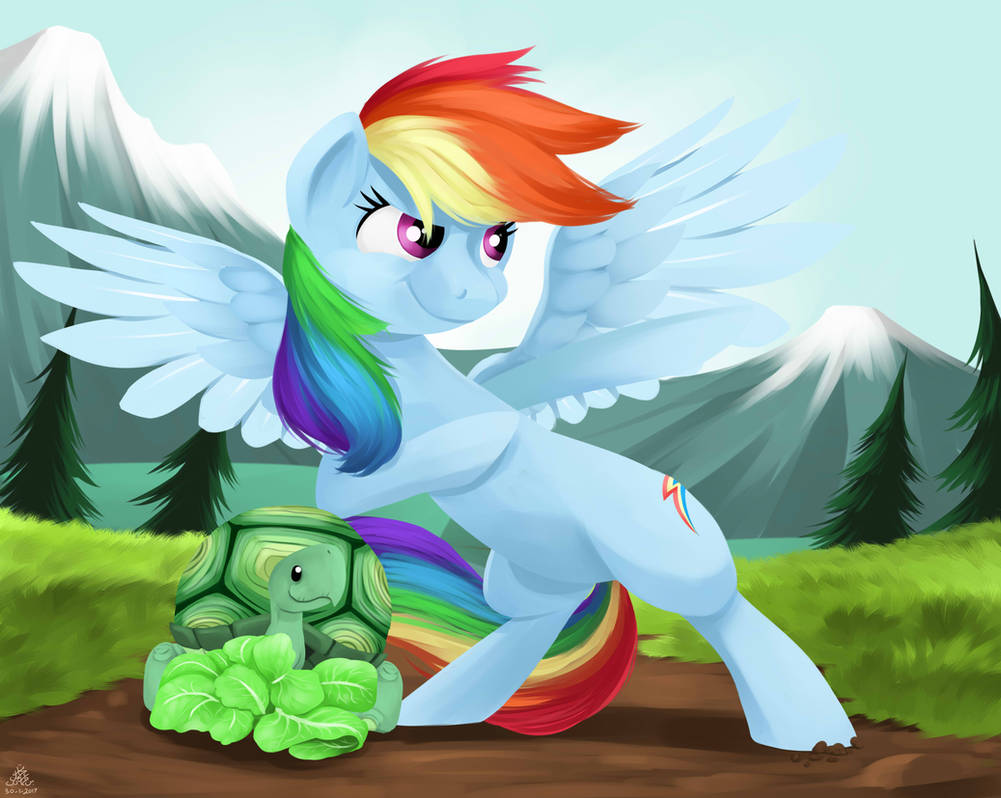 Watch

The story behind this pose is just awesome. The way you've recreated this hilarious shot is fantastic! Great posing, great expression, and holy mama that background. Tank's shell is so gorgeous, and even the freakin' lettuce looks skillfully and painstakingly drawn. Just wow. That's a lot of effort for a joke drawing, and you really went all-out! Kudos!
Reply

Thanks for appreciating the details of this drawing, I really appreciate that! I tried to make sense out of Tank's shell, and it worked. I wish I could put this much effort on many of my other works.

Anyway, thank you for this comment, the watch and the llama!
Reply

Reply

The fastest Pegasus AND tortoise in Equestria.

Reply
Reply

Reply