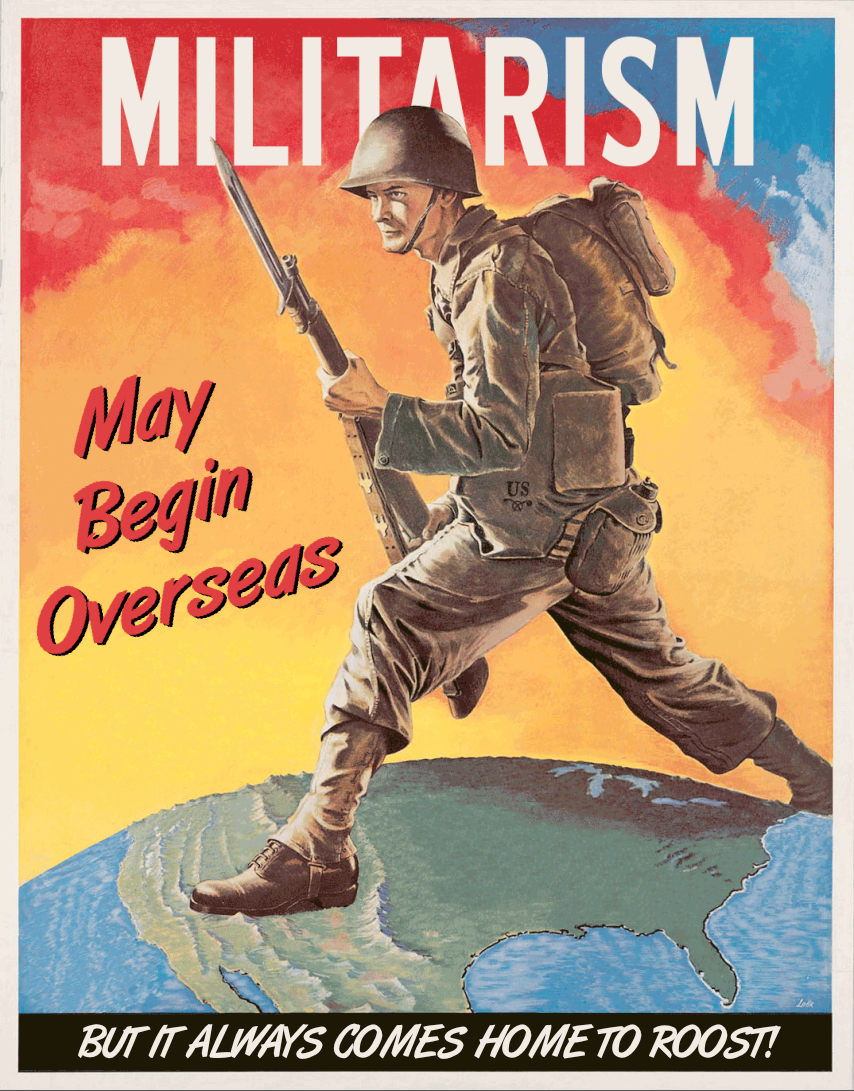 Watch
Please disseminate widely, thank you! This does not give permission to alter or claim credit for this re-mixed work, for which I retain all copyrights. The original illustration is in the public domain.
If you disagree with the views expressed here, please be sure to read my Policy Statement BEFORE you post:
fav.me/d4tf3xs
Every technology, every weapon, originally designed for use against foreign "enemies" sooner or later comes home to be used against our own people. Witness, for example, drones, the NSA's spying programs, and the militarization of local police forces with automatic rifles, body armor, and armored personnel carriers. What is worse is that the same attitude -- that of an invading, occupying army -- also comes home. And so, today, the police in communities all across America whom we used to regard as friends and protectors, are now seen by large swaths of society as invaders and occupiers. Violence is a disease that begets violence. Strict non-violence is the cure.

To be fair, the police do have to deal with criminals running around with assault rifles, because over a year after Newton, Congress STILL hasn't gotten universal background checks passed.
Reply

Not so, batchild.
The AR-15 is not a fully automatic weapon (assault rifle). It is a semi-automatic. In 2009, the last year for which FBI statistics are available, the number of deaths (including homicides, suicides, and accidents) in the United States with ALL rifles (including but not limited to semi-automatic rifles like the AR-15 used in Newtown) was 348. Experts say that semi-automatic rifles contributed only a small portion of that total. By way of contrast, the number of homicides committed that year with fists or feet was 801.

Reply

I'm okay with semi-autos, but I think anyone should have to get a background check before owning a gun, unless said gun is a musket or something like that.
Reply

Eh, mate? The truth is that in most cases , Freedom must be conquered by the strength of weapon.
Reply

Reply