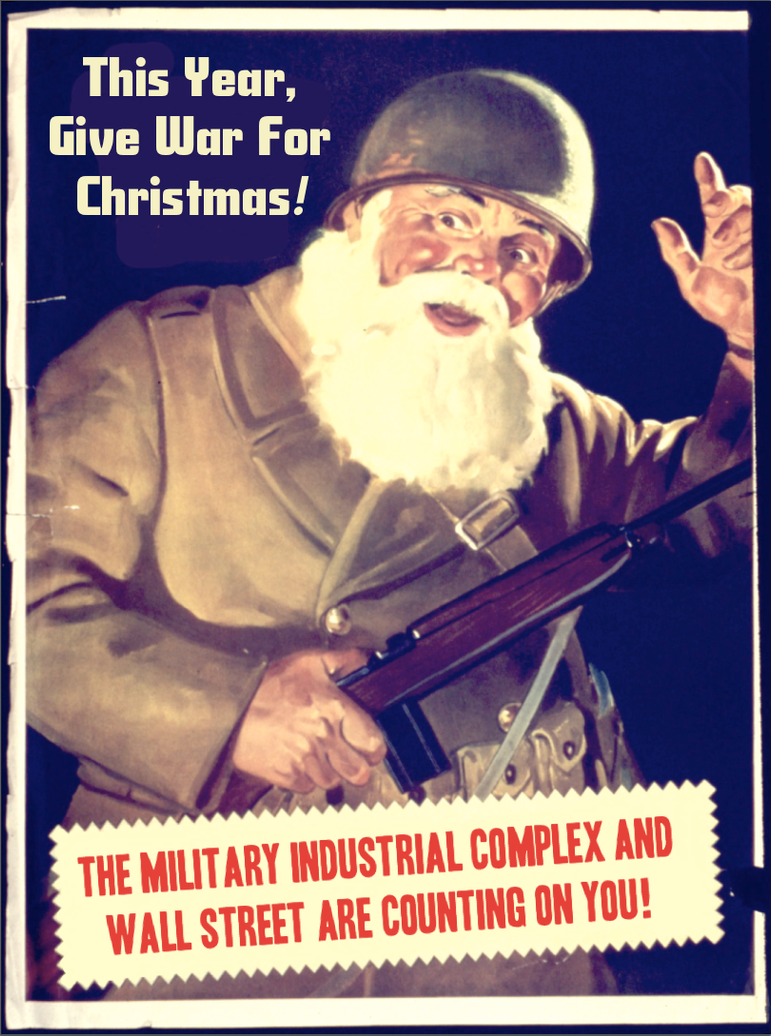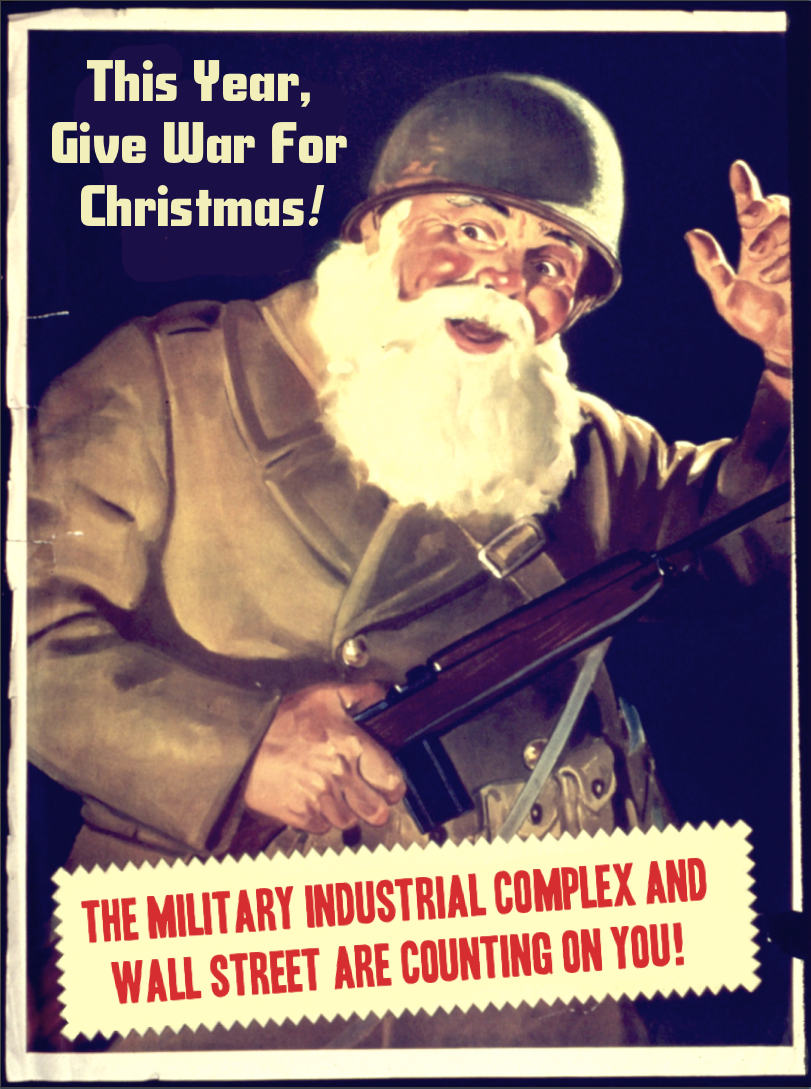 Watch
Please disseminate widely, thank you! This does not give permission to alter or claim credit for this re-mixed work, for which I retain all copyrights. The original illustration is in the public domain.
If you disagree with the views expressed here, please be sure to read my Policy Statement BEFORE you post:
fav.me/d4tf3xs
Folks, with Iraq and Libya over and done, Afghanistan winding down, and Syria apparently a non-starter, Wall Street and the military-industrial complex are counting on YOU to insist that America find another third-world country where we can throw our weight around and keep corporate profits up! After all, militarizing the Mexican border and your local police force can only do so much to boost demand for the products that America makes best -- weapons and surveillance equipment. So do your part, and tell the President and Congress to find a pretext for starting another war before the end of the year. Do it TODAY!