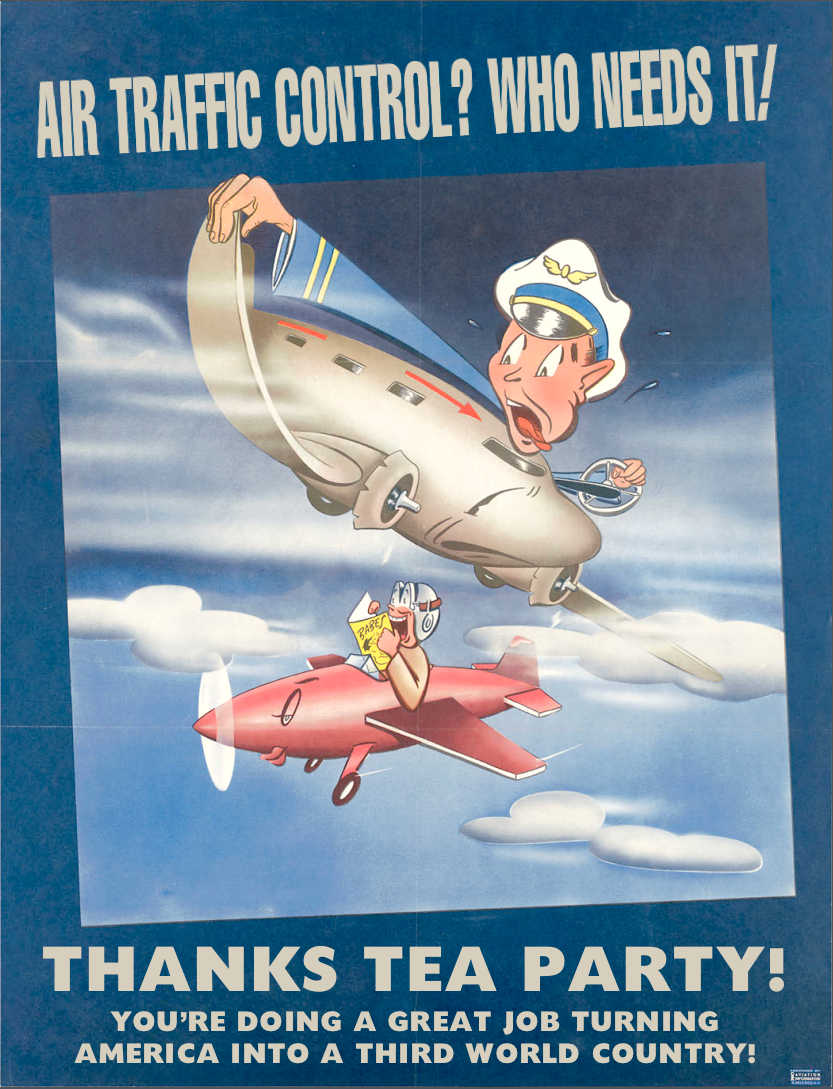 Watch
Please disseminate widely, thank you! This does not give permission to alter or claim credit for this re-mixed work, for which I retain all copyrights. The original illustration is in the public domain.
If you disagree with the views expressed here, please be sure to read my Policy Statement BEFORE you post:
[link]
As much as I might wish that Michelle Bachmann, Sarah Palin, and the rest of the Tea Party would simply fall into a black hole, never to re-emerge, that's not going to happen unless these yahoos are voted out of office. Their meat-axe approach to the budget is inexcusable, as was shown this past week when public outrage over the furloughs of air traffic controllers and Federal meat inspectors forced the Tea Party controlled House of Representatives to reverse their sequester and restore funds for these critical government services. Now, how about restoring full funding for Head Start, school lunches for poor children, aid to veterans, and other critical government services? Want to live someplace where there is no effective central government and low taxes? How about moving to Somalia or some other Third World hellhole? It's time to dump the Tea Party!

A sociopathic 70+year-old toddler named tRump seems to be revealing to the American people just what the GOP is REALLY about. He's blatant where the others were more careful to conceal their real objectives.
Reply

I don't get it anyway why people support them anyway. The teaparty to me seems like a group of neo-anarchists, that think that if there are no rules and the means to enforce them everything will be fine. It is somehow like this idealized pic of the Wild West , where law enforcement was not that efficient but seen as a time of freedom and liberty while it was to a great deal just anarchy with the motto ' Those who have the power do as they please and those who have not suffer what they must' .
Reply

Yeah, in the UK(England, really), there's the UKIP (United Kingdom Indepence Party), who want Britain out of the European Union and return to the days of old when Britain stood alone and tall. And forget about Human Rights.
What they seem to forget is that Scotland and Wales may not want to be part of their lunacy and may want their own Indepedence.
Reply

The main reason why most of the teabaggers in the House got re-elected last year was due to extremely partisan gerrymandering. I know Emperor Scooter of Wisconsin here really gerrymandered the state pretty well. We'll probally need a constitutional amendment to take away the right of state politicians to draw the district borders for their buddies in the House and for themselves, to make elections competitive again.
Reply

Reply

Last week, the U.S. air traffic control system was thrown into chaos because the Tea Party controlled U.S. House of Representatives cut the money needed to pay the air traffic controllers. That money was restored after a huge public outcry, but it is clear that these reactionary yahoos don't care if they endanger lives in their quest to return America to the 19th century.
Reply

gee... really? Are they only serious...
Reply

Like I said previously, they did this but then had to reverse themselves when the public outcry about delayed and cancelled flights became too much for them.
Reply