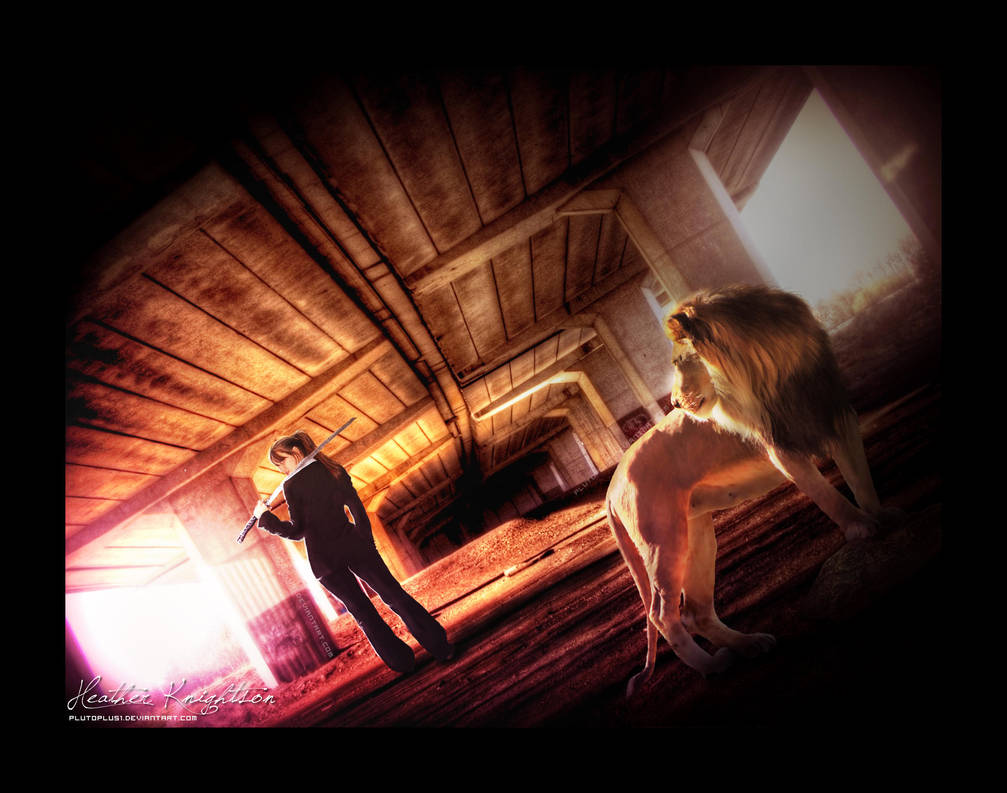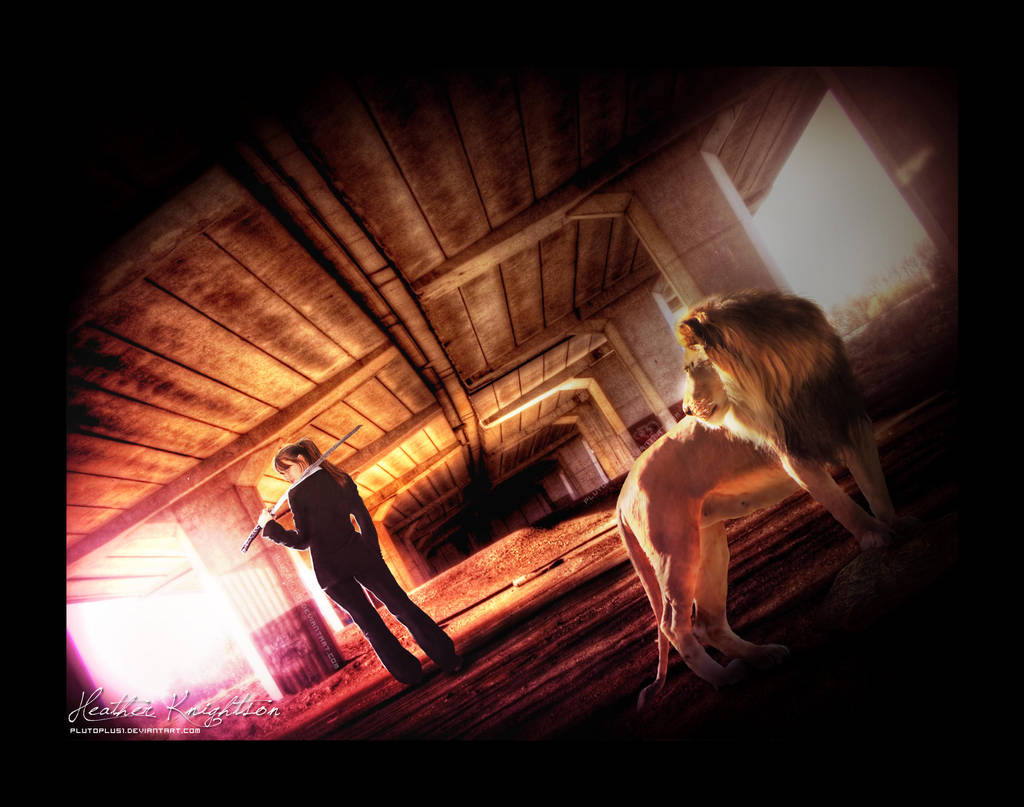 Watch
Made this after reading Ilona Andrews "Kate Daniels" series

It was a really great read! Anyone interested in urban fantasy will love this series. Or if you are looking for something cool and new to try out, you won't regret reading these.
[link]
Always looking for people to chat books with! Feel free to comment me about any and everything

Credits:
Curran/Lion: [link]
Lion (back paws): [link]
Background: [link]
Kate/Woman: [link]
Rock: [link]

This is an absolutely fantastic piece of work. Have you ever considered submitting any of your designs to Qwertee. I think this image would look amazing on a t-shirt with the tagline "here kitty kitty!" I know I would vote for it and definitely buy it.
Reply

Reply

Thanks! That means a lot to me.

I have never heard of Qwertee before. What exactly is it? Either way, it could be tricky getting permissions from the stock artists for permission to make money off of their stock.
Reply

Reply

I am always glad to meet another Kate and Curran lover! I just got the newest book, and I am planning on re-reading the series before I start it.
I am glad you like this!

Reply

Reply

that is a very awesome perspective

love it!!

awesome!
Reply

Oooo I need more reading material thanks for the suggestion ill be checking it out ! Love the manip
Reply

Glad to see an image of these two, and I do love the series. I would say that Curran looks a little small, given how his lion-form is described in the books. But thanks for making it.

Reply

Yeah, and he is not colored like a real lion, anyway, but greyish with tiger stripes or something. But I decided to keep him more proportionate for artistic reasons. It just looked weird when he was larger sized. And I don't think Kate's sword necessarily is a katana or whatever blade this one is, but the stock worked well.
Thanks for the comment, though! I can't wait for the next book

Reply

I wasn't going to nitpick the sword. But no, Kate's sword is called a 'saber' several times. Straight blade, still single edged and minimal guard.

Next book is actually Andrea-centric. Then they're going back to Kate for the last 2, supposedly.
Reply

Yeah, I can't see the Andrea book not mentioning Kate even a little bit, so I'm ok with this view change. I hope the next one with Kate doesn't take too long in coming out

Reply

They said it'd be out in 2013. They finished "The Edge" series, and that's coming out at the end of the year, so they'll be enough IA to keep things busy until then.
Reply