comes with ms paint files & psd file! (psd can be opened in paint tool sai as well!
i don't know how other programs like gimp or firealpaca work i'm sorry!!!
---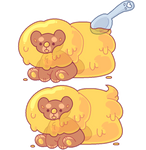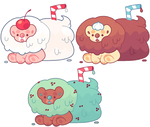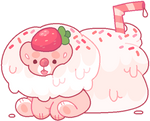 well back when we started these for fun we had wanted to make them an open species, but without a big
to-do for them like a big guide or anything.
(we had originally started a group for them but didn't follow through, whoops)

Yummi-Bears
so being we didn't want these to just sit there gathering dust, we agreed to fancy up the base and make them
available as a completely open species, so feel free to make one!
we don't plan to really do anything major with them but allow people to make them, so don't expect a big group with events or anything
just feel free to make them for fun! they're a
casual open species