today I throudgt I´d feature

some
epic comics I´m reading right now that deservs more readers/has readres but I still want to show it to you! c':
becuse everybody loves comics right?

first:
This is comic a comic made by

its a comic called "Running Wolf Mirari" and its a comic about a wolf called "runninwolf" or "Mirari" its a very dramatic comic, that also can be very sad, but it has also got many cute/funny moment.

I really think you shuld read it!
cover: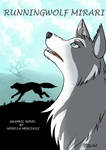 Page one chapter one: :thumb88760308:
next up is,
a comic made by

named Genesis.
Its an very intresting story about gods, it has so far 69 pages. c': There are many intresting charactors whit diffrent kind of persenaleties (I can´spell haha..) My fav is Viero and Wren.

It has a very good story line and many epic moments.
cover: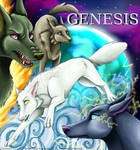 first page: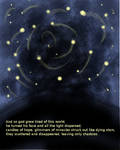 next comic,
is a comic made by

to be honest, I haven´t read that many pages, but the once I have read are really well done and the story is very intresting form the very beginning

you shuld really take your time and read it!
cover: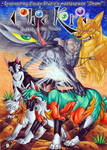 first page: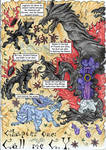 next comic,
is a comic made by

now this is the comic for you that loves horror and gore, so far the comic dosen´t have any gore in it but from what I have seen in the trailers
www.youtube.com/user/Xxflightf…
www.youtube.com/watch?v=am5doP…
know there will be action! anyways, the comic pages so far are all made in paint and they are well made and the charactors are also. I enjoy reading this and can´t wait to see what happens next"

cover: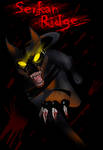 first page (print verision):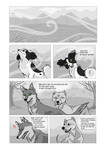 first page: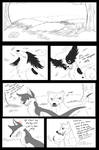 next up,
is a comic made by

its about dragons and wolfes, its been a while since I read it but I rember that I liked it alot!

cover:-
firstpage:
next comic c:
is made by

and is not about dragons or wolfes its about ZOMBIESS!

haha I really enjoy reading this comic you never really get bored you always wanna click and see what happens on the next page! c':
page 1:
next,
is a comic made by :icon at the beginning its a very toutching and sad story story

but things get better and it does have very cute/funny moments in it you shuld really read it!

first page
next up is a comic I discoverd a few days ago, and I liked it from the beginning its very well done and fun to read, it has very dramatic moments but also a sad moment.

cover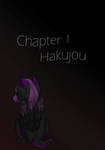 page 1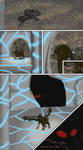 last but not least is (sooo sorry other comics.. :c ) my favorite comic! I really love this (no ofence to the others! Dx )
its made by

it has 7 chapters and from 1 to 8 you can really see hos her style has improved and still is, I really enjoy reading this it has many very dramatic moments and alos funny/sad. She sumbits pages very often and I´m always happy to see them in my inbox!

(as for all the other comics too!

) I really think you shuld read it!
page1 :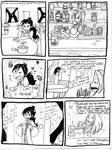 there thats all!

sorry if you who made the comic feels like this dosen´t say much about what the comic is about but I didn´t really wanna whrite "This is a comic about taht person that has to do this or elese taht will happend becuse it happend to them many many years ago and if it happens agian every one will DIE.. 0.0) becuse I´m not very good at that and if feels like I´m gonna fail fi I wuld do that hehe..

well at least these amazing comics got a little feature!

thx for taking your time reading this!

//paintdragoness