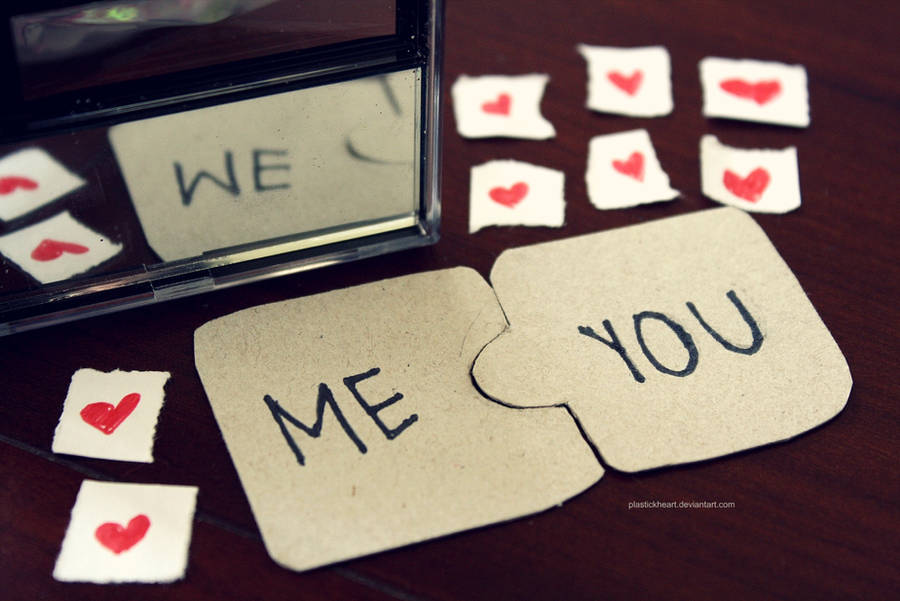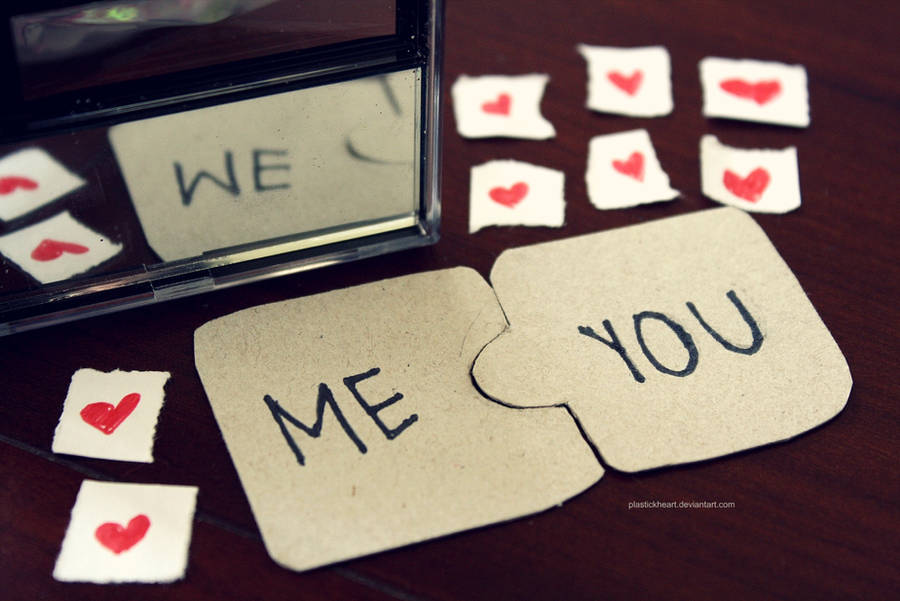 Watch
i realized this a few days ago (:

full view please <3

okay, i want to clear this once and for all. i did not mean to copy any idea or anything in this picture, and as i told you i realized a few days ago that 'me' made 'we' in the mirror and i decided to take a picture of it. at the time i took this picture i did not know if any one had already done something like this. i am sorry if i had copied your idea, but i didnt mean to.
I don't really write critiques but this photo definitely caught my eye.
At first the eye is slowly drawn to the cardboard jigsaw pieces, with the me + you surrounded by hearts creating a pleasing and simple effect.
But then your eye flickers up to the mirror to see the "WE" and BAM! a rather large smile appears on your face.
The concept of this is fantastic, a really well worked out and well constructed photo.
Well done!

Only one small personal issue, I would've liked to see the jigsaw connection defined a little more. Apart from that, great job.
More like this please!

The Artist thought this was FAIR
10 out of 10 deviants thought this was fair.
Very well done, I like the was the Me spells We in the mirror and the use of the lighting and the hearts on scraps of paper. It took me a second to get the mirrored effect, but it is a very well thought out piece with good use of color and photographic principles. It has great lighting and and a very nice message. I also really like that when you look closely at the hearts they are not completely colored in, it evokes images of first love and all kinds of other sweet things. Very good job on this picture, I love it.
The Artist thought this was FAIR
119 out of 129 deviants thought this was fair.