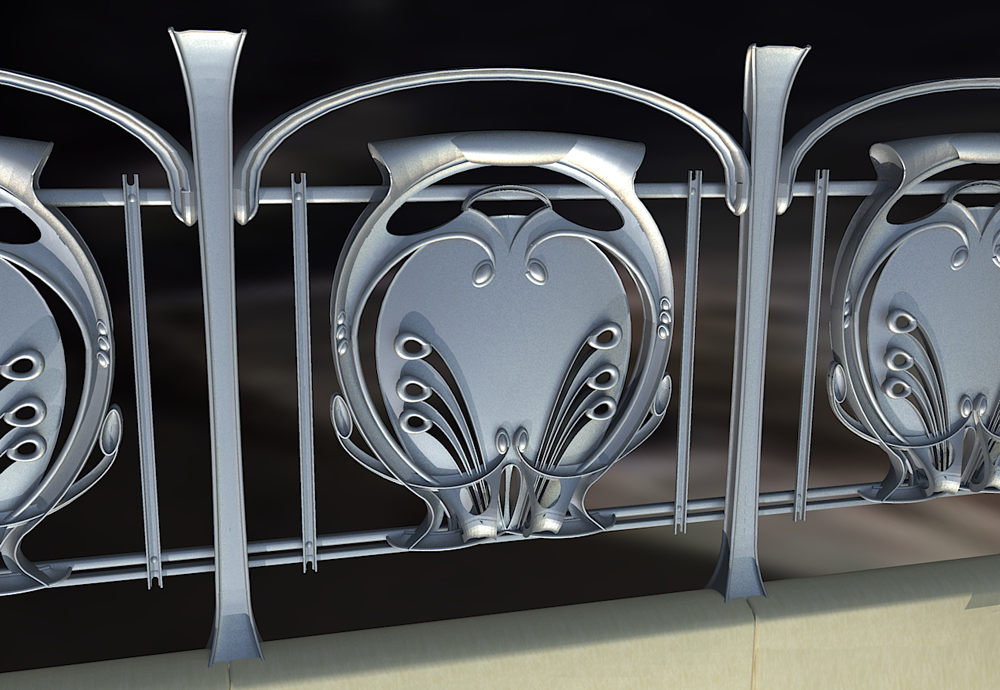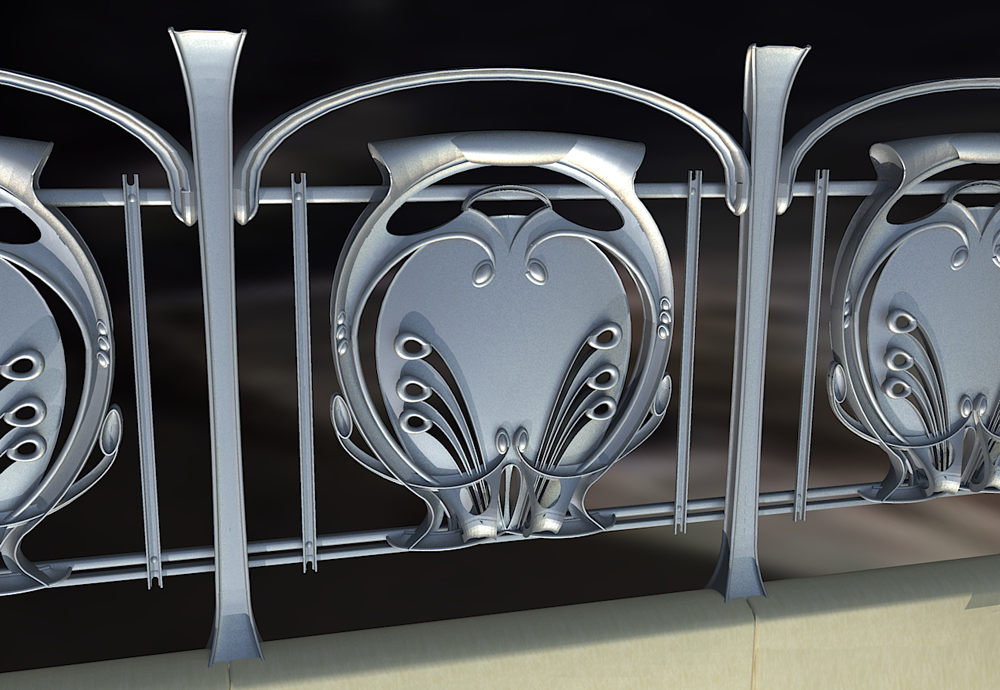 Watch
My most detailed and fiddly model so far, a tribute to the Art Nouveau master Hector Guimard whose railings at metro kléber this is an approximate copy. A photo of the original is on this page
www.flickr.com/photos/michlanc…
Sketchup
kerkythea
Photoshop
Wider view here
fav.me/d5t8963

Very nice

I would like these installed at my future mansion residence plz.
Reply

Reply

Nice rails! They would fit nicely inside of an art deco building.
Reply

cheers .. theyre already outside a Metro station though..
Reply

So you've modeled this from an actual railing? That would still be neat though.
Reply

this? in sketchup? :rapturous applause:
Reply

thnx very much !! .. and good to see youre around again
Reply

Nice detailing

Reply

Reply

Reminds me of a peacock

Reply