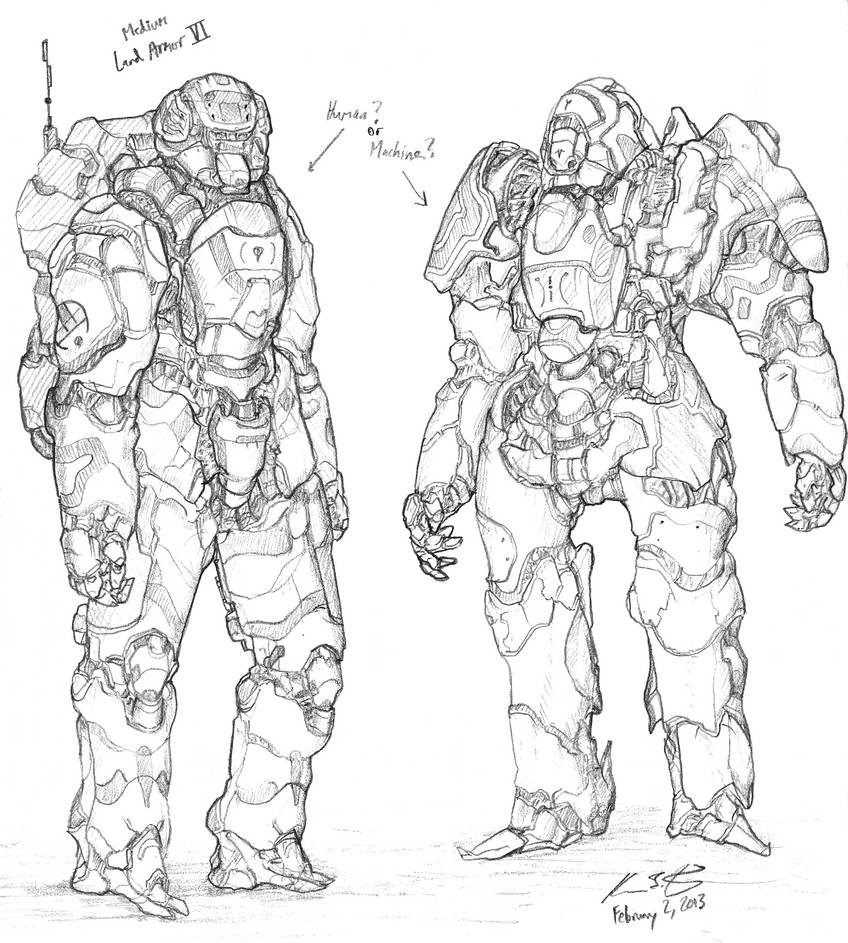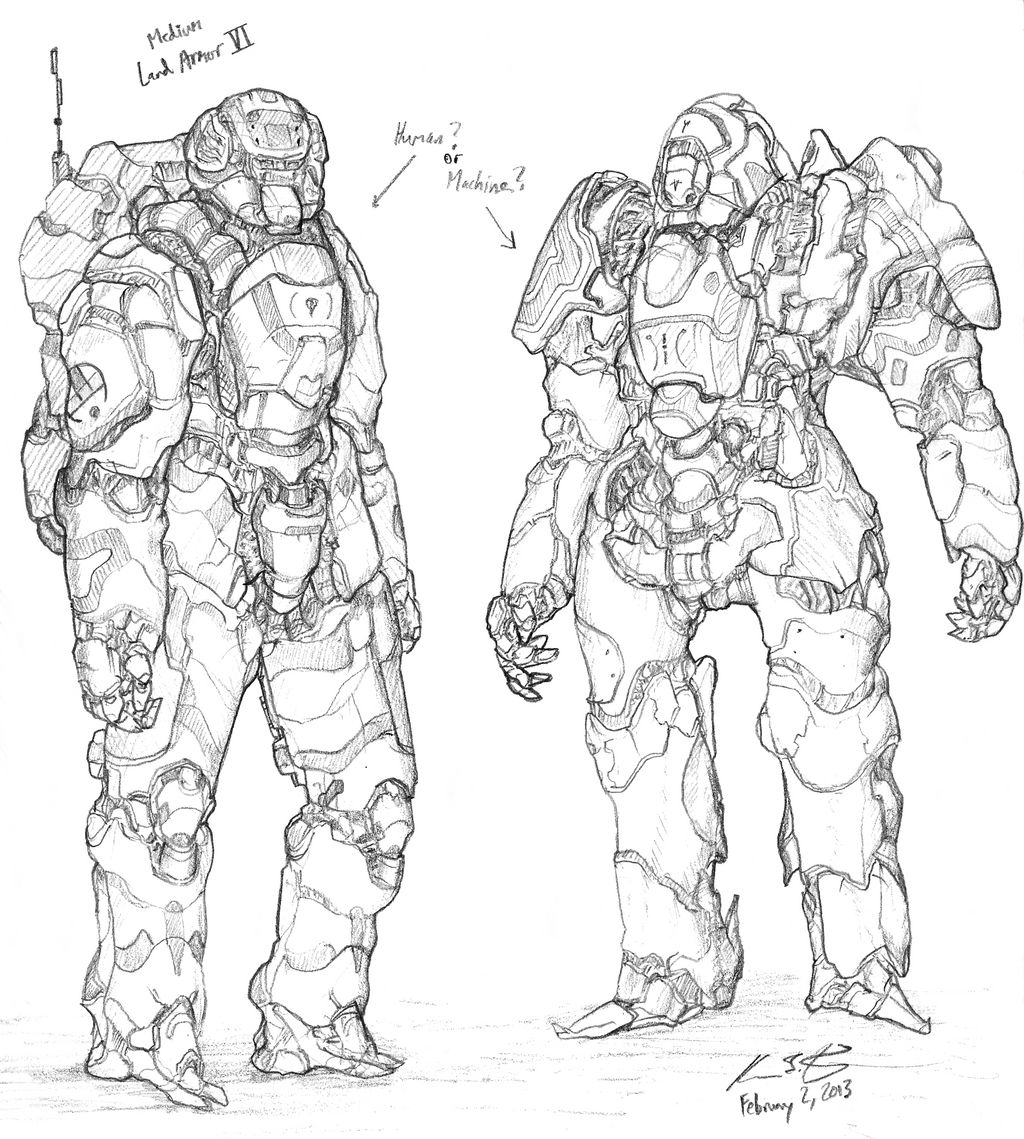 Installment 31: February 2, 2013
Beyond the typical themes seen in this and prior Mecha Sketchbook entries…well, it's good to be back, putting the lead on paper again.
My relative absence in the past couple of years has largely been the result of pursuing and eventually fostering a full-time engineering career. Though it furthered my technical ambitions, it barely allowed for critical hobbies such as this. Looking back, I also put the blame on myself, as I often burned away free time after coming home each day while giving cursory glances to passions I once strove to refine.
But push eventually came to shove: drawing and mecha design turned into one of my most-reminisced "pastimes", and it was clearly a hiatus that had to be broken with force. And yet this wasn't a solo effort: I am greatly thankful for close friends and the tight-knit communities on dA, both continually enlivening me every day, especially those who produce consistently-varying results through strong ethics and desires for improvement.
So long story short, although I've moved along in life, I've also realized certain things ought to remain as well. My hat off to all of you, and as always, keep up the great work!
PS: February 7th is
David White
's birthday. As one of my first motivators and continuing inspirations in this genre, I wish him the best for many more years of ground-shaking action!

Really love the chunky shapes here!
Reply

Thanks! Please pardon me for the delayed reply, as I don't use deviantART as often as I used to, but I definitely appreciate the compliment!

Reply

Hear hear!
That's a story I can relate to

As for your sketch, yes I think the suit on our left is good for humans, and the suit to our right is ideal for a machine/droid.
Reply

Hopefully it won't be a cyclic-sporadic pattern, though. Just gotta fire up that scanner more often...

Thanks for the fave, by the way!
Reply

Reply

Alright! Great to see you back at it and thanks for the shot-out

No I am 40... so OLLLLLLLLLLLLLLLLLDUH!
Reply

Reply

Daft Punk probably said it best: "
It's amazing what you'll find face to face.
"
Hope you can come visit when you get the chance. Maybe even around Setsucon.

Reply