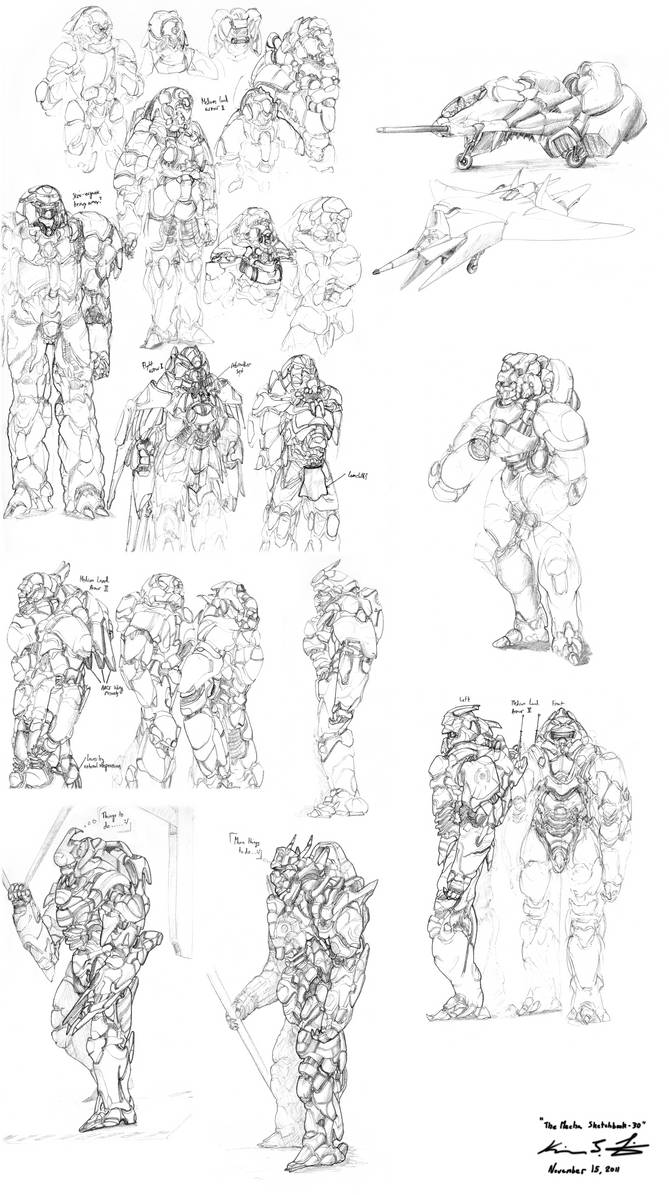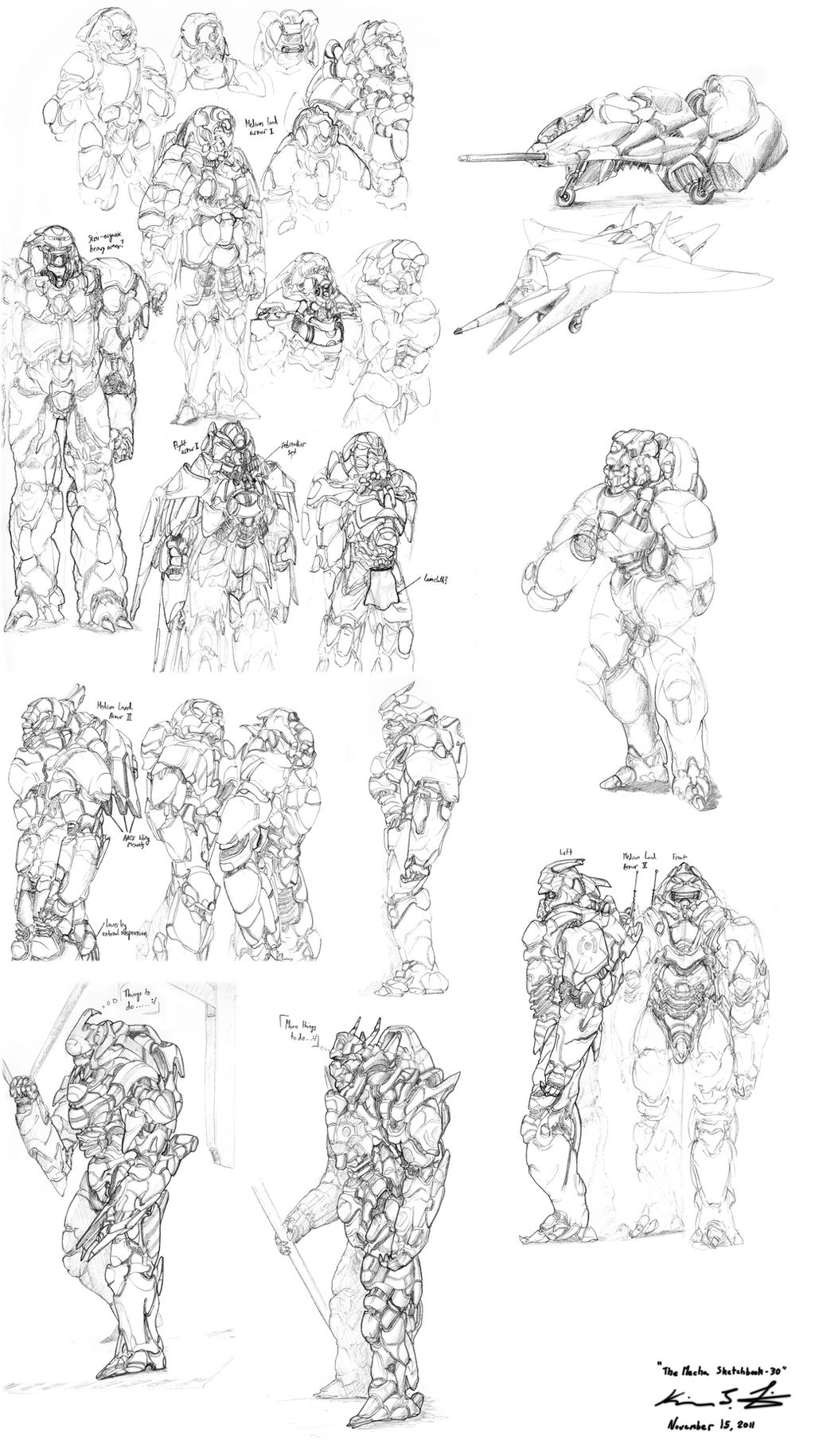 Installment 30: February 2011 to November 2011
One of the most difficult trials as a hobbyist is wrestling with regression--the tendency to fall back (or more accurately, undergo artistic atrophy) with insufficient devotion to honing one's skills. This was definitely the case in the past several months when I was working a temporary position while also trying to find a permanent job.
Indeed,
David White
was correct when
he said
that the best action to to avoid falling back is to simply not let it happen, by practicing earnestly when time allows.
These pencil sketches are some of my attempts to stave off that regression, mostly composed of powered armor and bipedal mecha designs for a personal story in development. Oldest works are at the top, while the newest are at the bottom. Enjoy!