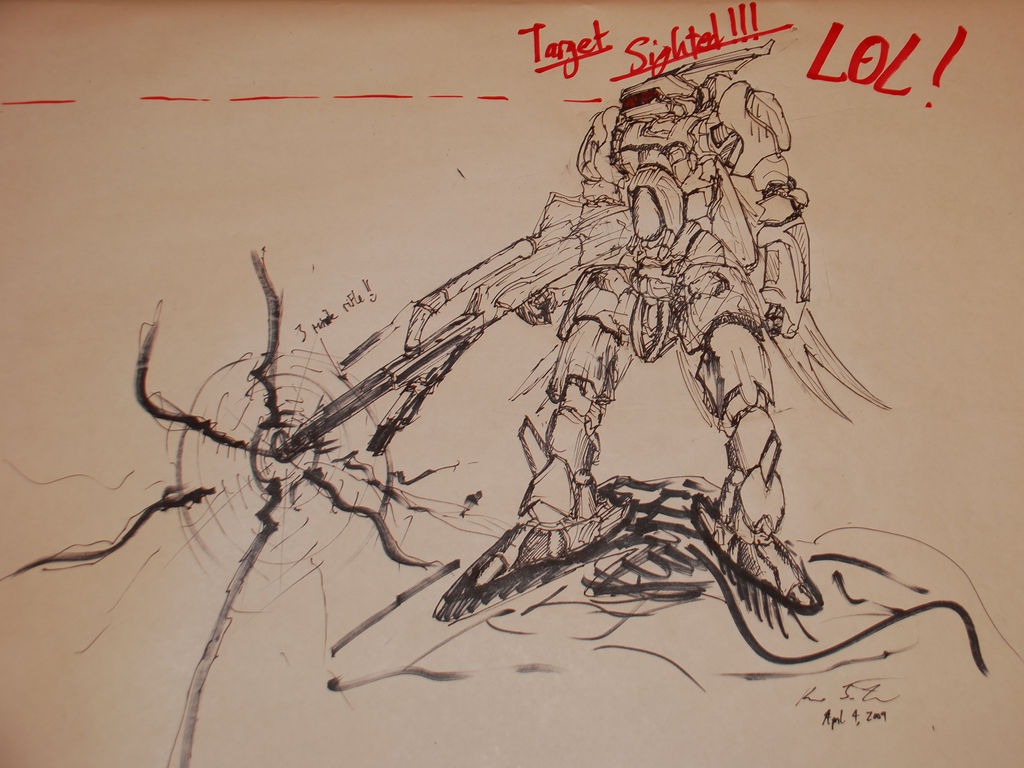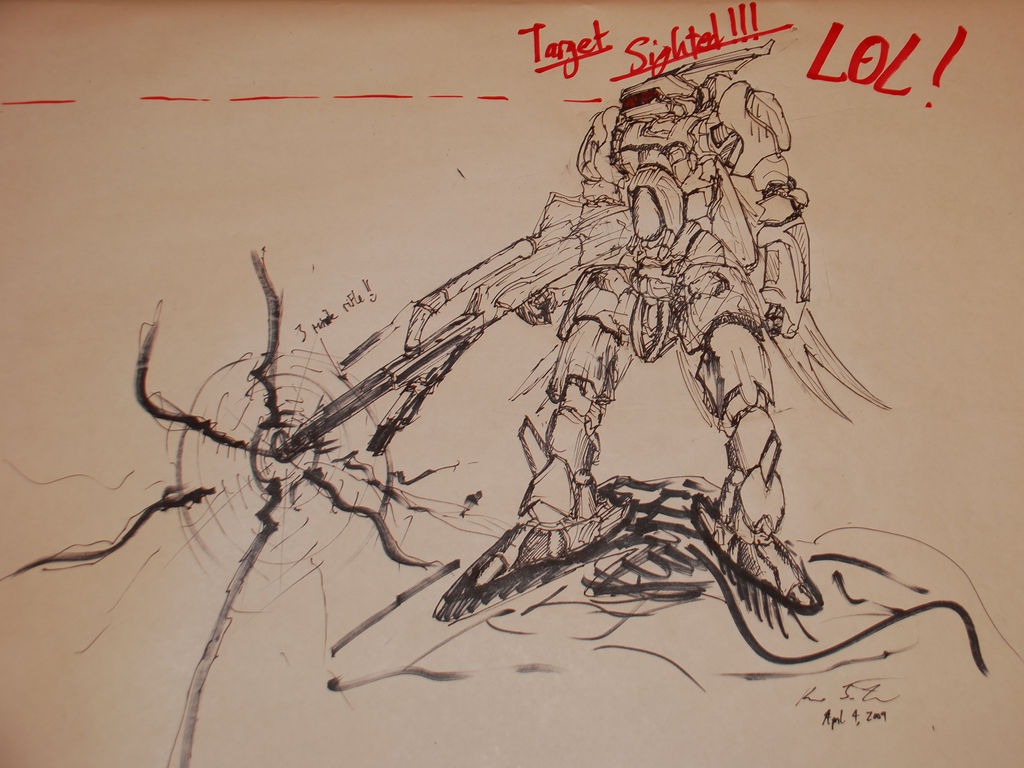 Installment 17: April 4, 2009
Tekkoshocon 2009 on Saturday evening hosted an Art Jam event at one of their panels. Guess what happened in an hour and fifteen minutes?
The target (credit to whoever drew these):
[link]
Pencil, Sharpie permanent markers, and Pilot Precise V5 pen on 21" x 19" newsprint.
Note that abysmal fluorescent lighting at the convention center made color correction for the photo nearly impossible; I may scan it some day instead.

Yay! I remember this! I was at that Art Jam!
Reply

Awesome! I'm surprised that someone remembered what happened there, considering how few members attended it.
Reply

This one is pretty badass. Rifle looks kinda bent though.
Reply

That's the "3-minute Rifle" for you. Guaranteed not to fire, ever!

But in reality, I needed sleep that day.
Reply

In A.D. 2101 all mecha targeting systems will uteer phrases such as "LOL" and "ROFLCOPTER" as they mow down innocents.
Reply