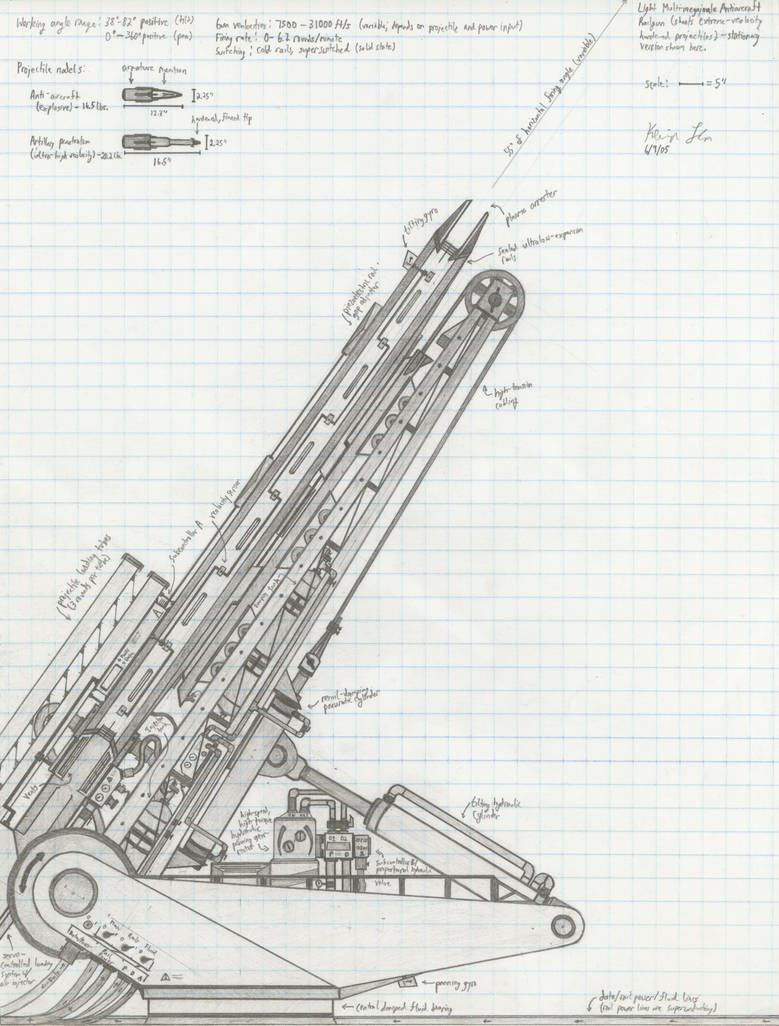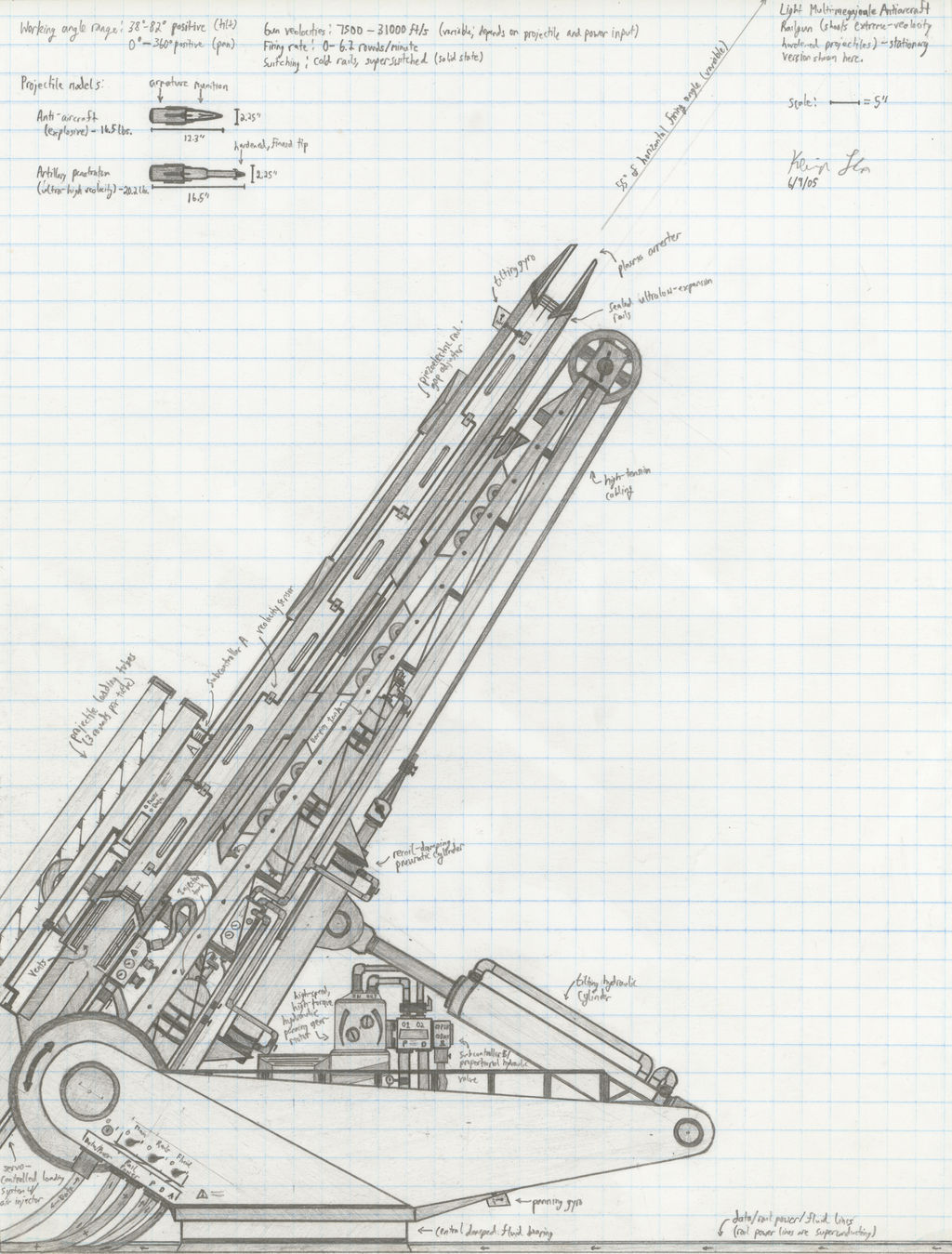 Full name: "Stationary Antiaircraft Railgun"

One of a few older personal favorites; this particular piece has been printed a few times as posters for other people.

Poised in the ready-to-fire mode, this light antiaircraft stationary railgun unleashes several million joules of kinetic energy within a dense 10-25 pound tungsten projectile in order to bring down almost any type of enemy aircraft; rounds can be configured to include explosive payloads or merely rely on kinetic energy alone.

Though it stands only 15 feet high at the current angle of 55 degrees, this device is extremely dangerous, capable of shooting down low-altitude aircraft with less than half a second of lag time and high-altitude reconnaissance birds with less than a second and a half. Combined with its lightweight structure and high-accuracy hydraulic-electronic pan/tilt systems, it typically has less than 5% miss rates (per shot) under auto-tracking modes. A mobile version of this model is also available, allowing easier fast-deployment tactical antiaircraft assault.

8.5" x 11" graph paper; 0.5mm HB mechanical pencil; ruler; compass; protractor; 45-45-90 and 30-60-90 triangles.

Completed on June 9, 2005.