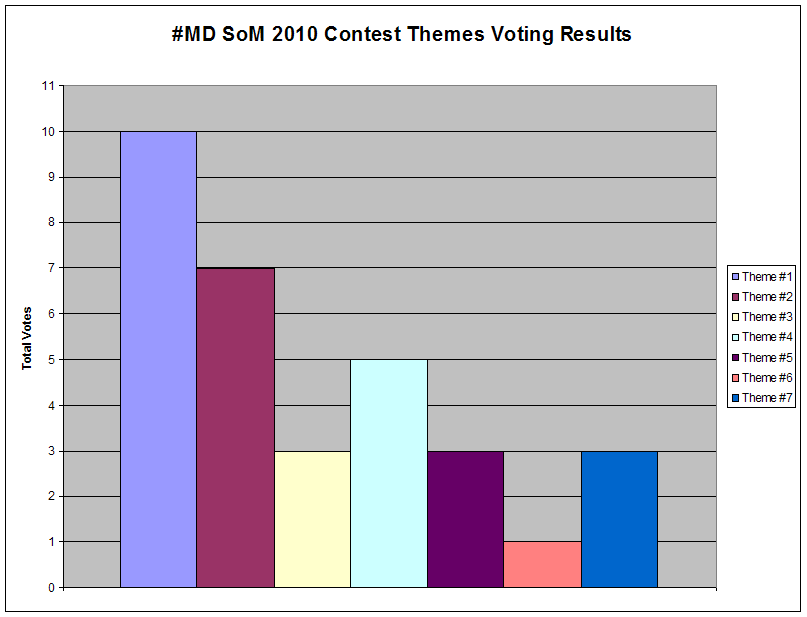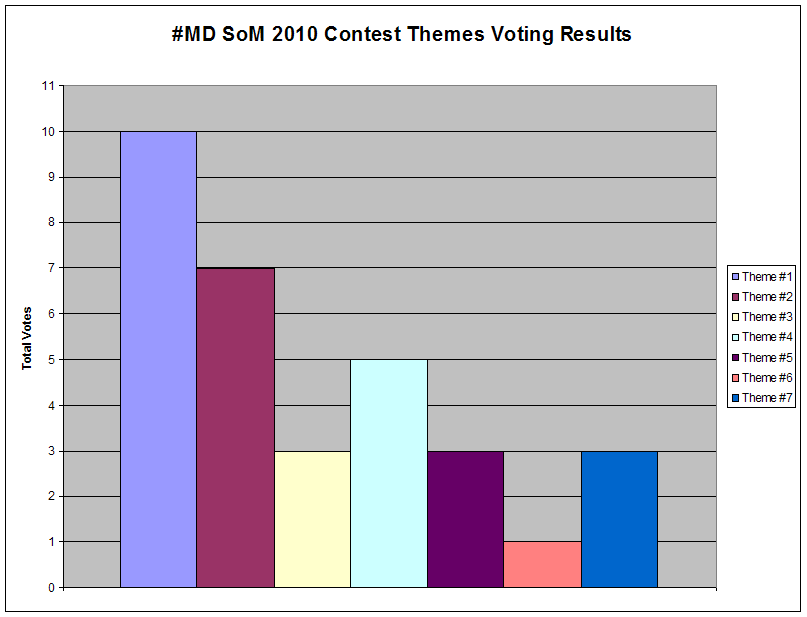 See
this #MD journal entry
for the list of 7 themes voted upon.
A total of
32
valid votes from
16
members were received in the voting period.
Theme #1 - "Everyday Mecha",
vianreps
:
10
Theme #2 - "The One That Should Not Exist",
GeneralMechanics
:
7
Theme #3 - "Blind Spot",
dasAdam
:
3
Theme #4 - "Expressing (Machine) Death",
Ryuuhiken
:
5
Theme #5 - "Summer Downtime",
Herr-Flick
:
3
Theme #6 - "The Return Home":
1
Theme #7 - "Breaking Lightspeed":
3
Congratulations to vianreps and GeneralMechanics for winning the most votes!
This isn't just math...this is
Microsoft Excel
ART!!!

LOL! Of course it's Micro... Art! LOL!
Reply

MicroArt. Something MS should've released with Windows 7 instead of making a revised version of Paint, eh?
Reply

i really dig the design but also the color palette! a really strong piece and very gamearty!
Reply

Man, 3D games these days are so passť...

Abstract, full of confusion, and boring are the NEW genre everybody loves!
Reply

Dang

Reply

Hmm now I question why I bothered to play fair and not vote for my own idea lol

Reply

Oh my, so my suspicions weren't completely crazy... XD
Reply

Cheers to a mecha in every garage for the most!
Reply