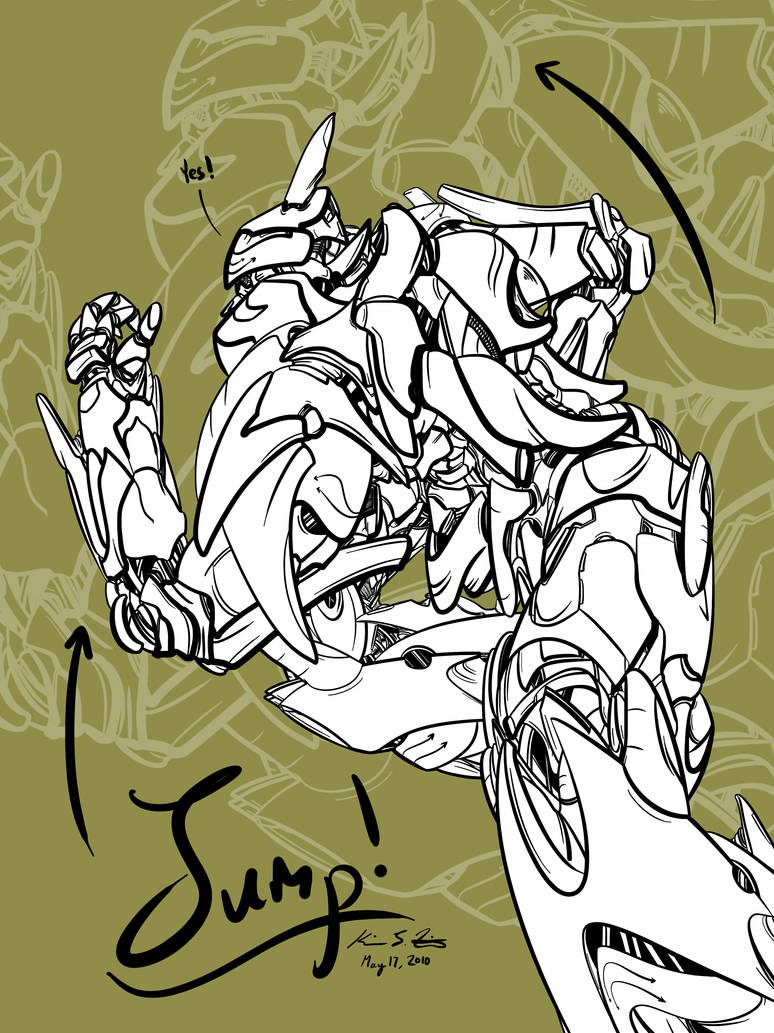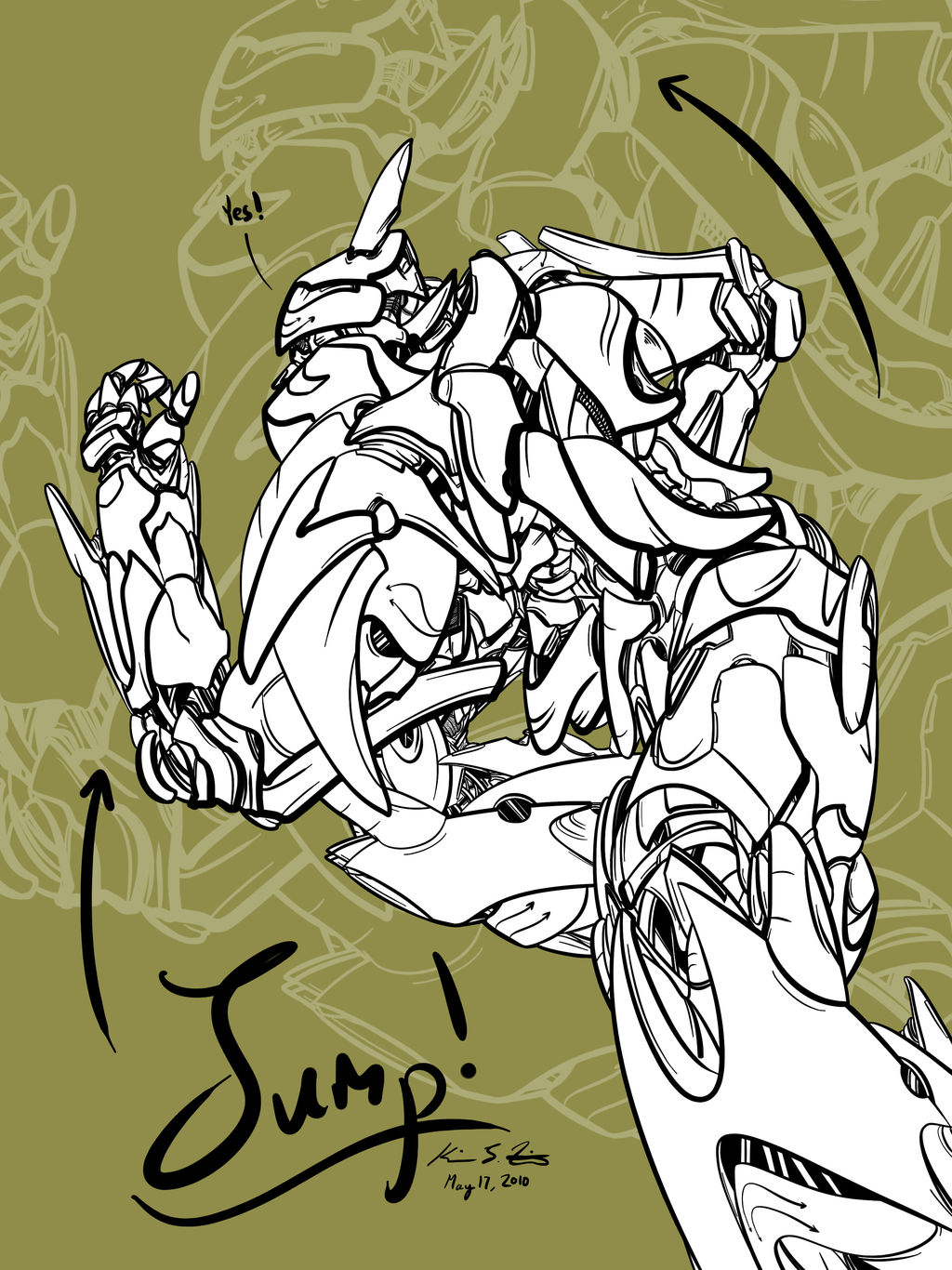 The third in the "Jump!" series done back in May, and a personal favorite to date. Although it's more of a "getting ready..." than anything else.

Done in PaintTool SAI.

wow, real neat. u should color this!
Reply

Saw all three of your series. Pretty good lineart work, a great improvement over your previous pieces. Now if you could add gradients.

Reply

cool stuff! and now color it

Reply

Oh Adam...isn't black-and-white good enough for you?

Reply

Why 3 of them in jump pose. Hmm, make me want to sing Jump from Van Halen

Reply

The reason for the pose? I wanted a common dynamic topic between the three--something which forced me to consider perspective more. Jumping turned out to be fun as well, just like when many of us were younger.

Reply

Ohhh...you picked a good one, especially Van Halen.

\m/ d-_-b \m/
Reply

Nice artwork man! but I cant tell what Im looking at...
Reply

A left-side view of a mech getting ready to jump. That's the best I can say.

Reply

Reply

Reply

WOW! This is really quite fantastic and it seems that Paint Tool Sai really lets you achieve some spectacular line quality. Makes me wish I still had a PC so I could try it out.
Reply

Beautiful linework, Kevin! It makes the figure easy to discern as well as making it much more dynamic. Nice job!
Reply