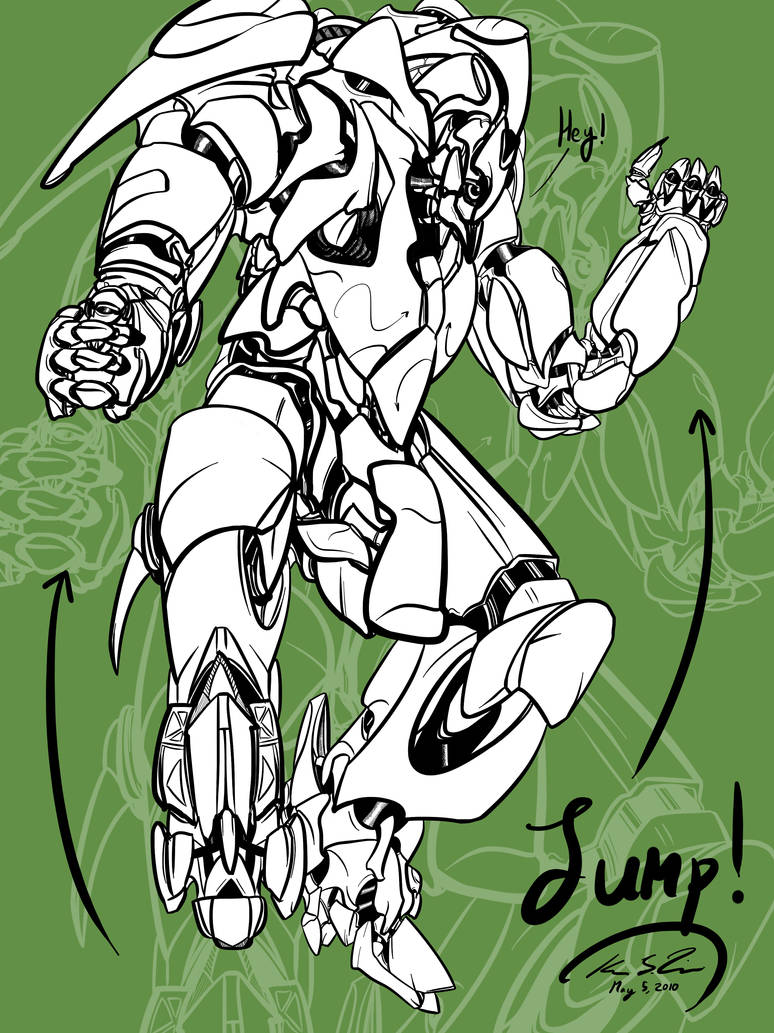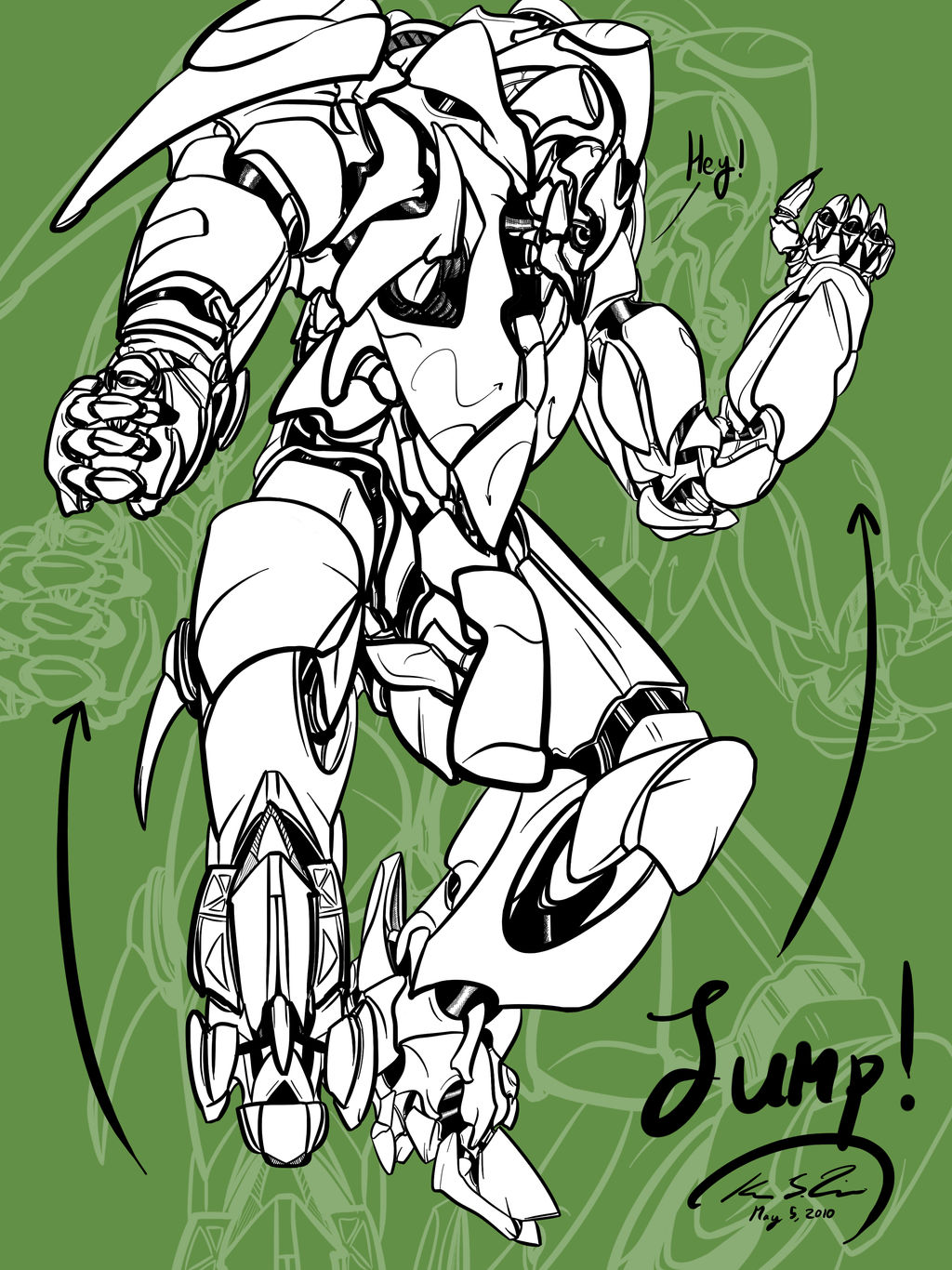 Here's one of a few older pieces done sporadically around Finals Week in May, shortly before summer work took over. It uses a relatively-new method I'm still toying around with, incorporating very fast strokes and large pen pressure variance. The style is reminiscent of the "
Hydrosonic Scout
," but lineweight is more pronounced here.
This is probably how I felt after the most difficult exam was done.

Done in PaintTool SAI.

Reply

I suggest using heavy lines to pronounce general parts of the robot, like the outline of the arms, torso and legs then use thin lines for details. All the thick lines used on most details make it a bit confusing.
Reply

True. Along with shinypants' comment below, I need to work on pen control more, as I have a tendency to press progressively harder during each stroke. Drawing outlines out of order with details doesn't help much, either.
Reply

I like the series plas but i cant help but feel that the forms could read better with some more variations of the lineweights. the bits that are working for me is the foot at the front and the far arm (although its looking a little out of whack pose wise)
Reply