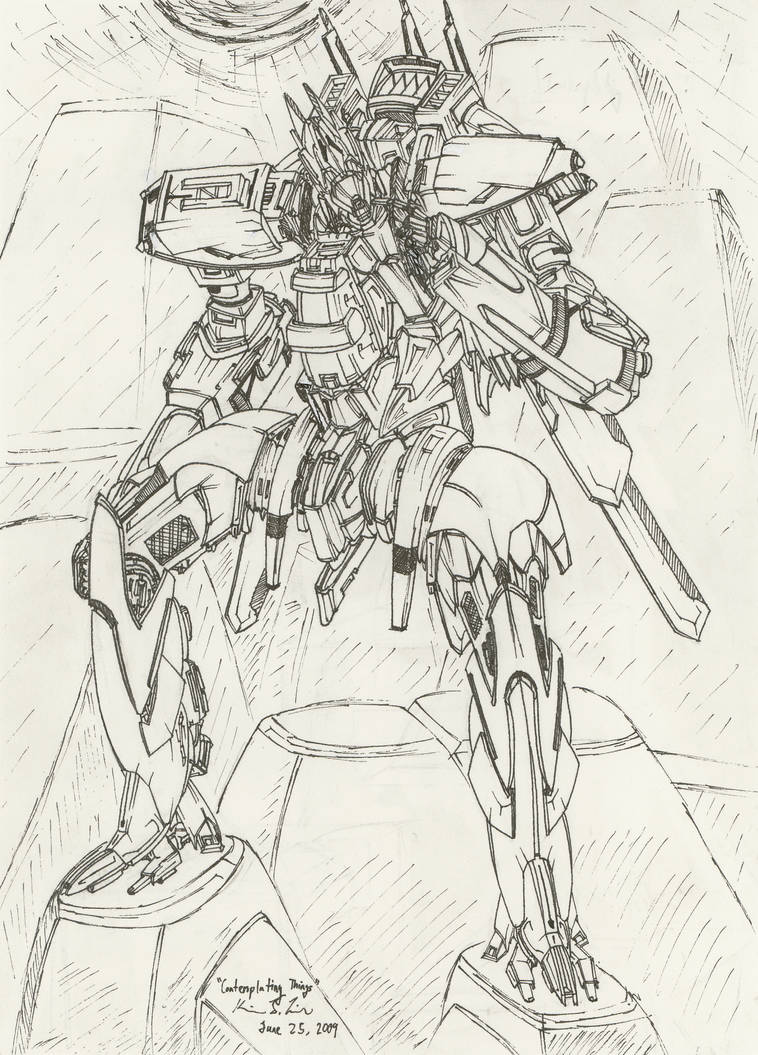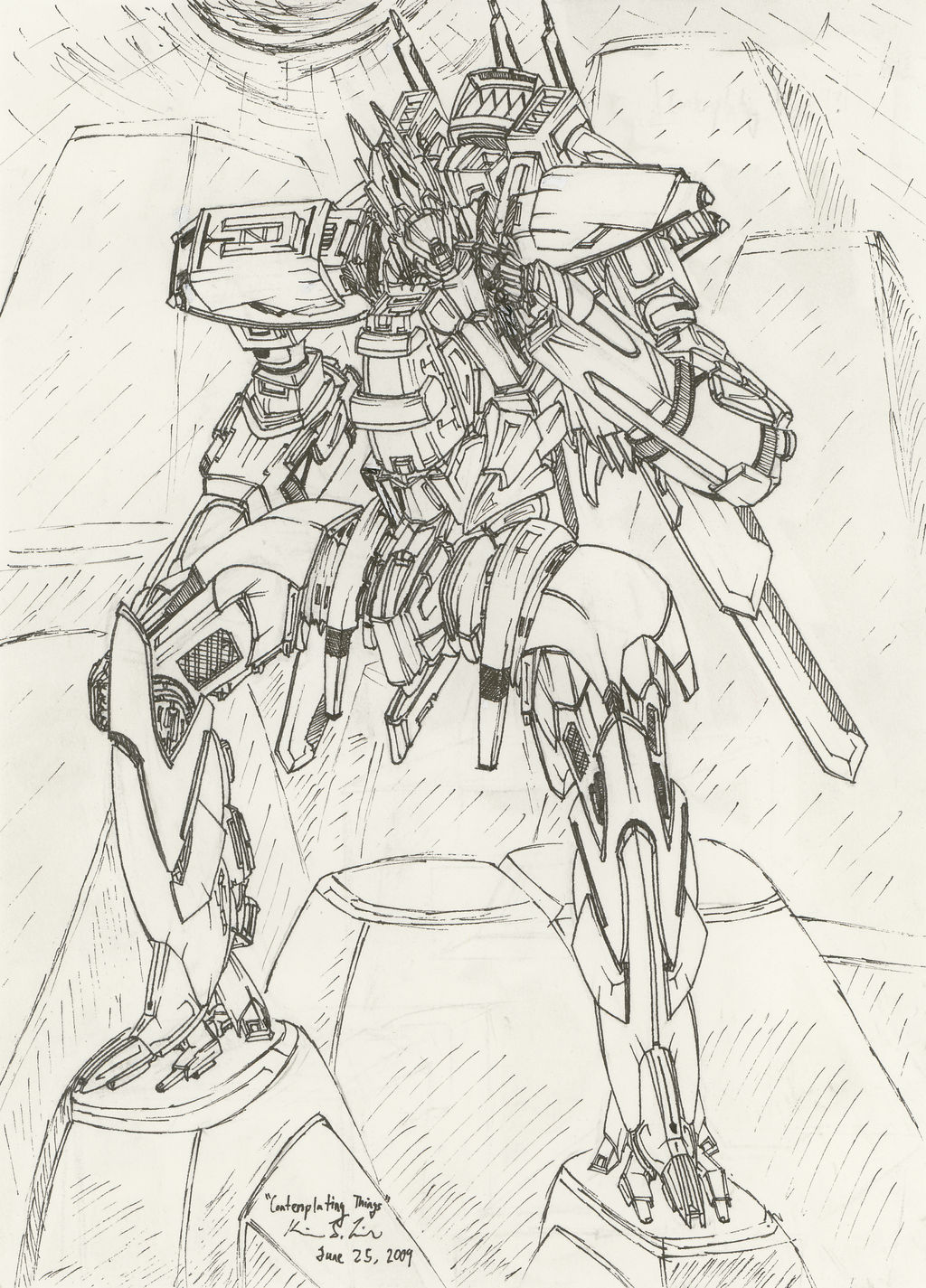 Giant flying robots can think...literally.

Mechanical pencil (roughs) and Rapidograph technical pen (final lines) on 6" x 8" medium Canon sketch paper. White-out for those uncorrectable mistakes. :\

Reply

This and the rest of your drawing aint bad, you need to work a lil more on your line work. Im a little confused and cant fine anything straight when I look at the picture. Details are getting lost. You should use more thicknesses of lines. Use pencils instead of markers or pens, its what I would recommend to you.

When you can work with pencils you can move to markers. I hope you wont take this bad, I like the way you are going with your drawings ans I would like to help you to improve.
Reply

Thanks for the advice. I'm working on speeding up my lineart process in order to lessen the jitter. In addition, this drawing was done with only one Rapidograph
technical pen
, which is why the line width is the same everywhere (and hence rather boring).
Reply

Yup, technical pens are nice tool... but in that case you should use more thicknesses as well.
Reply

Bad Ass mecha

Reply

Reply

Reply

How in the world do you keep your lineart so clean, when using pens!? Or does every mistake just turn into a 'happy little thruster'?

So I take it it's pilotless?
Reply

Penciling the final lines lightly helps a lot before inking; using technical pens keeps the lines fairly consistent, too. My minor mistakes don't always turn into other features...90% of the time

; bigger ones, though, are usually undone with white-out or similar media. Trying to raise that percentage, you know?
With pen and ink, practice and learning techniques are pretty much all it really takes; I need to work on increasing my line drawing speed so that there is less jitter on long strokes.
I actually haven't decided if this mech is piloted or not, haha. But I do have a soft spot for autonomous, sentient machines.
Reply
Wow, I like this, your really improving

Keep it up!!
Reply

Thanks, proto! It's been a long journey so far...

Hope you'll post anything you've been working on. I miss some of your armor designs, as they helped me a great deal back when I first started designing mechs.
Reply
The last few months have been interesting for me, but hopefully I'll be able to post something in the near future

Reply

Awesome design. And are those things in the shoulder thrusters?
Reply

Thrusters everywhere, really: thighs, legs, elbows, and back. And you gotta have wings.

Thanks, by the way!
Reply

Wow... This is really good.
Reply