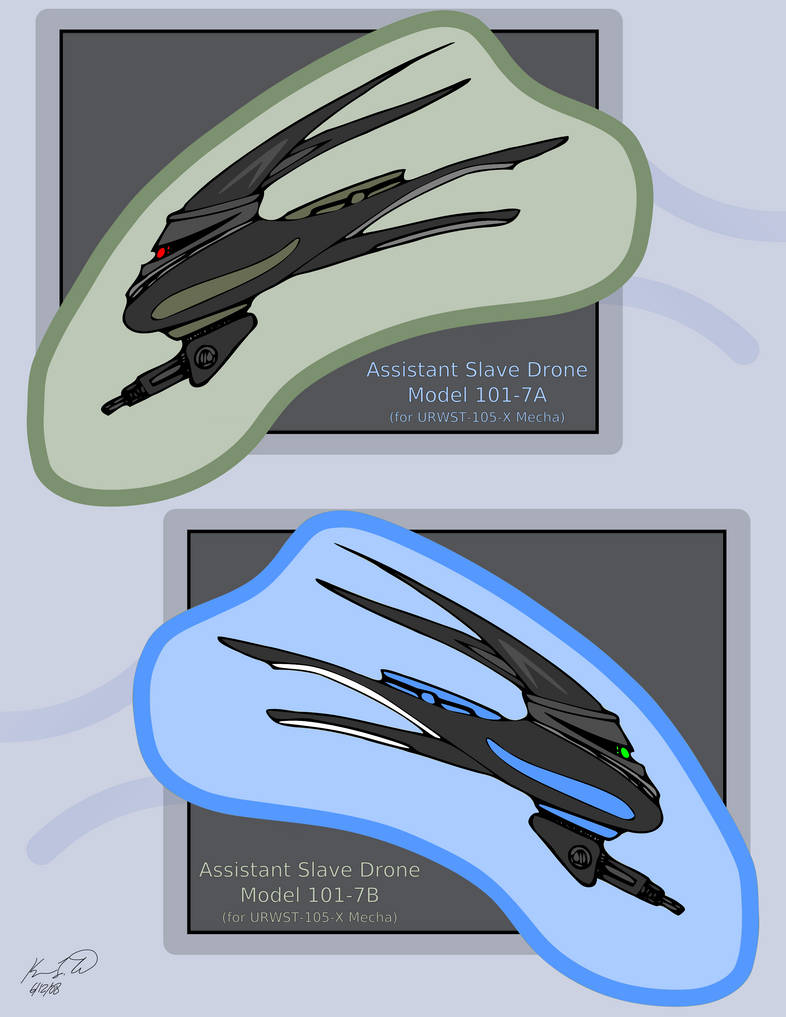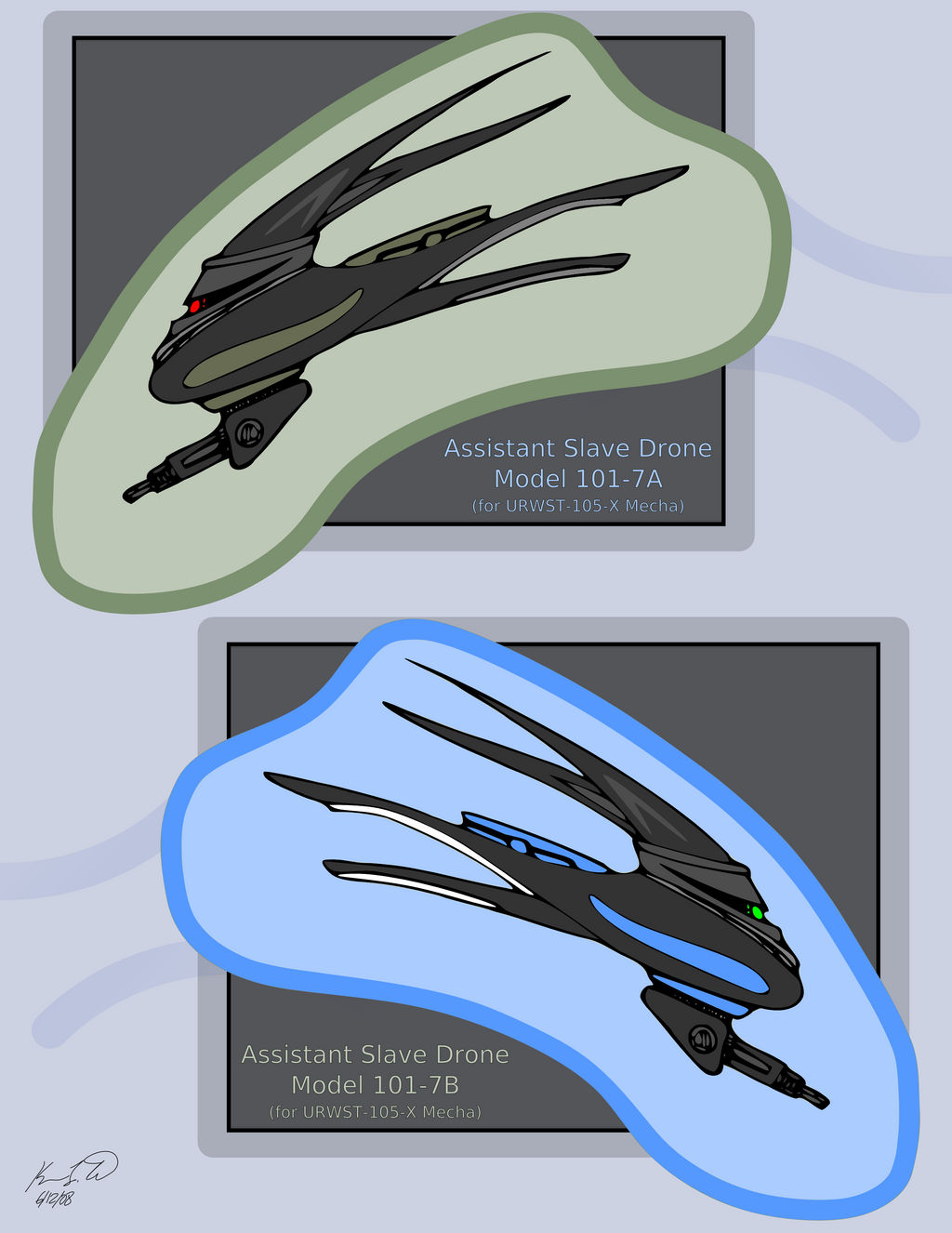 An original design that started as an out-of-boredom 3-minute sketch (
[link]
)...and ended up as an ART 003 "Visual Images on the Web" vector project. Nothing like spending several hours using the bucket tool to fill every last crevice!
This mecha is a large flying "slave drone" that provides supporting energy-based fire to reach crevices and visually reveal weak points on enemies. It is controlled by a larger bipedal platform at all times.
Inkscape 0.46 with Wacom tablet.
[Edit, 7/3/09] Removed the original stand-alone "B" variant and combined both types together on the same page with a simple background.