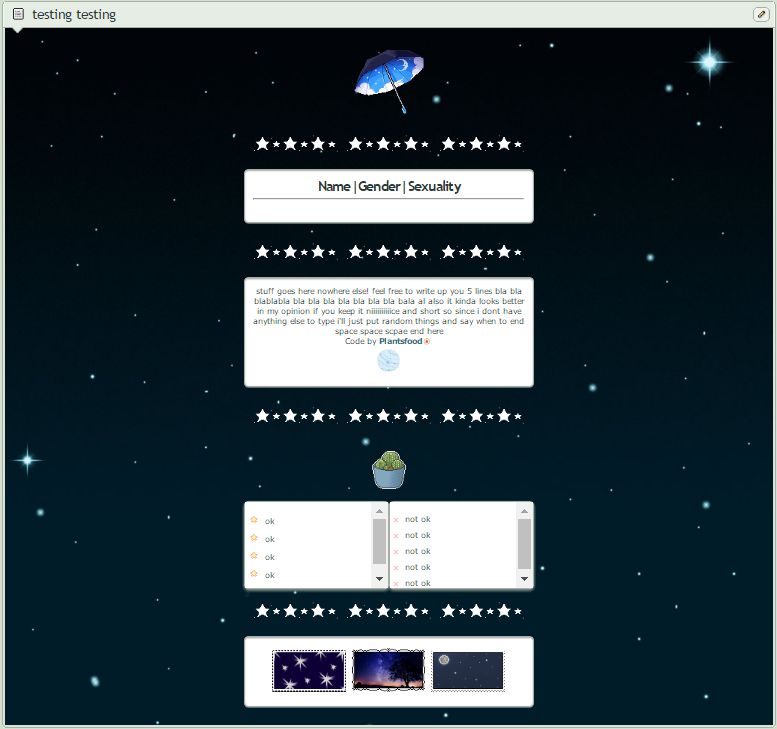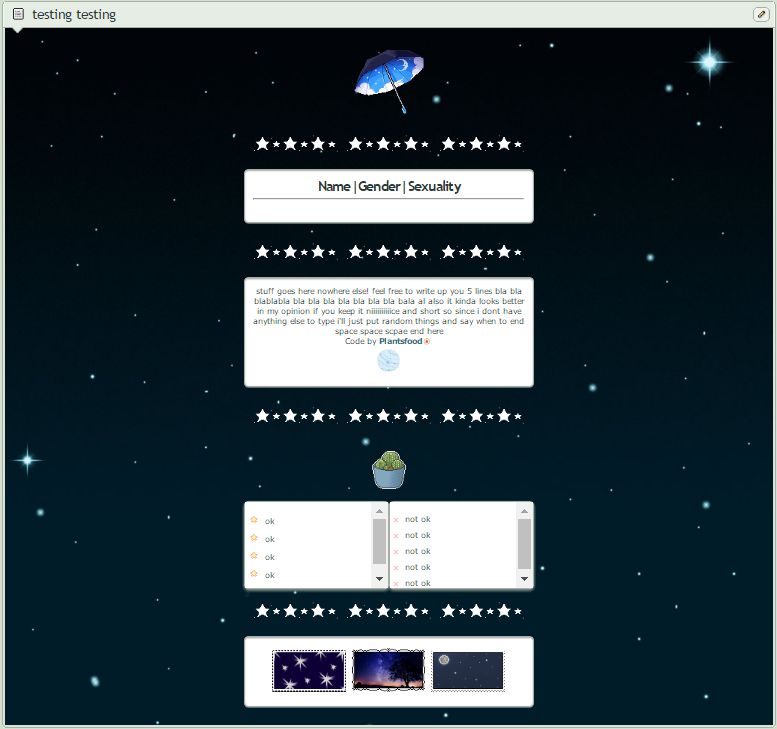 Watch
Aaaaa my first try at coding! It doesn't really fit the rest of my page so I guess it can be a FTU one. Just comment and favourite if using.
Don't remove my credit!
You can replace the : iconPlantsfood : with your OR a friends user
Please don't use this as a base code! You can edit it but it's not a base!
Code:
pastebin.com/8rJ5qbHZ