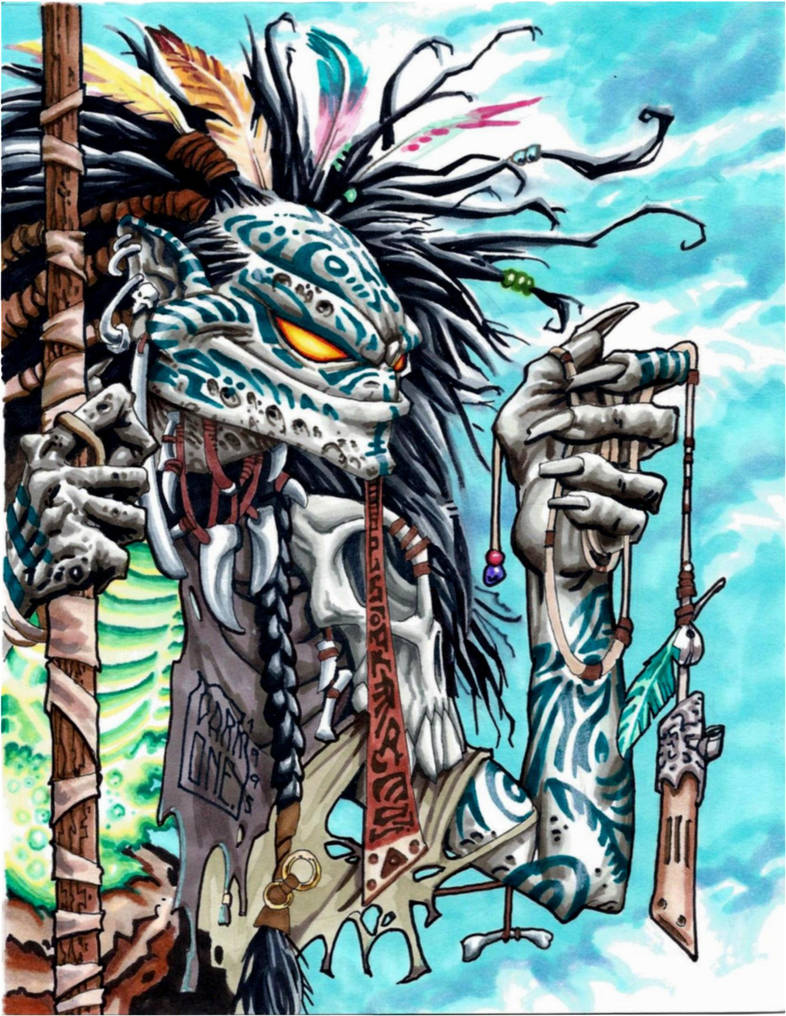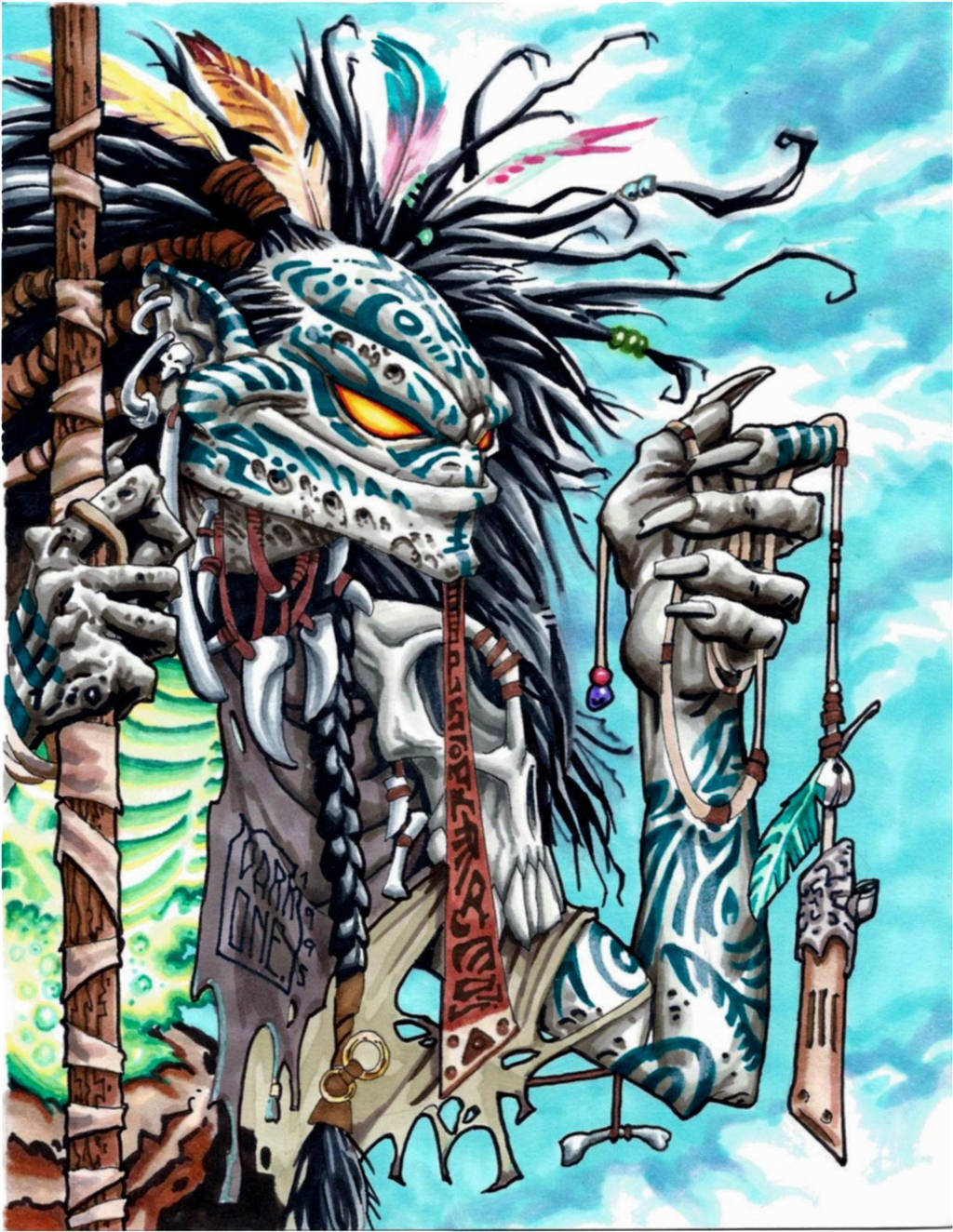 1995. 1 of 2 cards from me for the set that glowed in the dark.

I remember that set,looks great in full color
Reply

Awesome! I dig the tribal patterns.
Reply

I haven't seen this one before. I'll have to hunt it down.
Reply

Super random. I just recently dug this up. They did a bang up job with the glow parts. If I had any I would hook you up.
Reply

I just dug through my collection and I do have the card and the other one from the set. I knew I seen the image before, but it looks so different with both chromed and with glow in the dark techniques applies. They did an awesome job with this set.

Hopefully, you'll post the other card as well.
Reply

Wicked cool details and beautiful colours!
Reply

Thanks! It is really overkill. Back when I used those bright colors. Not very evil at all, but some folks might've missed it. Of course, today the image would be totally different.
Reply