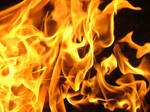 The New theme for January/Febuary is Keeping Warm in Winter

All Photography Tyypes Accepted as long as they follow the theme

Here are the rules:


    

Everyone can submit one photograph for the contest. ( to add a 2nd you must donate  

to Planet-photo-group)

    

Your photo must be to do with the topic: Keeping Warm

    

The contest starts now and ends Febuary 21th  (subject to change depending on subbmission levels)

    

your photo has to follow dA's Terms of Service.

    

In your artist's comment, include Reasons behind Submission

Please submit your entries to the Contest folder


Prizes Journal Comming soon....