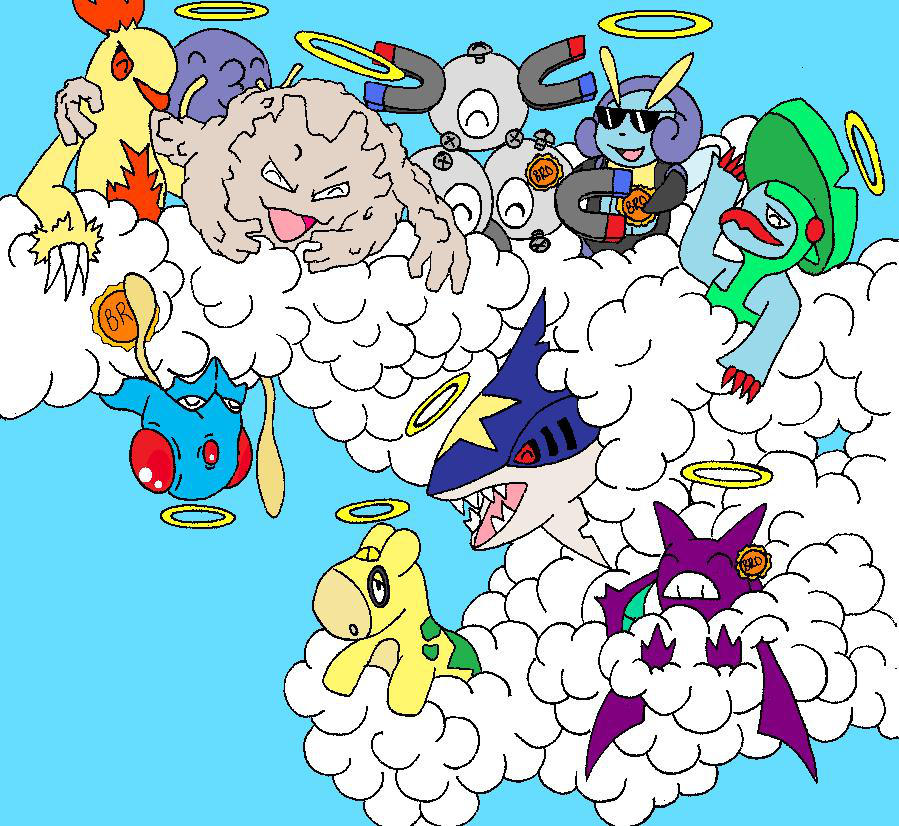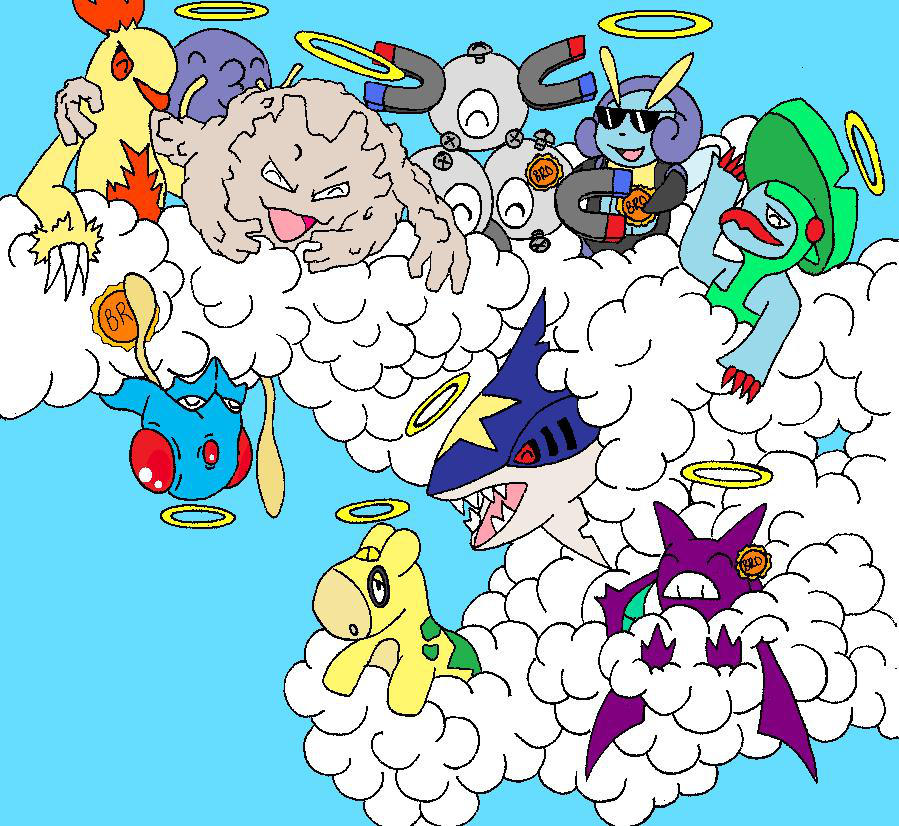 These are the poor Pokemon that didn't make it to the end

Even though they didn't make it, they still smile knowing their former master was triumphant and became the Champion of Hoenn

Thanks again for the awesome Nuzlocke Marriland!
RIP
Combusken (Waffles)
Swalot (Potato)
Graveler (Couscous)
Magneton (Taquito)
Illumise (Omelette)
Lombre (Ravioli)
Tentacool (Sushi)
Sharpedo (Lasagna)
Crobat (Frittata)
Numel (Potatoer)

great job

Reply

Awesome and its sad since Fries saw every death..
Reply

I was so sad about Frittata! She was the leader! This is a lovely picture, showing how happy they are in the clouds as angels. :'D
Reply

Such a bittersweet scene. They're not upset that they died, they're just so happy for the survivors. I'm getting a little teary-eyed here. c:
Reply
Yeah! It was really really upsetting seeing his Crobat last so long only to be killed by Dance-happy Gyarados in the last video

Stupid Gyarados lol
Also, Thanks for the Fav!

Reply
aww such a sad but sweet picture!!!

Reply

Man, I really love this! It makes me smile. It was never fun losing any of them, but to see them all happy like this up in the clouds is just really great.

Thanks for drawing them all!

I am so glad I spotted this, because I was just putting together the fanart video tribute for Emerald Nuzlocke. Mind if I include this in there and give credit?

Reply

That looks really really really good!!!

Reply