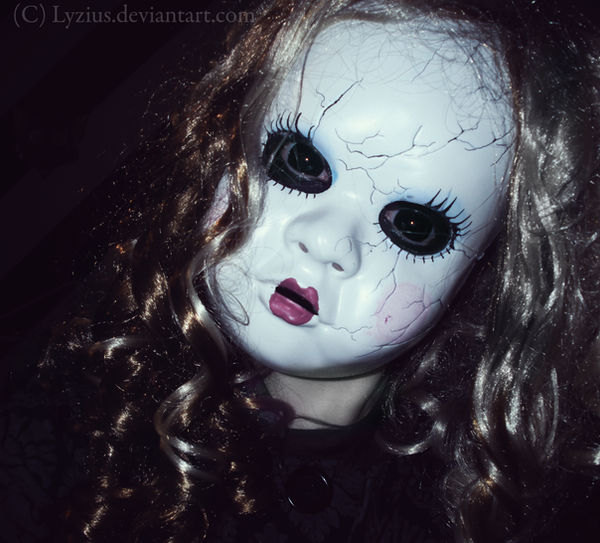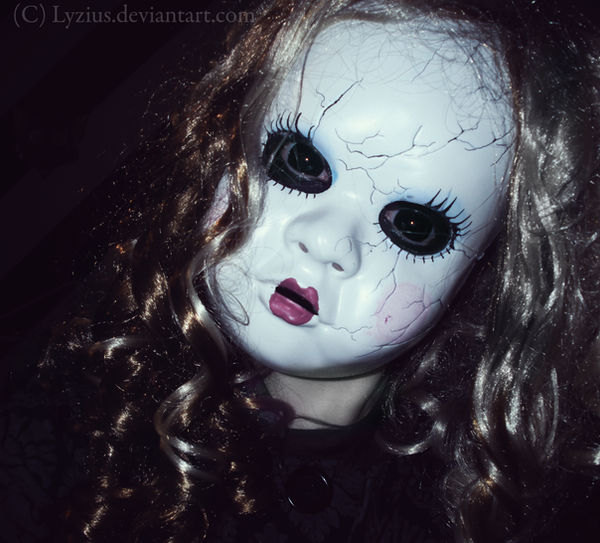 I'M JUST GONNA SAY IT.
THIS MASK MAKES ME FEEL FAT.

xD Seriously, it makes me face look so round and pudgy.
Anyway, a few of you may recognize this as that really crappy Spirit of Halloween doll mask. I bought it because it was so frustratingly similar to the masks from The Doll Factory at Knotts Scary Farm, and today I finally got around to modifying it.
It squishes my nose. :c