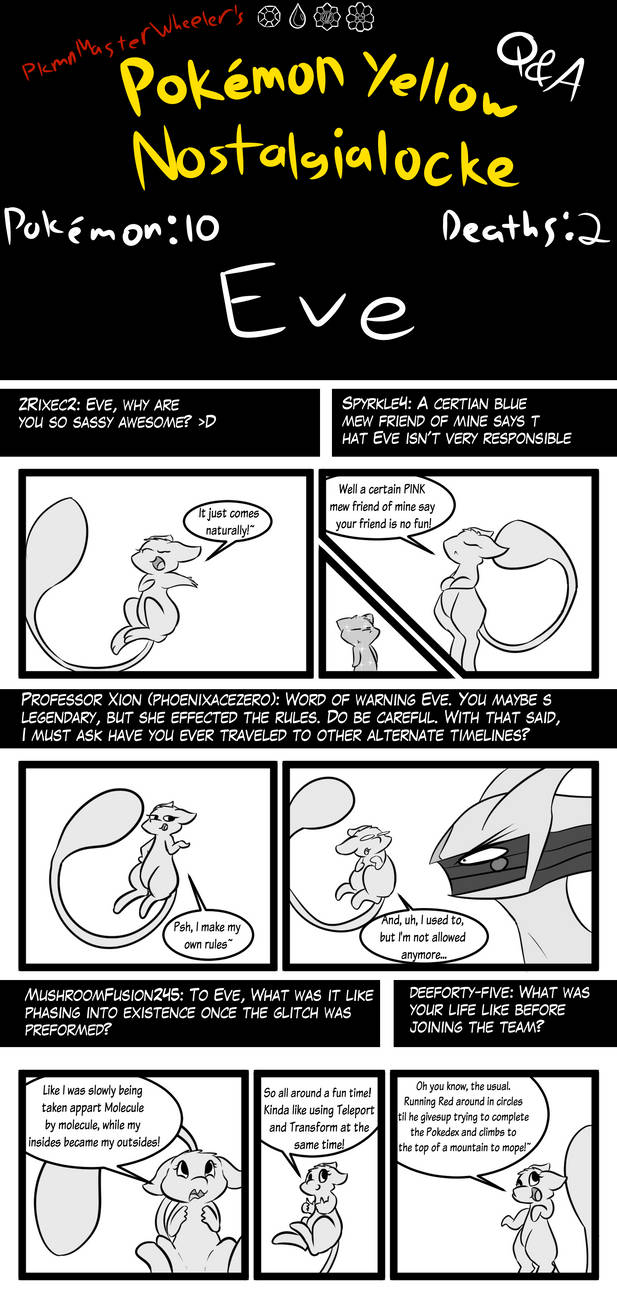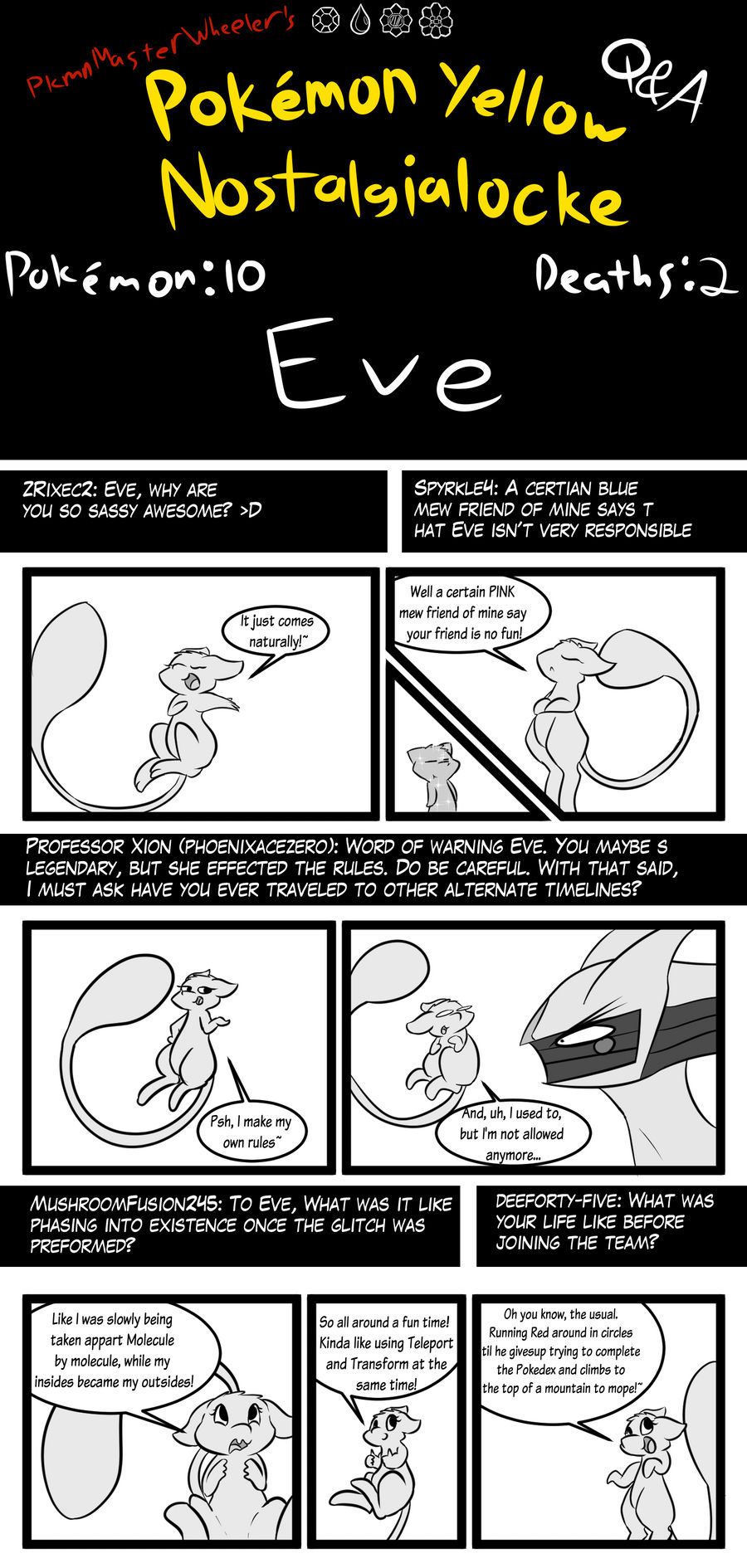 fdgasdfsdf THE USUAL
RUNNING RED AROUND IN CIRCLES
MOPES ON A MOUNTAIN TOP

Reply

Reply

Hehe, nice reference to Red.
Reply

Very amusing and awesome answers from Eve; loving the pose she gives at the start, but all her movements are great. When he's not giving her the grumpy death stare, may Arceus have mercy on her journey.
Reply

Thanks!~ And don't worry, Arceus has no authority over Gen 1 V:
Reply

XD I found Eve's response to my ask hilarious!
I doubt Bluey would agree! His face LOL! very accurate!
Reply