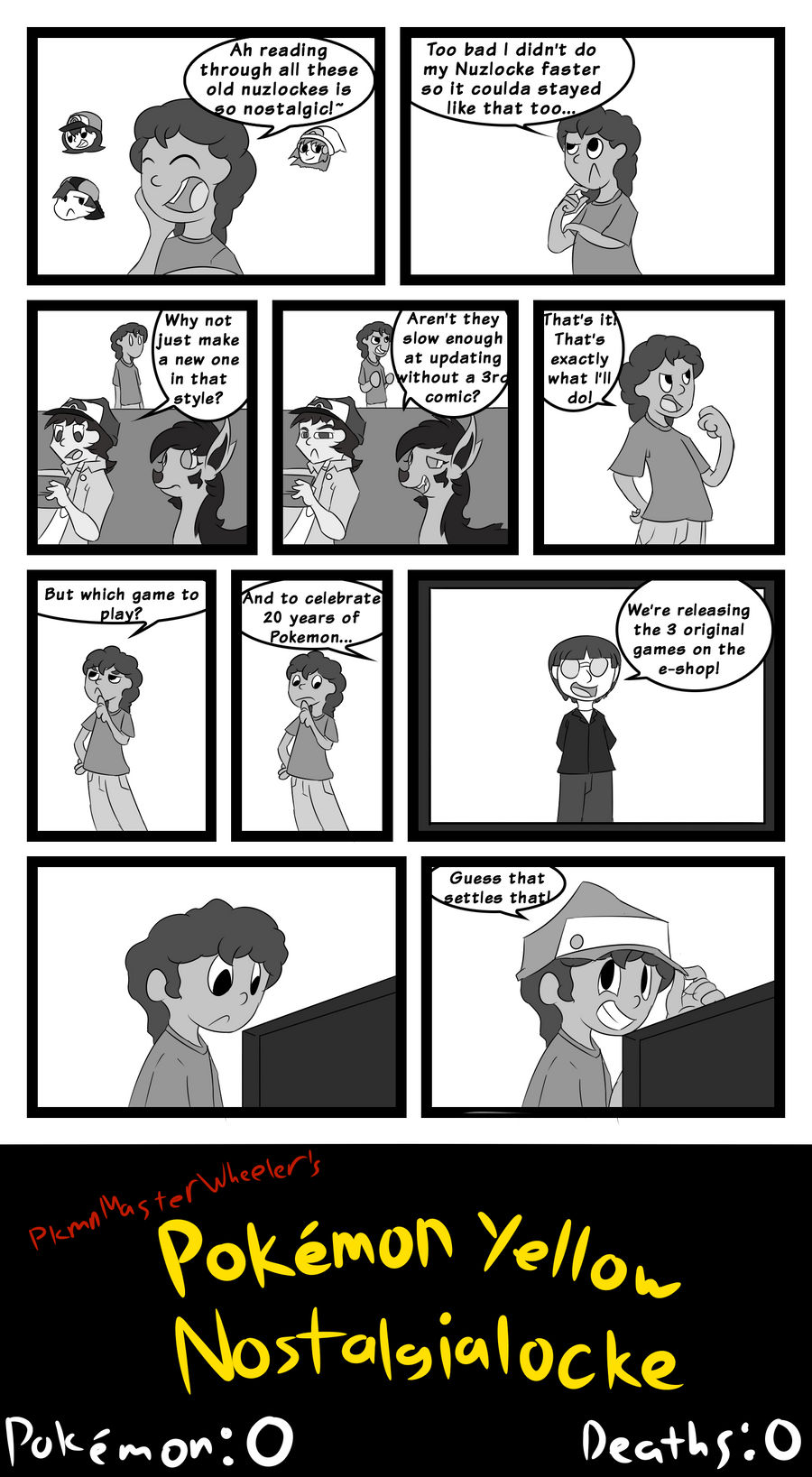 Can you say too many comics! That's right, I'm starting ANOTHER Nuzlocke!~ This one isn't really gonna have as much attention as the other one, I'll just kinda so it when I feel liek it. And for the record there's nothing special about a "Nostalgialocke,"
I just called it that because I decided to do it after reading old Nuzlockes, Also because it's my first time playing Yellow since I was like, 8.
The people whose Nuzlockes are referenced in panel 1 are

's Leaf Green,

's Diamond, and

's Heart Gold
(Also, man, this only took like 6 hours to finish, no wonder people were so fast back in the day)
Next->
Pokemon (c)


(claps)
OKAY I AM INSPIRED FROM THEM AS WELL!
Reply

Hope none of your Pokemon die in this run
Reply

Reply
Ahh good luck on you run!
Reply

Cool and interesting!

Reply

? What's a Nostalgialocke?
Reply