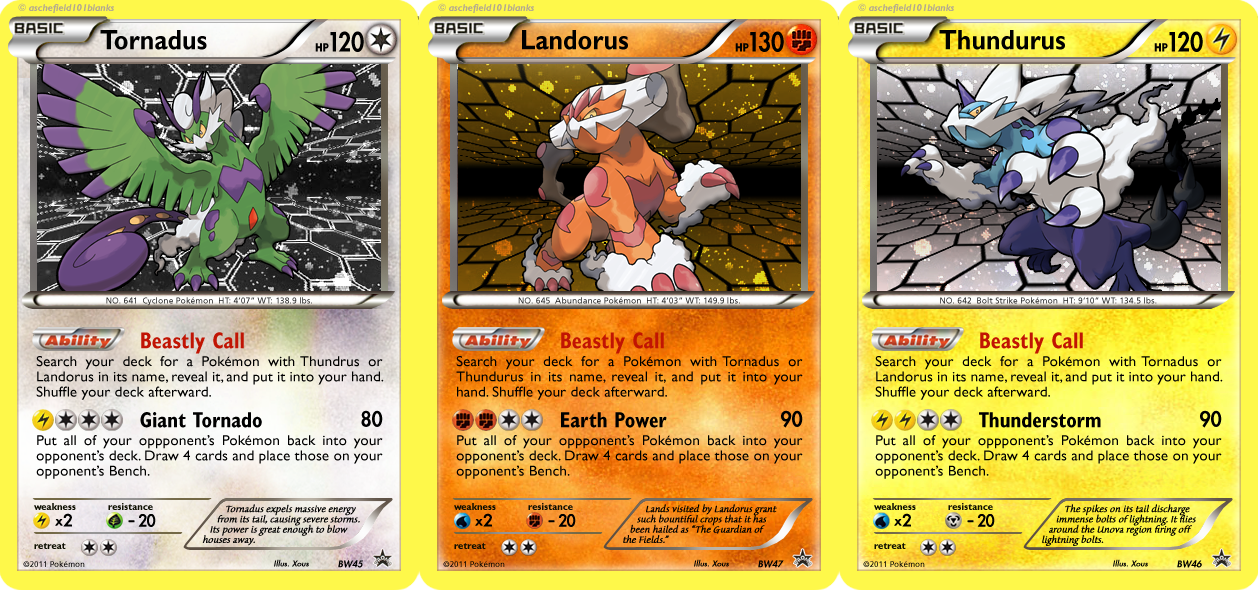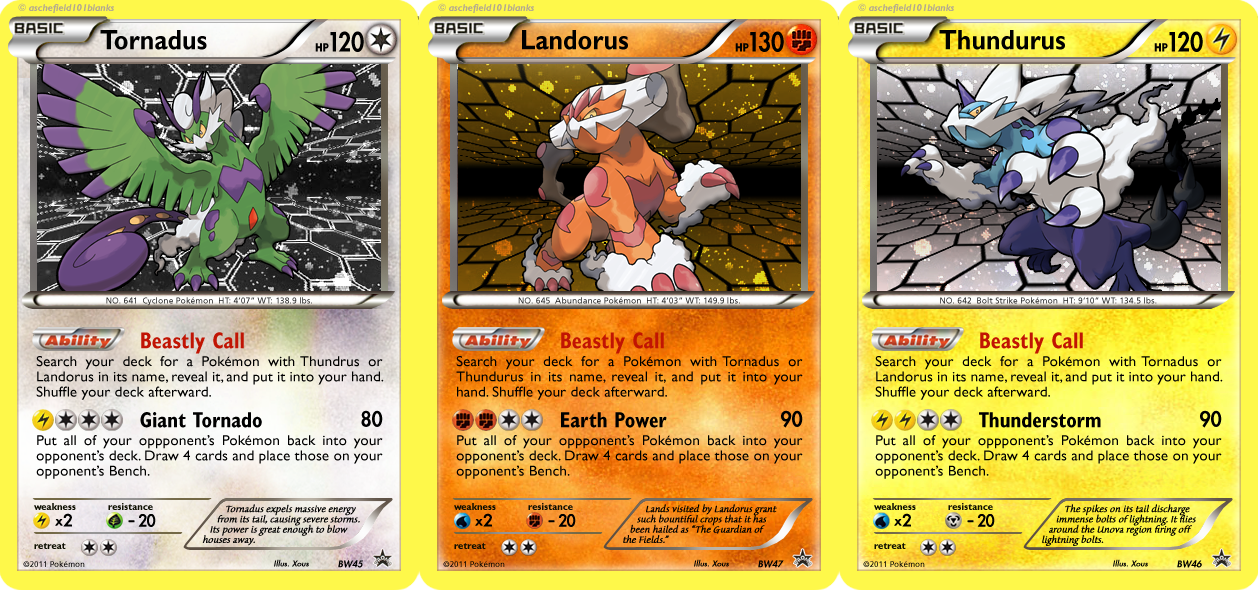 The promos for me set: BW Rival Destinies

Reply

Reply

Reply

"Put all of your opponent's Pokémon back into your opponent's deck..."
So you win?
Reply

Well, you draw 4 cards and those are the Pokemon who are in play. So basically, your just switching them out.
Reply

OMG These would be awesome cards, if they were real.
I would definetly want them for my colection.

Reply

Awesome job!

Reply

Niiiiiiiice

Love it
Reply