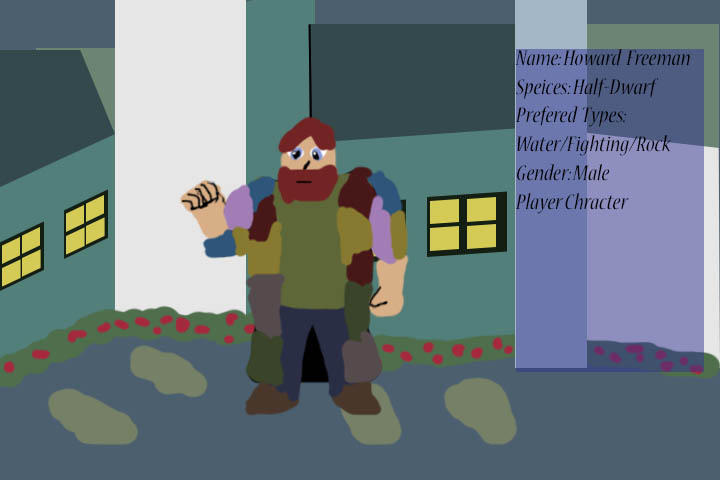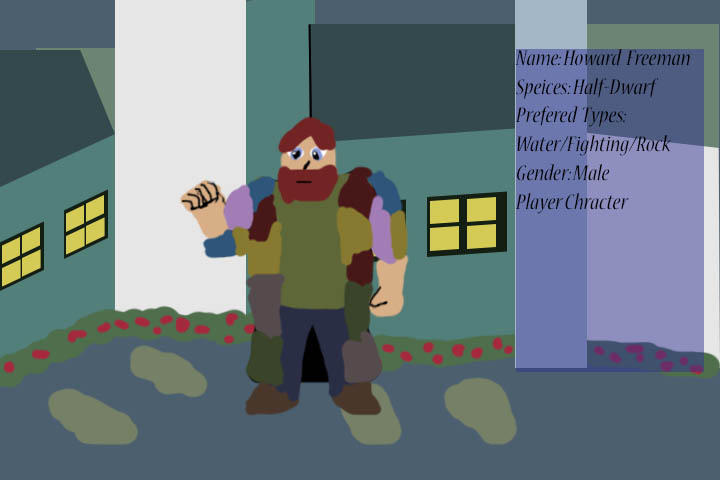 Watch
Name: Howard Freeman
Character Stats: Player
Types: Water/Fighting/Rock
Gender: Male
Birthday: November 29th
Age: 45
Height: 5'1
Personalty: Stubborn yet keeps a level head with decision making.
Pokemon
King
Bass
Whisper
Vinn
Marx
Alexandra
History: After surviving a Sharpedo attack as a young child with nothing but a stick and his fist, Howard has always had the knack for surviving the almost impossible of situations. Even with the limp he got from that attack, the "Patchwork Pirate" can still hold his own during a fight, winning plenty of duels back in his days of raiding the shores of a faraway kingdom. The first meeting between him and Wick was when Howard was hired on as a privateer for the same kingdom Wick served for. It was just a chance meeting but the half-dwarf was inspired by the then young recruit's dreams and goals. Since then the two became good friends watching each other's back when they hung out together. One time Howard even saved a drunken Wick from a bar fight after the young man's most reset seige. When Howard received word of Wick's plans for a new kingdom and the chance for his dreams to come true, Howard was the first to rally to his banner and resigned his life of raiding. Howard's first plan was to scope out a place for Wick to set up his dream city. And he's found one right off the coast of the mainland.

Finished Art, Fullbody, Color, Panels x1, Word Count:206, Proper Grammar & No Mispellings


Pokemon of Choice gained 14 HP, 4 Attack, 15 Defense, 10 Sp. Attack, 5 Sp. Defense, 5 Speed.
Pokemon of Choice has earned 53 stat points! Pokemon of Choice gained 10 levels!
Please reply with which pokemon is claiming these rolls.


Trainer earned 64 Trinities.
Reply