If you haven't heard already, I am embarking on a project this September to paint deviantART gold in the name of raising awareness for Childhood Cancer. To find out how you can join in, click
here
.
Each day, an average of
seven children die
because of childhood cancer and around
1,600 children
under the age of 15
are diagnosed with cancer each year in the
UK alone
and approximately
13,400
children under the age of 19 are diagnosed with cancer in the US each year. Despite these statistics, The National Cancer Institute devotes just 4% of it's budget to pediatric cancer.
More children are lost to cancer in the U.S. than any other disease—in fact, more than many other childhood diseases combined.
It is true that there are more adults diagnosed with cancer than children - the reason that governments and foundations fund more research for adult cancers - yet, on average,
adults lose 15 years of life to cancer
,
children lose - on average - 71 years.
Of those years we could save, that child could grow up, marry and start a family of their own; create or invent something new to the world; or, even,
discover a cure for cancer
.
I first became aware of how serious childhood cancer was a few years back, upon hearing of Ronan Thompson's story. Allow me to share it with you.
In 2012, I heard
this song
. The song was written for a boy name Ronan who was diagnosed with Stage IV Neuroblastoma on the 12th August 2010. His mother, Maya Thompson, started a
blog
and wrote where she wrote about Ronan and Childhood Cancer. She also began a foundation in Ronan's name (
The Ronan Thompson Foundation
). This is an excerpt from the foundation's website:
Our perfect family changed in August of 2010, during our annual trip to my parents' house in Washington State. It was a trip that we had been taking since the birth of Liam and Quinn, and we always took a family photo on this trip. Every year, we used this photo as our Christmas card. That August, while the boys were posing in my parents' cornfield, happy as can be, I noticed that Ronan's eye looked a little "off" or "lazy." When I mentioned it to other family members, they all said they hadn't noticed.
The following day, Maya and her family returned home to Phoenix and her husband greeted them. Almost immediately, he notice Ronan's eye. They scheduled an appointment with Ronan's pediatrician who then referred them to an ophthalmologist. The ophthalmologist dismissed Maya's concerns and intuition, not believing that there was anything wrong with Ronan. Maya disagreed and started calling other doctors who might be available to see Ronan upon short notice.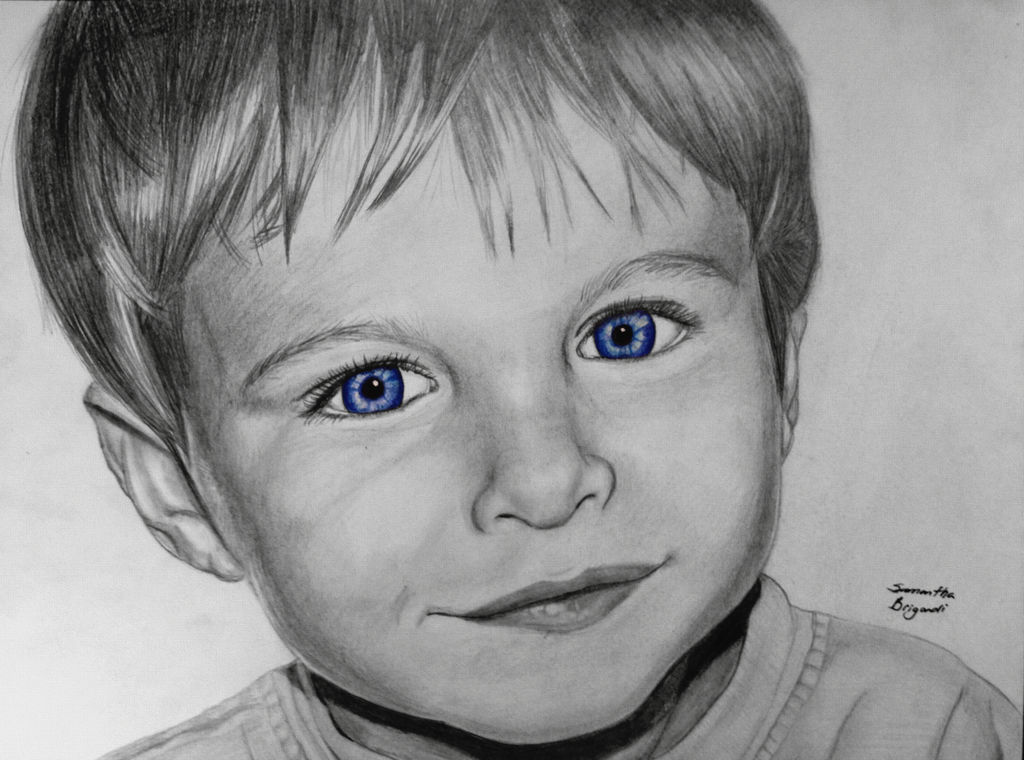 Dr. Brendan Cassidy agreed to see Ronan the next day. At first glance at Ronan's eye, which was now bulging out of the socket, Dr. Cassidy immediately knew something was seriously wrong. Dr. Cassidy sent us directly to Phoenix Children's Hospital for an MRI. The MRI showed a small mass above the left orbit of Ronan's eye. The following day, Ronan had a CT scan done, and they found a mass in Ronan's abdomen.

It was on this day, the 12th day of August, 2010, that Ronan, my son, my baby, my love, was diagnosed with Stage IV Neuroblastoma.
Ronan's orbital tumour was successfully removed at Phoenix Children's Hospital on August 13, 2010. He also received five rounds cycles of chemotherapy. The tumour in his abdomen was almost completely removed by surgeons in New York City and Ronan responded well to the first five rounds of chemo. After the MIBG scan after Round Five, Maya and her family decided forgo without the standard COG protocol (the standard treatment for neuroblastoma).
We moved Ronan to Sloan Kettering to continue treatment under the care of Dr. Kushner. We did this because Ronan's scans were much improved, but he still had a lot of MIBG activity. We felt Sloan Kettering was where we needed to be. Ronan underwent radiation and ICE at Sloan. A few weeks later, Ronan's disease took a turn for the worse. His body did not respond to the chemo, and his disease rapidly progressed. We returned to Phoenix with heavy hearts, but refused to give up.

They took Ronan to meet with Dr. Mosse at CHOP in Philadelphia. It was at CHOP that we they told that Ronan could not undergo MIBG therapy and were told to take Ronan home, and enjoy the rest of the time we had with him.


The family searched frantically for something that could help their baby and were told to contact Dr. Giselle Sholler and she agreed to accept Ronan in her Nifurtimox trial.
Unfortunately, Ronan's little body gave out before they could get to San Diego for the treatment.
Ronan's battle with Neuroblastoma ended on May 9th 2011, just three days before his fourth birthday, but his mother vowed that his fight would go on. She continued to write her blog and raise awareness for Childhood Cancer, sharing her heartbreaking story of her little rock star.
Taylor Swift, country turned pop artist, found Maya's blog and wrote the song for her and Ronan, performing it on the 2012
Stand Up 2 Cancer
telethon. The lyrics, entirely based on Maya's blog, caught me instantly and I found Maya's blog, learning more and more about Ronan's battle, her family's fight, and the constant campaigning that Maya continues to participate in.
Maya's story touched me. It broke my heart to hear of such a young person and their family put through such terrible hardships. Since I first heard of her story, I have been following Maya's blog and this year I have decided that following her blog is not simply enough. In remembrance of Ronan and in awareness of Childhood Cancer, please join me in painting deviantART gold.


If you would like to share your stories or artwork about Childhood Cancer, I urge you to do so below.
Now, please, help paint deviantART gold - for Ronan, if anything.


Find out how to paint deviantART gold by clicking here.