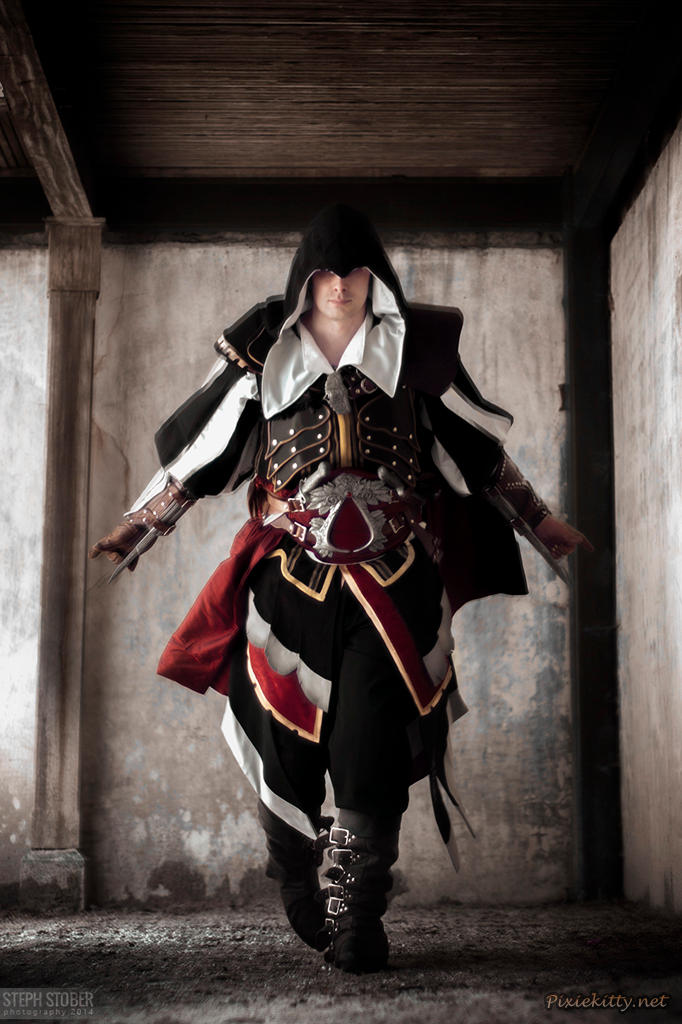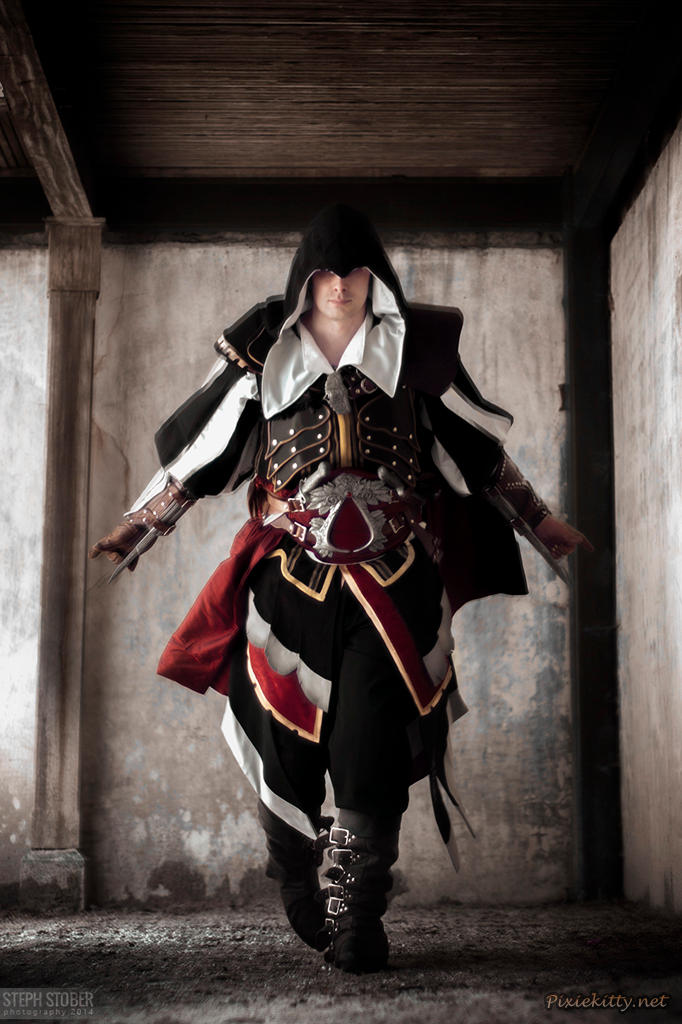 Watch
Ezi Auditore from Assasin's Creed 2. Ezio was a joint effort between Neon Genocide and I. It was such a difficult costume to make! AH! Working together had a great turn out, because he's better at props, casting in resins, and leather work, while I'm better at painting, sewing, and sculpting with clay.
All of these lovely photos were taken by Skwinkography at Ellicott City, MD on May 3, 2014.

See more of her beautiful photography here:
www.facebook.com/Skwinkography



"I did not choose this path. It was chosen for me. At first, I thought vengeance would be easy. For thirty years I've lived in the shadows, visited death upon those who deserved it, and vanished like the wind. I don't know who started this conspiracy, but I know who will end it. My name is Ezio Auditore da Firenze. Like my father before me, I am an Assassin."


Best character in the whole game series.
Reply