This painting was my first Self-Portrait and it was very exciting to paint it!!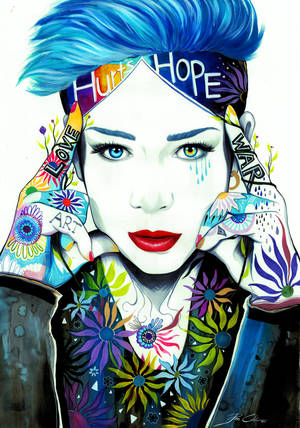 If you want a limited Art Print of it shop here:
www.etsy.com/de/listing/199075…
-Only 200 Prints of "Pixie Cold" available!!!!
It wont give them on any other shop for sale... only here at my etsy shop!!! When the 200 Prints are sold out it will never give any prints of it in the future!!!
The Prints have numbers and are hand signed!!!
Size: 42x59 cm (28x 22 inches)
Your Pixie Cold-